Infertility is thought to be a problem for approximately 3.5 million people – or one in seven couples – in the UK.i Women with polycystic ovary syndrome (PCOS) are more likely to have problems getting pregnant, with research suggesting between 70 and 80 percent of women with PCOS may be affected by infertility.ii Indeed, according to the NHS, many women only discover they have PCOS because they've had problems trying to conceive.

PCOS is a common condition, with the charity Verity claiming it's been recently found in as many as one in five women.iii With symptoms such as irregular periods, excess facial and body hair, weight gain and acne, PCOS can be difficult to live with, physically and emotionally.

Infertility in PCOS
One of the most common causes of infertility in women is a lack of regular ovulation, which causes irregular, infrequent and absent menstrual cycles. This, according to Patient, is thought to affect about seven in 10 women with PCOS. Find out more about the different ways PCOS can cause ovulation problems here.

Many women with PCOS can get pregnant with fertility treatment and lifestyle changes that boost their chances of conceiving naturally.

Positive lifestyle changes can make a big difference to your chances of getting pregnant with PCOS, with or without medical treatment. Here are some of the things you can do right now to help yourself and give your fertility a boost.

Managing your weight
Many women with PCOS are overweight. Studies suggest 80 percent of women with PCOS in the US are overweight or obese (outside the US the figure is thought to be lower, though that too has increased over time).iv

If you're affected, losing weight could enable you to get your cycle back to normal, which means regular monthly ovulation. Studies have even shown losing weight can lead to restored ovulation within weeks.v

However, PCOS can make weight loss particularly difficult. However, to see the benefits of weight loss, you don't have to lose that much. According to some experts, losing just five percent of your body weight is enough to help restore ovulation.vi

Maintaining a healthy weight during conception and pregnancy can promote a healthier pregnancy. Especially as obesity has been linked to higher miscarriage rates as well as an increased risk of developing pregnancy problems such as gestational diabetes and pre-eclampsia (high blood pressure in pregnancy). Overweight and obese women may also have less success with fertility treatments such as IVF.vii Take a look at our top tips for losing weight with PCOS whilst still staying motivated.


Be active
Since PCOS can affect your ability to sleep well doing more exercise may be the last thing on your mind. However, being physically active can have a positive effect on your cycle, not to mention the fact it may help with weight loss. Studies have found moderate-intensity exercise improves ovulation and reduces insulin resistance – another feature of PCOS.viii

The type of exercise you do isn't important – as long as you don't exercise too frequently or too intensely, which may actually reduce your fertility. Try to find an activity you enjoy, as you're more likely to stick at something that's fun and convenient. Exercising doesn't have to be a spoty. It can be anything that gets your heart pumping and leaves you slightly out of breath can be beneficial, including dancing, gardening or even washing the car.

Exercise can also help if you're feeling stressed, thanks to the fact that when you're active your brain releases 'feel-good' hormones called endorphins.

Eat healthily
We can all benefit from a healthy balanced diet with at least five portions of fruit and vegetables a day. Eating healthy is important for PCOS women as a common symptom is insulin resistance. A healthy diet can ensure you insulin levels are in check.

Insulin resistance is where your body doesn't respond to insulin in the normal way, which prompts your pancreas to pump out higher levels of insulin to compensate. Keeping your insulin levels at a healthy rate may be useful if you have fertility issues because high levels of insulin can cause ovulation problems.

A diet based on foods with a low glycaemic index (GI), for instance, may improve your body's use of insulin. The GI is a system that rates carbohydrates on a scale of 0 - 100 based on how quickly and how much they raise your blood glucose levels after eating. Low-GI foods – which have a rating of 55 or lower – are digested more slowly, so your blood glucose level rises gradually. This means your pancreas doesn't have to produce as much insulin as when you eat foods with a high GI.

Track your cycle
Having unprotected sex around the time of ovulation will increase your chances of becoming pregnant. If your cycle is regular, you can work out when you're likely to ovulate because ovulation usually happens around 10 - 16 days before your period starts. But what if your cycle isn't regular?

Many women with PCOS have period problems, including infrequent periods and even no periods at all. Tracking your cycle can help you to figure out when you're ovulating if you're having periods, however infrequently. But it won't be useful if you're not having any, as you won't be having a cycle to track.

This simply means taking your body temperature on a daily basis to find out when you've ovulated (your body temperature will be higher when you're ovulating). Take your temperature using an oral thermometer at the same time every morning, before you get out of bed, and write it down. After taking your temperature for a while you should start to notice a pattern – for instance, your temperature may lower a little just before ovulation, then rise slightly higher than your normal temperature during ovulation and stay higher for much of the second half of your cycle). The rise can be sudden or gradual. For more holistic ways to improve your fertility with PCOS, see our tips for natural conception.

To find out more about tracking your cycle, speak to your GP.

Boost your emotional wellbeing
Having PCOS can be stressful, especially if you're trying to get pregnant. The more stressed you get, the more severe your PCOS symptoms may become. Long-term stress may also affect your hormone balance and even trigger an increase in insulin production, with one study suggesting chronic stress may contribute to the development of insulin resistance.9

There's no single way to destress. Find what works for you, whether that's spending more time on hobbies or activities you enjoy, listening to soothing music, doing regular meditation or just taking a relaxing bath at the end of a busy day.

Fertility issues are a sensitive subject and everyone is different. Ensure to always speak to your GD for expert and bespoke advice and before starting an exercise programme or changing your diet, or before undertaking any other lifestyle changes.

For more information on improving your fertility and managing your symptoms explore the rest of our resources on our hub.



References:
Related Posts?


Disclaimer: The information presented by Nature's Best is for informational purposes only. It is based on scientific studies (human, animal, or in vitro), clinical experience, or traditional usage as cited in each article. The results reported may not necessarily occur in all individuals. Self-treatment is not recommended for life-threatening conditions that require medical treatment under a doctor's care. For many of the conditions discussed, treatment with prescription or over the counter medication is also available. Consult your doctor, practitioner, and/or pharmacist for any health problem and before using any supplements or before making any changes in prescribed medications.
---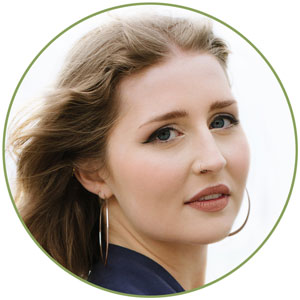 Olivia
Olivia Salter has always been an avid health nut. After graduating from the University of Bristol, she began working for a nutritional consultancy where she discovered her passion for all things wellness-related. There, she executed much of the company's content marketing strategy and found her niche in health writing, publishing articles in Women's Health, Mind Body Green, Thrive and Psychologies.

View More