Eyewise®, High Strength Lutein & Zeaxanthin
With Zinc, Bilberry & Blackberry Extracts, 60 Tablets, 2 month's supply, 1 a day
Lutein equivalent to 14oz broccoli
One of the UK's top supplements for eyes
With zeaxanthin, bilberry and blackberry extracts
Contributes to the maintenance of normal vision
Product ID: 552
Lutein equivalent to 14oz broccoli
One of the UK's top supplements for eyes
With zeaxanthin, bilberry and blackberry extracts
Contributes to the maintenance of normal vision

Product Information
Eyewise® is one of the UK's strongest lutein supplements as few products contain as much lutein as Eyewise®. However some companies overstate the level of lutein in their product by a factor of two by claiming the weight of the lutein compound rather than the straight lutein.

Lutein is a type of carotenoid that is naturally found in leafy green vegetables where it plays a protective role for the plant, protecting it from excessive sun damage. Amazingly, our bodies use lutein in a similar way, depositing it in the macular of the eye, where it helps to protect the delicate light receptor cells from damage, by filtering out certain harmful wavelengths. Extensive research has shown that eating diets that are low in lutein can result in diminished levels of lutein in the macular. So this is another good reason to eat your greens! And if you want to be sure you're getting enough lutein, you can take it as a supplement.
Daily Intake
Take 1 tablet daily with a meal.
Do not exceed recommended daily dose. Food supplements should not replace a balanced diet and healthy lifestyle.
Formula
Riboflavin (Vitamin B2)
0.7mg
Biberry (provided by 50mg of a 4:1 extract)
200mg
Blackberry (provided by 50mg of a 4:1 extract)
200mg
Grape Seed (provided by 10mg of a 50:1 extract)
500mg
Ingredients
Calcium Carbonate, Cellulose, Lutein, Bilberry Extract, Blackberry Extract, Tablet Coating (Hydroxypropyl Methylcellulose, Colours: Titanium Dioxide & Iron Oxide), Zinc Citrate, Crosslinked Cellulose Gum, Grape Seed Extract, Silicon Dioxide, Stearic Acid, Magnesium Stearate, Riboflavin.
Suitable For
This product is suitable for all adults. This product is suitable for vegetarians.
Cautions/Allergies
This product is free from wheat, yeast, dairy, soya, and nuts.
This product is free from gluten containing ingredients.
This product is not suitable during pregnancy and breast feeding.
You Could Also Consider These Lutein Products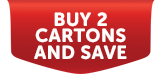 Eyewise® Advance, Specialised Formula To Support Eye Health
4.7/5 based on

114 customer reviews
With Lutein, Omega 3s & Vitamin D3, 60 Capsules, 2 month's supply, 1 a day
Advanced formula, combining lutein with a concentrated level of omega 3 fish oil and vitamin D – in one convenient, easy to swallow capsule!
From £19.95
View Product
"very good"
By
Geoffrey Howe
, 27 Nov 2020
i find it helpsme
Recommend to a friend: Yes
How much has this product helped you?
"very effective in our view"
By
Maureen Fairclough
, 14 Nov 2020
I suffer from high pressure in the eyes and so far have managed to avoid drops! My recent visit to a specialist, obviously thought l was telling stories when l told him, l had had Giant Cell Atritis, because he had never in his life, seen the retina healthy colour, as in mine, they are always white!!
Recommend to a friend: Yes
How much has this product helped you?
"Better sight "
By
Anonymous
, 12 Nov 2020
Found improvement in my eye sight.
Recommend to a friend: Yes
How much has this product helped you?
"Luten good for eye problems"
By
Anonymous
, 09 Nov 2020
I have macular degeneration (dry) and my optician has recommend taking daily luten. so far so good.
Recommend to a friend: Yes
How much has this product helped you?
By
Jacqueline Gowers
, 28 Oct 2020
I take this for a rare eye condition. I've taken it for years, as my vision has got worse, I'm not sure if it's helped.
Recommend to a friend: Yes
Thank you for taking the time to leave a review.

Eyewise provides an excellent level of the plant carotenoid, lutein and studies suggest that those who have a higher intake of lutein rich foods, have a higher level of this protective pigment in the macula of the eye. This is then linked to a lower risk of developing age related macular degeneration. Each tablet provides 20mg which is equivalent to the level found in a whole head of broccoli. It also provides another carotenoid, zeaxanthin, which is closely related in action to lutein, along with bilberry, blackberry and grapeseed extracts. These are excellent antioxidants and may also help to support the structure of the blood vessels within the eye.
Nature's Best Nutrition Advice:
How much has this product helped you?