Home

/

How to improve gut health over the Christmas period
How to improve gut health over the Christmas period



The festive season is one of merriment and celebration: present-giving, family get-togethers, and perhaps, even, snow. However, this joyous time of year is also one of overindulgence: sweet treats, rich food, and glasses overflowing with Bucks fizz, mulled wine and Eggnog. The countdown and frivolities may be fun, but all of this can take its toll on our hard-working gut microbiome.

Unlike us, the microbial community living in our gut doesn't get a chance to kick back, relax, and sit around the tree – oh no. It works around the clock, 365 days a year. And as the festive season unfolds, our gut is often in overdrive (hello, indigestion, bloating and other uncomfortable digestive symptoms).

Here, we take a look at how to keep your gut happy and healthy over the party season (so you can still have your spiced Christmas cake and eat it, too!).

Gut health foods

If you want another reason to look after your gut health amidst the festivities, it's this: your gut and immune system are intrinsically linked. In fact, between 70 and 80 percent of the immune system resides in your nine-metre digestive tract. And so, feeding your gut bugs literally means feeding your immune system. And that means more festive fun, and fewer coughs and colds.

Eat high fibre veg

Let's forget about the main star of the Christmas meal for a second and focus on the trimmings. A traditional festive spread is jam-packed with vegetables. And veggies are jam-packed with fibre. Fibre sustains the billions of hungry microbes residing in the gut, so take advantage of this over Christmas. Adorn your festive feast with fibre-rich, colourful veggies, like winter greens, parsnips, Brussel sprouts, celeriac, swede and beetroot. Your gut also loves diversity. Trying a bit of everything will be the best Christmas present for your microbes.

Fermented foods are king

Though a far cry from conventional festive condiments, fermented foods still deserve pride of place in your pantry this Christmas. Health experts now believe eating a small number of fermented foods every week may help feed the microbial community living in your digestive tract (1). In fermentation, microorganisms, like yeast, bacteria, or fungi, convert starch and sugars into acids or alcohol. This process increases the diversity of live bacteria in the gut. A great place to start is upping your intake of the 3 k's: kombucha (naturally fizzy fermented tea), kefir (fermented milk), and kimchi (fermented cabbage).

Fermented Christmas foods
Kickstart Christmas Day with kefir and berries

Add kimchi to your Boxing Day brunch of scrambled eggs

Swap your glass of bubbly for kombucha
Practise restraint with 'hara hachi bu'

There's a tendency to pile our plates high when the Christmas spread comes out. And while it's okay to treat ourselves, we don't need to do it to excess. Overeating can stress our digestive system, often leading to bloating and indigestion. This festive season, consider channelling the Japanese adage of 'hara hachi bu', which translates to 'eating until you're 80% full'. Indulge when you fancy, stop when you're satisfied, and, remember, it's okay to say 'no'. Don't be afraid to politely decline another mince pie.

Watch out for alcohol gut inflammation

'Tis the season to be merry, but overdoing it on the festive tipples won't just affect your head; it will toy with your gut, too. Alcohol impacts the diversity, composition and overall ecosystem of bacteria in the gut, causing bloating, gas, nausea and other unpleasant digestive symptoms (2). The take-home message this party season is to exercise moderation where possible. Try downsizing your alcoholic drinks, choosing low-alcohol options, and alternating between alcoholic drinks and something soft.

Other ways to support gut health

Beyond nutrition, the introduction of other healthy habits can support the overall health of your gut over the festive period.

Exercise for gut health

Giving yourself permission to slow down over the Christmas period is great. In fact, it's something we should all strive to do. But that doesn't mean forgoing movement entirely. Physical activity creates short-chain fatty acids, like butyrate, which keep the gut lining healthy (3). Try to pepper the festive period with small doses of exercise, such as a family stroll, a Boxing Day workout to blow away the cobwebs, or some simple post-dinner yoga to reduce the effects of bloating after that famously large Christmas meal.

Avoid stress gut

Sometimes, the festive season can feel anything but relaxing. After all, what's Christmas without the party planning, last-minute shopping, and annual family feud? Between hosting the in-laws and prepping the umpteen dishes for the Christmas meal, there's also a societal pressure to have incessant amounts of fun and enjoyment – and this can overwhelm us. Beyond taxing our brains, stress can also affect our gut. Science tells us that excessive stress may reduce the diversity of our gut microbiome (4). So, if you notice tensions rise over a game of Scrabble, take five!

How to relax at Christmas
Light a festive candle and meditate

Do five minutes of deep breathing

Go for a walk in nature

Cuddle a pet

Practice gratitude

Hug a close family member for 20 seconds
Natural digestive aids

To keep your digestive system happy over the festive period, you may wish to have the following nutritional players on hand (think of them as helpful Christmas elves).

Milk Thistle

Milk Thistle is traditionally used for the relief of occasional overindulgence, indigestion, and upset stomach, making it ideal for party season.

Peppermint

Peppermint has been used as a digestive aid for centuries. Much of the research continues to highlight its calmative and soothing action on the digestive system (5).

Ginger

Characterised by its fiery, zingy taste, ginger is another widely known digestive aid. Its 'warming' qualities are believed to have a settling effect on the intestinal system.

Chicory root

A member of the dandelion family, chicory root is thought to play a role in digestive health. Chicory root comprises a specific type of soluble fibre called Fructooligosaccharide (FOS). Aside from feeding the bacteria in your gut, soluble fibre draws moisture into the gut and supports regularity.

Beta-glucans

Beta-glucans are a fibre found in the cell walls of specific yeasts. Some research suggests this fibre may feed the live bacteria residing in your gut (6).

Live cultures

Live cultures contain good bacteria that help your gut work optimally. They survive the long journey from the mouth to the gut, where they can then increase in number and support the microbiome.


Christmas is, of course, a time of celebration. But many people use it as an excuse to throw caution to the wind, forgetting about healthy eating, drinking and lifestyle habits. And this can impact the gut, turning what should be a joyous occasion into one blighted by bloating and indigestion. Making small, manageable gut-friendly changes this Christmas will leave you happy and healthy as the New Year rolls around.

More on gut health

Read more of our health resources here, or to learn more about digestive health visit our dedicated library. You can also reach out to our expert Nutrition Advice team to receive free nutrition advice. No matter how small your query, they're happy to help.


References:
Leeuwendaal NK. et al., Fermented Foods, Health and the Gut Microbiome. Nutrients. 2022;14(7):1527.

Engen PA. et al., The Gastrointestinal Microbiome: Alcohol Effects on the Composition of Intestinal Microbiota. Alcohol Res. 2022;37(2): 223-36.

Allen JM. et al., Exercise alters gut microbiota composition and function in lean and obese humans. Med Sci Sports Exerc. 2017.

Konturek. PC, Brzozowski. T, Konturek. SJ. Stress and the gut: pathophysiology, clinical consequences, diagnostic approach and treatment options. . J Physiol Pharmacol. 2011;62 (6):591-9.

Beta-glucan shows potential prebiotic activity. 2022. Available online: https://www.nutraingredients.com/Article/2010/06/02/Beta-glucan-shows-potential-prebiotic-activity
You Might Also Like
---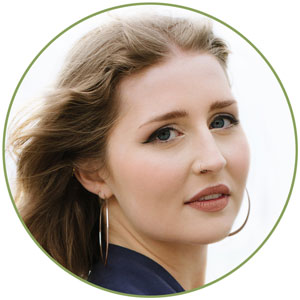 Olivia
Olivia Salter has always been an avid health nut. After graduating from the University of Bristol, she began working for a nutritional consultancy where she discovered her passion for all things wellness-related. There, she executed much of the company's content marketing strategy and found her niche in health writing, publishing articles in Women's Health, Mind Body Green, Thrive and Psychologies.

View More