Ginger Capsules 14,400mg
Highest strength available in the UK
Small taste free capsules with the precious 'active' compounds preserved
Contains the highest level of 'gingerols' in each capsule
Equivalent to 14g of fresh ginger
Notice the difference or your money back
Ginger has become popular as a supplement for helping to maintain healthy joints, alongside the joint friendly nutrient glucosamine. It's also a well known aid to digestion and its 'warming' properties means it has a settling effect on the system. Many ginger supplements are too weak to work which is why some people may have tried it with disappointing results. However with potency we use the effects are noticeable very quickly.
To achieve the correct dose, we use a massive 120mg extract equivalent to over 14 grams of fresh ginger in each capsule. We also insist on vegetable oil base in the capsules to stabilise the very volatile active compounds in ginger called 'gingerols'. Each vegetarian capsule is therefore guaranteed to provide no less than 24mg of these 'actives' making them considerably stronger than other ginger products made from dried powdered ginger.

Product Information
Daily Intake
Take 1 capsule daily with a meal. Do not exceed recommended daily dose.
Food supplements should not replace a balanced diet and healthy lifestyle.
Formula
14400mg (provided by 120mg of a 120:1 extract)
Ingredients
Capsule Shell (Modified Starch, Glycerol, Carageenan, Acidity Regulator: DiSodium Phosphate, Colour: Iron Oxide), Sunflower Seed Oil, Ginger Extract, Silicon Dioxide.
Suitable for / Cautions
Suitable For
This product is suitable for all adults. This product is suitable for vegetarians.
Cautions/Allergies
This product is free from wheat, yeast, dairy, soya, nuts and shellfish.
This product is free from gluten containing ingredients.
Do not take if pregnant or breastfeeding.
You Could Also Consider These Ginger Products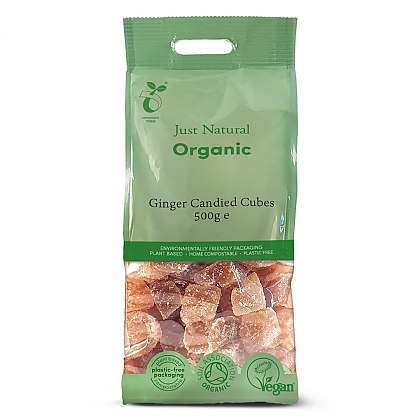 Crystallised Ginger
4.8/5 based on

56 customer reviews
Top quality, versatile ginger
Delicious chunks of top quality ginger without any stringy tough bits. The sweet treat that calms the digestion and soothes a nauseous tummy.
£5.40
Add to basket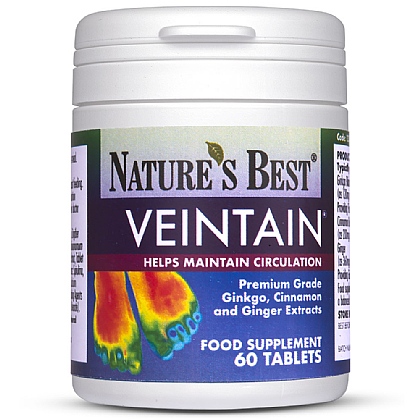 Veintain®
4.8/5 based on

49 customer reviews
Ginkgo 6000 and spices for Cold Hands and Feet
High strength Ginkgo plus cinnamon and ginger in a formula designed to help people with cold hands and feet. Thousands of satisfied customers.
£12.20
£10.95
Add to basket

Glucosamine Gold
4.9/5 based on

740 customer reviews
Unique high potency formula
Glucosamine and chondroitin plus rosehips, ginger, quercetin and MSM in a great all-in-one formula. Fantastic value for a high strength product.
From £12.90
View Product
"Probably effective"
By
Nils Milman
, 08 Nov 2018
Antiinflammatory abilities
Recommend to a friend: Yes
How much has this product helped you?
"Digestive health"
By
Anonymous
, 11 Oct 2018
I use this product for digestive health and better absorption of nutrients from food and supplements
Recommend to a friend: Yes
How much has this product helped you?
By
Peter Wharton
, 30 Sep 2018
Good for upset tummy . helps with pain. Better than P** meds.
Recommend to a friend: Yes
How much has this product helped you?
By
James Dixon
, 19 Sep 2018
I read that it was beneficial for the stomach and aided digestion
Recommend to a friend: Yes
How much has this product helped you?
"Good reviews "
By
Jane Scott
, 18 Sep 2018
I am taking these along with high strength turmeric tablets after reading that they are both beneficial for arthritis related problems. It is early days but I am hopeful of good results
Recommend to a friend: Yes
Thank you for taking the time to leave a review.

We do advise that this product is used at the recommended dose for at least three months. Perhaps you would be kind enough to leave another review after this time.
Nature's Best Customer service:
How much has this product helped you?