Acidophilus Extra 10 Billion, High Strength
Delayed-Release Formula, 60 Capsules, 2 month's supply, 1 a day
High potency live bacteria supplement
Sophisticated packaging, ensures the bacteria stay viable
Up to 24 months shelf life guaranteed
A leading product in many countries
Product ID: 541
High potency live bacteria supplement
Sophisticated packaging, ensures the bacteria stay viable
Up to 24 months shelf life guaranteed
A leading product in many countries

Product Information
This is a much stronger version of our original Acidophilus 4 Billion, one of the first live bacteria products sold in the UK and still one of the best quality, most sophisticated products available. We use strains of live bacteria that were originally isolated from humans and so are far more at home in our digestive system than the live bacteria we consume in the form of live yoghurt. In fact live yoghurts are not always that abundant with live bacteria, and so each of these capsules provides the quantity of bacteria equivalent to 20 pots of some yoghurts.

Nature's Best was one of the first companies to supply live bacteria capsules in the UK (over 20 years ago), so we have developed an expertise in this area. As a result of this, an independent study found our live bacteria was one of the few tested that contained the species and the strength of bacteria claimed on the label. Live bacteria capsules only work if they are kept alive in a state of 'suspended animation' so that after swallowing they are still viable. Nature's Best uses sophisticated processes to ensure that these bacteria remain alive whilst in their packaging.

Delayed release capsules - To protect these acid sensitive bacteria from the low pH of the stomach, there is a sophisticated, but vitally important process. The unique delayed release properties built into the capsule shell slow the capsule from opening, so that complete release does not start until approximately 45 minutes after swallowing. Their low moisture content further enhances stability so that the live bacteria are released into the small intestine where conditions are ideal for them to replicate and grow
Daily Intake
1 capsule daily. Take with a glass of water, ideally first thing in the morning when the pH of the stomach is at its highest (i.e. not so acidic).
Do not exceed recommended daily dose.
Do not swallow capsules with hot drinks, as heat kills bacteria.
Do not exceed recommended daily dose.
Food supplements should not replace a balanced diet and a healthy lifestyle.
Formula
Lactobacillus Acidophilus and Bifidobacterium 10x109 (10 billion) live bacteria*
(*at the time of manufacture)
Ingredients
Bacterial Culture (providing Bifidobacterium bifidus and Lactobacillus acidophilus), Capsule Shell (Hydroxypropyl Methylcellulose), Anti-caking Agent (Stearic Acid).
Suitable For
Suitable for people of all ages.
Suitable during pregnancy and breast feeding.
Suitable for vegetarians.
Cautions/Allergies
Free from wheat, yeast, soya, nuts and dairy.
Free from gluten containing ingredients.
You Could Also Consider These Live Bacteria, Digestive Aids & Fibre Products
Great Combinations
Multi-Guard® Active, With B12, Iron & Folic Acid
4.8/5 based on

123 customer reviews
Vegan Friendly, 90 Tablets, 3 month's supply, 1 a day
High strength one-a-day multi for all adults including slimmers, heavy exercisers and couples trying to conceive. With Bs for energy and powerful plant antioxidants.
From £7.10
View Product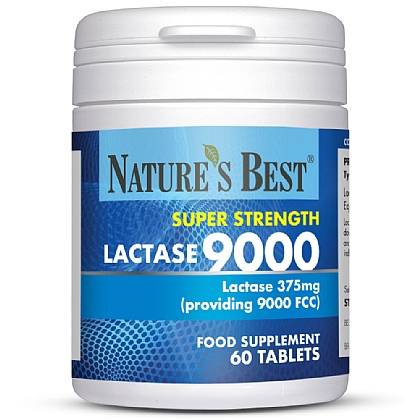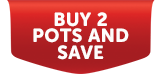 Lactase 9000, Maximum Strength Lactase Enzyme
4.7/5 based on

176 customer reviews
Helps Digest Lactose In Dairy Products, 60 Tablets, 1 month's supply
Delivers a massive 9000 FCC units of enzyme activity per small, easy to swallow tablet. Great for occasions where you may be consuming a meal containing dairy.
From £9.20
View Product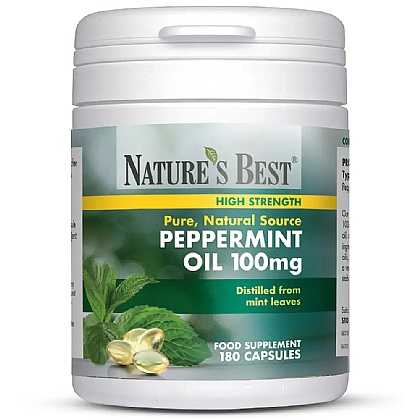 Peppermint Oil 100mg, Pure Grade Extract
4.9/5 based on

141 customer reviews
Distilled From Natural Mint Leaves, 180 Capsules, 3+ month's supply
High strength natural peppermint oil distilled from mint leaves. Each vegetarian capsule contains 100mg of pure peppermint oil with the precious 'actives' preserved.
£9.95
Add to basket
"This product has been effective "
By
Anonymous
, 12 Jan 2021
It's been a few months, since I been suffering from severe gut issues. I been taking these just over a week, so far it's helped with the tightening I felt in my stomach. I was passing wind, in the evening which was extremely smelly, this has got rid of the problem, almost completely. I still have bloating, and other issues, just waiting to see whether it'll fix those problems too. But so far I am very pleased.
Recommend to a friend: Yes
How much has this product helped you?
"Never felt better"
By
Jennifer Barker
, 09 Jan 2021
Since Iv been taking this product I have not suffered with bloating and has helped with stopping trapped wind and I''m free from pain that is associated with these conditions. I can Highley recommend this product it works for me.
Recommend to a friend: Yes
How much has this product helped you?
By
Jane Strawbridge
, 08 Jan 2021
Suffer with gastritis - this product helps a great deal
Recommend to a friend: Yes
How much has this product helped you?
"One Word! Amazing "
By
Yvonne Mowczan
, 08 Jan 2021
Recommend to a friend: Yes
How much has this product helped you?
"Very good for managing acidity "
By
Eileen Akinosho
, 05 Jan 2021
Its very good for managing acid reflux and GERD
Recommend to a friend: Yes
Thank you for taking the time to leave a review.

I am not aware of this being of specific benefit for acid reflux and GERD. However, I am pleased to hear that you have found this helpful.

Nature's Best Nutrition Advice:
How much has this product helped you?