Peppermint Oil 100mg
A pure extract distilled from natural mint leaves in a convenient veggie capsule form
With 100mg of pure natural peppermint oil
Many times stronger than the hottest mint
Small, easy to swallow veggie capsules
Purest grade peppermint oil available
Product ID: 549
With 100mg of pure natural peppermint oil
Many times stronger than the hottest mint
Small, easy to swallow veggie capsules
Purest grade peppermint oil available

Product Information
Our Peppermint Oil capsules contain 100mg of pure natural peppermint oil, distilled from mint leaves. They are many times stronger than even the hottest mint sweets and will provide you with a warm comfortable feeling. The key active ingredient in peppermint are the volatile oils, particularly menthol. Peppermint has a long tradition of use as a digestive aid and a well-proven relaxing effect on smooth muscle, of the type found in the gut.

Much of the recent research has focused on the action of peppermint on the digestive system where it has been shown in trials to possess soothing properties.


Daily Intake
Take 1-2 capsules daily, after a main meal. Do not exceed recommended daily dose.
Food supplements should not replace a balanced diet and healthy lifestyle.
Formula
Ingredients
Sunflower Seed Oil, Capsule Shell (Modified Starch, Glycerol, Gelling Agent: Carageenan), Peppermint Oil.
Suitable For
This product is suitable for all adults.
This product is suitable for vegetarians and vegans.
Cautions/Allergies
This product is free from wheat, yeast, dairy, soya, nuts and shellfish.
This product is free from gluten containing ingredients.
This product is not suitable during pregnancy or breast feeding.
Great Combinations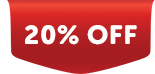 Turmeric 20,000mg, 95% curcumins
4.8/5 based on

1190 customer reviews
UK's strongest and purest, 60 Tablets, 2 month's supply, 1 a day
A perfect partner to glucosamine. Also used as a digestive. One of the UK's strongest and purest one-a-day formulas.
From £14.95
View Product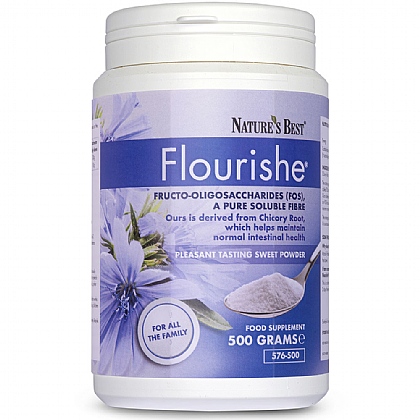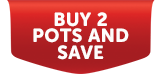 Flourishe® - natural, soluble fibre
4.9/5 based on

123 customer reviews
Purest form of FOS (part of the inulin family), helps maintain normal intestinal health*
Delicious tasting. The purest soluble fibre FOS available. Helps keep you regular naturally, encourages your friendly bacteria to flourish. From Chicory root extract
From £11.50
View Product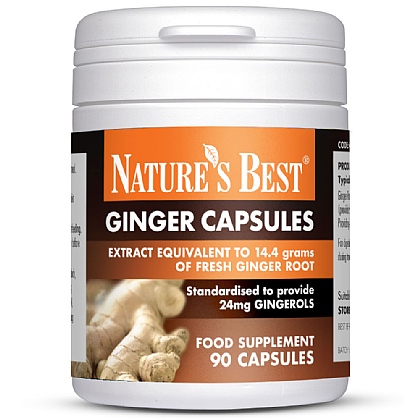 Ginger Capsules 14,400mg
4.9/5 based on

192 customer reviews
Highest strength available in the UK
The UK's strongest ginger capsules. Great for settling digestion and often taken with glucosamine. Fantastic value for money. Less than 9.5p per capsule. UK-made.
£9.50
£8.35
Add to basket
By
Anonymous
, 09 Mar 2020
Recommend to a friend: Yes
How much has this product helped you?
"The Product is effective"
By
Ruby Sarwar
, 26 Feb 2020
I started to use this product to help with a bloated stomach, constipation and trapped wind.
I reccomend this product as it really has helped my symptoms.
Recommend to a friend: Yes
How much has this product helped you?
By
Anonymous
, 23 Feb 2020
I hae suffered with IBS since I was in my teens. I had been told that peppermint oil could be helpful and I have found this to be the case.
Recommend to a friend: Yes
How much has this product helped you?
"Peppermint Oil as an aid to digestive dissorders"
By
Anonymous
, 18 Feb 2020
I find Peppermint oil is one of the products that eases my particular digestive issues. I have used peppermint in this way for over 30years. I must however, remind anyone considering it to be very cautious about one possible side effect which not everyone is aware of. That being its possible effect for some people on the opper stomach sphincter. Prolonged or over use of peppermint that gives rise to "minty" reflux affecting the top of the stomach where it joins the oesophagus may be down the peppermint relaxing the sphincter at that join. In some people this can be dangerous and may lead to serious further complications - so I would always recommend that if you already have reflux or serious heartburn, then peppermint in any form whatsoever, should always only be used causiously and then only if it does not make those other symptoms seem worse. [I am a member of the Oesophageal Patients Association (OPA) and they may have further information about this possible issue.
Recommend to a friend: Yes
Thank you for taking the time to leave a review.

We would always advise that anyone suffering with a medical condition discusses the use of supplements with their doctor. We would also suggest that you keep your doctor informed of any supplements that you are taking.

Nature's Best Nutrition Advice:
How much has this product helped you?
"Very good "
By
Anonymous
, 18 Feb 2020
To relieve pain in the intestine I have been prescribed these pills .They help a lot .
Recommend to a friend: Yes
How much has this product helped you?