Home

/

Discomfort in daily life and where to find support
Discomfort in daily life and where to find support



Many of us don't think twice about what it takes to walk to the shops, bend down to weed the garden, or throw children over our shoulders. It's only when life is interrupted by bothersome niggles does it bring into sharp focus our body's astounding physical capabilities – and how much we take them for granted.

Experiencing discomfort – especially when it's persistent – can be all-consuming and exhausting. It can make it hard to go about everyday tasks and activities. It can come between social commitments and relationships. And it can affect mental health and sleep.

Here, we explore how physical discomfort can affect daily life and, more importantly, where to find support.

How does discomfort affect daily life?

Living with physical discomfort can affect many areas of your wellbeing, including your mental, emotional, social and physical health.

Sleep

Physical discomfort can make sleeping exceptionally difficult. To prepare for sleep, you need to relax and unwind. But experiencing bothersome niggles can be stressful, frustrating, and anxiety-inducing. It can put your nervous system into overdrive, affecting your ability to fall asleep, as well as your sleep quality. Many people find themselves in a cycle of physical discomfort, anxiety, low mood, and insomnia.
Energy

Living with discomfort often drains your energy tank. Simple daily activities, like showering, looking after children, cooking, commuting to work, and doing the washing can become overwhelmingly difficult tasks.
Mental health

Physical discomfort is often underpinned by mental health challenges. You may experience increased anxiety and low mood. And there seems to be a bidirectional relationship at play here, too. Just as discomfort can compromise emotional health; poor mental health can lead to discomfort. Unfortunately, this vicious cycle can be hard to break.

Identity

Living with discomfort can make it hard to fulfil certain roles that are fundamental to your identity, such as being physically active, holding down a full-time job, or being a hands-on parent. Naturally, this can be disheartening.

Relationships

Constant, unwelcomed physical discomfort can also come between relationships. You may find it challenging to undertake domestic tasks or meet parenting demands, which can put additional strain on your partner. There may also be financial strains, as well as problems with intimacy. At work, you may struggle to communicate your needs to colleagues and line managers and may face challenges with what is often perceived as an 'invisible condition'.

How do you manage physical discomfort?

Navigating the highs and lows of physical discomfort can be tremendously difficult. We hope, at least, it can reassure you knowing that you're not alone. And there's plenty of support available to help you physically, socially, and psychologically.

Get in touch with a GP

Your GP should always be your first port of call. Depending on your situation, they may refer you to specialised clinics or programmes.

Have a chat with a therapist

Emotions and stress activate the same parts of the brain as a physical injury. The discomfort that occurs due to a fracture, for instance, is the same as the discomfort that occurs due to a stressful situation in our life. And so, discussing any emotional challenges with a therapist may help you get to the bottom of what's triggering or exacerbating your symptoms. They may also provide you with relaxation and distraction-based techniques.

Surround yourselves with loved ones

The availability of family support is known to affect your perception of physical discomfort. Having a robust network of loved ones around you may buffer against physiological reactions, so don't be afraid to lean on friends and family.

Practice safe movement

Movement is one of the best ways to manage ongoing physical discomfort. Although it feels natural to rest when you detect uncomfortable sensations in the body, movement is a great form of rehabilitation.

Pay it forward

Did you know that there is a link between stress, kindness, and physical discomfort? Simple acts of kindness can support your overall wellbeing and, therefore, aid the management of discomfort Read more here.

Spend time in nature

Spending time in green spaces can lead to a greater sense of wellbeing and buffer against stress, serving as an excellent tool for physical discomfort.

Seek out trusted organisations

There are a number of trusted organisations that want to help people living with discomfort lead happier, healthier, fuller lives. You can find out more here.

Supplement support for physical discomfort

Aside from emotional and social support, the following supplements may serve as useful additions.

Magnesium

Magnesium is an essential mineral that plays an integral role in many body processes. It is often recommended by nutritionists since it contributes to the maintenance of normal muscle function.
Vitamin D3

Vitamin D3 is a popular choice since it contributes to the maintenance of normal muscle function.

PEA

PEA belongs to a group of natural compounds which are vital for chemical signalling in the body, and it can be found in almost every cell in the body. It is naturally produced when cells are damaged or threatened. It's a popular choice to tackle those niggles that might hold you back.

Turmeric

Turmeric has a long history of use in health and wellness. Curcumin, the natural compound found in turmeric, is said to be responsible for the spice's properties.

Glucosamine & Chondroitin

The combination of glucosamine and chondroitin has become one of the most popular supplements with millions of people choosing to take it on a regular basis.

Omega-3s

Found in oily fish and microalgae, the long-chain omega-3 fatty acids are important for good overall health. Omega-3s are often recommended as a perfect partner to Devil's Claw.
Devil's Claw

Devil's Claw is a traditional herbal medicinal product used for the relief of backache, rheumatic or muscular pain, and general aches and pains in the muscles and joints.

Rosehip

Regarded as a 'super-fruit' by herbalists, rosehip is a popular choice for those who take Glucosamine or Devil's Claw.

Want to find out more?

Read more of our resources on managing physical discomfort here. You can also reach out to our expert Nutrition Advice team to receive free nutrition advice. No matter how small your query, they're happy to help.

Call: 01892 352927
Email: nutrition@naturesbest.co.uk
Write: Nature's Best Ltd. Century Place, Tunbridge Wells, Kent, TN2 3BE




Related Posts
---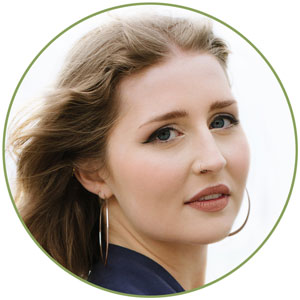 Olivia
Olivia Salter has always been an avid health nut. After graduating from the University of Bristol, she began working for a nutritional consultancy where she discovered her passion for all things wellness-related. There, she executed much of the company's content marketing strategy and found her niche in health writing, publishing articles in Women's Health, Mind Body Green, Thrive and Psychologies.

View More