Home

/

Relaxation techniques to reduce discomfort
Relaxation techniques to reduce discomfort



Exhausted by conventional treatments, many people turn to alternative therapies to manage physical discomfort. These methods have one thing in common: they downregulate your nervous system and help you relax. And since emotions and stress activate the same parts of the brain as physical injury, less stress often means less physical discomfort.

Here, we look at some of the most popular alternative therapies to support your wellbeing and manage symptoms.

What are the most effective relaxation techniques to manage discomfort?
Yoga

Yoga combines conscious breathing and meditation with dynamic movement to downregulate the nervous system and balance the body and mind. The emphasis on mindfulness in this practice is particularly key. Scientific research highlights that mindfulness may alter the perception of discomfort and its associated negative emotional impact (1).
Positive affirmations

When you experience physical discomfort, your brain is often overwhelmed with messages of danger. You may have thoughts of frustration, hopelessness, and fear. In these moments, it's important to communicate positive messages of safety to your brain. When you catch yourself saying, "I'm doomed; I'm always going to feel physical discomfort", instead say, "this is temporary, I'm going to be okay."

Massage

A form of 'touch therapy', massage can relieve both tension and stress. In one study, researchers found levels of the stress hormone, cortisol, decreased by 31 per cent during massage (2). By reducing stress – a known trigger of physical discomfort – massage may be an effective tool to help manage symptoms.

Acupuncture

A key part of traditional Chinese medicine, acupuncture has been used for years to manage physical discomfort (3). The insertion of very thin needles is thought to stimulate muscles, connective tissues, and nerves, which may help reduce symptoms.

Journaling

The connection between emotions and physical discomfort is real. Journaling is an excellent medium to make space for your emotions and release any negative thoughts that may be triggering or exacerbating discomfort. Consider writing a stream of consciousness for 10-15 minutes. Don't think too hard about it; just pen whatever comes to mind.

Meditation

Most people want to push away physical discomfort, resisting the sensation and longing for it to end. But it's this resistance that can amplify symptoms. Meditation invites you to lean into difficult sensations, encouraging you to explore them with lightness and curiosity. Over time, regular meditation hopes to change your relationship with physical discomfort, thereby easing symptoms (4).

Hypnotherapy

Hypnotherapy is the ultimate form of relaxation; it helps to calm a highly active nervous system, reducing stress, anxiety, and fear, which are often concomitant with physical discomfort.

Supplement support for physical discomfort

Aside from experimenting with relaxation techniques, you may wish to add the following supplements to your diet to manage symptoms.

Magnesium

Magnesium is an essential mineral that plays an integral role in many body processes. It is often recommended by nutritionists since it contributes to the maintenance of normal muscle function.
Vitamin D3

Vitamin D3 plays an important role in muscle and bone function, making it a popular choice.

PEA

PEA belongs to a group of natural compounds which are vital for chemical signalling in the body, and it can be found in almost every cell in the body. It is naturally produced when cells are damaged or threatened. It's a popular choice to tackle those niggles that might hold you back.

Turmeric

Turmeric has a long history of use in health and wellness. Curcumin, the natural compound found in turmeric, is said to be responsible for the spice's properties.

Glucosamine & Chondroitin

The combination of glucosamine and chondroitin has become one of the most popular supplements with millions of people choosing to take it on a regular basis.

Omega-3s

Found in oily fish and microalgae, the long-chain omega-3 fatty acids are important for good overall health. Omega-3s are often recommended as a perfect partner to Devil's Claw.
Devil's Claw

Devil's Claw is a traditional herbal medicinal product used for the relief of backache, rheumatic or muscular pain, and general aches and pains in the muscles and joints.

Rosehip

Regarded as a 'super-fruit' by herbalists, rosehip is a popular choice for those who take Glucosamine or Devil's Claw.

Want to find out more?

Read more of our resources on managing physical discomfort here. You can also reach out to our expert Nutrition Advice team to receive free nutrition advice. No matter how small your query, they're happy to help.

Call: 01892 352927
Email: nutrition@naturesbest.co.uk
Write: Nature's Best Ltd. Century Place, Tunbridge Wells, Kent, TN2 3BE
References:
Available online: https://academic.oup.com/scan/article/14/11/1147/5716281

Field T. et al., Cortisol decreases and serotonin and dopamine increase following massage therapy. Int J Neurosci. 2005;115(10): 1397-413.

Available online: https://www.nhs.uk/conditions/acupuncture/

Available online: https://pubmed.ncbi.nlm.nih.gov/23240921/
Related Posts
---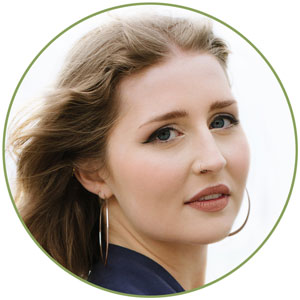 Olivia
Olivia Salter has always been an avid health nut. After graduating from the University of Bristol, she began working for a nutritional consultancy where she discovered her passion for all things wellness-related. There, she executed much of the company's content marketing strategy and found her niche in health writing, publishing articles in Women's Health, Mind Body Green, Thrive and Psychologies.

View More