VEG OMEGA-Vegan Omega 3 Oil 650mg
Natural, plant source of DHA
Plant based and vegan friendly
Convenient one-a-day capsule; 2 month's supply
Trusted, 100% sustainable source of Omega 3
No fishy burps, no fishy odour/aftertaste
Product ID: 569
Plant based and vegan friendly
Convenient one-a-day capsule; 2 month's supply
Trusted, 100% sustainable source of Omega 3
No fishy burps, no fishy odour/aftertaste

Product Information

The Omega 3 DHA contributes to the maintenance of normal brain function/normal vision and each Veg* Omega capsule provides the recommended intake of 250mg.

Nature's Best Veg*Omega is produced from the same source that fish get their Omega 3s from; tiny plant organisms known as microalgae. This ocean friendly source is extracted direct from the algae, thereby effectively cutting out the middle-man (or fish!).

The oil obtained from this source is in the natural triglyceride (TG) form of Omega 3, the ideal choice for anyone wanting the TG form and because it's entirely fish-free, it's the perfect supplement for vegans and vegetarians as well as those with an allergy to fish. The precious nutrients are encapsulated in small, easy to swallow capsules, suspended in pure sunflower oil, together with the antioxidant's rosemary extract, tocopherols and vitamin C (ascorbyl palmitate), to preserve the natural properties of the oil.


Sustainable source of Omega 3

The algae we use are grown in a controlled environment, allowing us to be sure that we have an integrated, controlled and sustainable supply (independent of marine biomass), that is also naturally free from contaminants. Reassuringly, over 100 studies have been undertaken using this source, demonstrating both its safety and efficacy.These algae are an integral part of the marine food chain, being eaten by small organisms such as plankton and krill, which in turn are eaten by larger fish.


* The beneficial effect for brain and eyes is obtained with a daily intake of 250mg of DHA. DHA makes up 97% of the Omega 3 in the brain and 93% of the Omega 3 in the retina
Daily Intake
Take 1 capsule daily with a meal. Do not exceed recommended daily dose.
Food supplements should not replace a balanced diet and healthy lifestyle.
Formula
Providing DHA (Docosahexaenoic Acid)
250mg
Ingredients
Algal Oil (DHA rich oil from the Schizochytrium sp., Sunflower Oil, Antioxidants: Rosemary Extract & Tocopherols, Ascorbyl Palmitate), Capsule Shell (Modified Corn Starch, Glycerol, Gelling Agent: Carrageenan, Sodium Carbonate).
Suitable for / Cautions
Suitable For
This product is suitable for all adults.
This product is suitable during pregnancy and breast feeding.
This product is suitable for vegetarians and vegans.
Cautions/Allergies
For allergens see ingredients listed in bold.
This product is free from wheat, yeast, dairy, soya and nuts.
This product is free from gluten containing ingredients.
You Could Also Consider These Vegan Omega 3s Products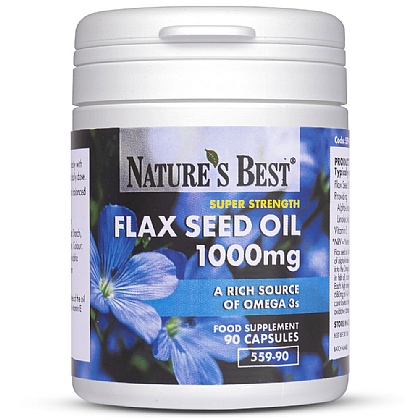 Flax Seed Oil 1000mg
4.8/5 based on

171 customer reviews
UK's strongest, fish free Omega 3s
One of the UK's strongest with twice the level of alpha linolenic acid (680mg per capsule) compared to other flax seed oil products.
£9.25
Add to basket
"Great Addition To The Range"
By
Anonymous
, 16 Oct 2019
I used to have to buy vegan omega-3s from abroad so it's great to have a UK-made product. No more expensive than others of similar strength and I prefer to buy from a trusted brand like Nature's Best. Nice and easy way to get my daily omegas!
Recommend to a friend: Yes
How much has this product helped you?