Home

/

How to reduce physical discomfort with simple acts of kindness
How to reduce physical discomfort with simple acts of kindness



Most of us are familiar with the emotional warmth that washes over us when we smile at a stranger or tell a loved one how much we care about them. That's because kindness is, in many respects, medicine. It can increase happiness, energy, and longevity and decrease stress, anxiety, and low mood. In this, practising kindness may be useful for physical discomfort, which is closely associated with stress.

Here, we take a look at how kindness may be the missing piece of the puzzle in managing discomfort.

What's the link between stress and physical discomfort?

Emotional distress and physical discomfort often operate in a vicious cycle (1). Discomfort can cause or amplify stress; stress can exacerbate and even lead to discomfort. Looking after your emotional health is one of the best ways to end this frustrating domino effect and manage symptoms.

How does kindness support wellbeing?

Chemically speaking, kindness and stress couldn't be further apart. Stress releases 'stress hormones' such as cortisol and adrenaline. In comparison, acts of kindness release 'feel-good hormones' like oxytocin (colloquially known as the 'social bonding hormone' or 'love hormone'), dopamine, and serotonin.

Stress causes tension in the body, pushing the nervous system into 'fight or flight' whereas kindness relaxes the body, guiding the nervous system into 'rest and digest'. To put it simply: stress makes us unhappy; kindness makes us happy.

In fact, the body's reaction to either stress or kindness is so different that the effect of one may counteract the other. In other words, by generating a 'helpers high' and buffering against the negative effects of stress, kindness may help reduce symptoms of physical discomfort (2).
Simple acts of kindness

There are many ways to spread kindness. However, a single act of kindness isn't a magic pill. The secret to rewarding your brain and body is performing kindness on repeat. And that's why kindness should become a daily practice. Challenge yourself to do something kind every day.

Volunteer at an organisation you care about

Donate your old belongings to charity

Strike up a conversation with a stranger

Anonymously buy a coffee for another café-goer

Stop and chat with a homeless person

Pay someone a genuine, heartfelt compliment

Pick up litter you see on the street

Write someone a thank you note

Tell your partner that you love them

Listen to someone without distraction

Make someone a meal
Supplement support for physical discomfort
Magnesium

Magnesium is an essential mineral that plays an integral role in many body processes. It is often recommended by nutritionists since it contributes to the maintenance of normal muscle function.
Vitamin D3

Vitamin D3 plays an important role in muscle and bone function, making it a popular choice.

PEA

PEA belongs to a group of natural compounds which are vital for chemical signalling in the body, and it can be found in almost every cell in the body. It is naturally produced when cells are damaged or threatened. It's a popular choice to tackle those niggles that might hold you back.

Turmeric

Turmeric has a long history of use in health and wellness. Curcumin, the natural compound found in turmeric, is said to be responsible for the spice's properties.

Glucosamine & Chondroitin

The combination of glucosamine and chondroitin has become one of the most popular supplements with millions of people choosing to take it on a regular basis.

Omega-3s

Found in oily fish and microalgae, the long-chain omega-3 fatty acids are important for good overall health. Omega-3s are often recommended as a perfect partner to Devil's Claw.

Devil's Claw

Devil's Claw is a traditional herbal medicinal product used for the relief of backache, rheumatic or muscular pain, and general aches and pains in the muscles and joints.

Rosehip

Regarded as a 'super-fruit' by herbalists, rosehip is a popular choice for those who take Glucosamine or Devil's Claw.

Want to find out more?

Read more of our resources on managing physical discomfort here. You can also reach out to our expert Nutrition Advice team to receive free nutrition advice. No matter how small your query, they're happy to help.

Call: 01892 352927
Email: nutrition@naturesbest.co.uk
Write: Nature's Best Ltd. Century Place, Tunbridge Wells, Kent, TN2 3BE
References:
Available online: https://www.frontiersin.org/articles/10.3389/fnins.2020.00270/full

Aliouche, H. (2022) The science of kindness, News Available online: https://www.news-medical.net/health/The-Science-of-Kindness.aspx

Related Posts
---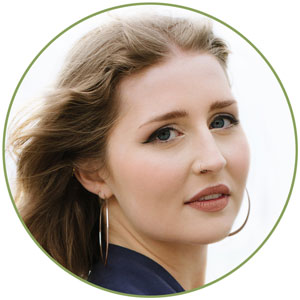 Olivia
Olivia Salter has always been an avid health nut. After graduating from the University of Bristol, she began working for a nutritional consultancy where she discovered her passion for all things wellness-related. There, she executed much of the company's content marketing strategy and found her niche in health writing, publishing articles in Women's Health, Mind Body Green, Thrive and Psychologies.

View More