A-Z Fizzy Multivitamins & Minerals
Natural Berry Flavour Effervescent Tablets
Optimum levels of 22 nutrients including important trace minerals
Great for all the family and especially those that cannot swallow tablets
Low sodium content compared to similar shop bought Brands
With sweetener, so kinder to teeth
Product ID: 585
Optimum levels of 22 nutrients including important trace minerals
Great for all the family and especially those that cannot swallow tablets
Low sodium content compared to similar shop bought Brands
With sweetener, so kinder to teeth

Product Information
One-a-day effervescent tablets that disperse easily in water to create a tasty drink that the whole family will love. With 22 vitamins and minerals to provide comprehensive coverage, this is a delicious way to ensure an adequate supply of key nutrients, including twice the NRV of vitamin D, every day. Important trace minerals; iron, chromium and zinc are included at significant levels plus iodine, for supporting growth. A low sodium drink that keeps you hydrated while providing a spectrum of nutrients, especially useful for the elderly who are prone to dehydration, or those who struggle to take tablets.


Daily Intake
Adults and children over 4 years of age, take 1 tablet daily dissolved in a glass of water.
Do not exceed recommended daily dose.
Food supplements should not replace a balanced diet and healthy lifestyle.
Formula
Thiamin (Vitamin B1)
1.1mg
Riboflavin (Vitamin B2)
1.4mg
Pantothenic Acid (Vitamin B5)
6mg
Ingredients
Citric Acid, Calcium Carbonate, Maltodextrin, Magnesium Carbonate, Humectant: Sorbitol, Acidity Regulators: Potassium Hydrogen Phosphate & Sodium Hydrogen Carbonate, Inulin, Vitamin C (Ascorbic Acid), Colour: Red Beet Juice Powder, TriCalcium Phosphate, Flavouring, Starch, Sweetener: Sucralose, Iron (Ferrous Sulphate), Vitamin E (dl alpha Tocopheryl Acetate), Niacin (Nicotinamide), Zinc Citrate, Colour: Algal Carotenes, Pantothenic Acid (Calcium Pantothenate), Manganese Sulphate, Riboflavin, Vitamin B6 (Pyridoxine Hydrochloride), Thiamine Hydrochloride, Vitamin A (Retinyl Acetate), Folic Acid, Potassium Iodate, Chromium Chloride, Selenium (Sodium Selenate), Sodium Molybdate, Biotin, Vitamin K1, Vitamin D3, Vitamin B12 (Cyanocobalamin).
Suitable For
This product is suitable for all adults and children aged 4 years and over.
This product is suitable for vegetarians.
This product is suitable during pregnancy and breast feeding.
Cautions/Allergies
This product is free from wheat, yeast, dairy, soya and nuts.
This product is free from gluten containing ingredients.
You Could Also Consider These Young Adults Products
Great Combinations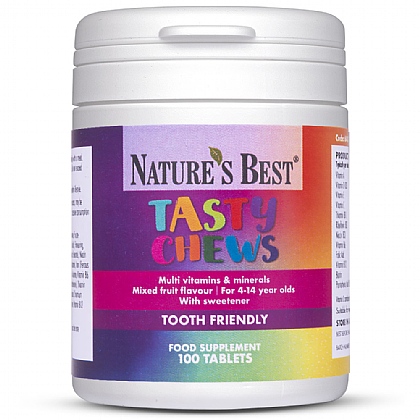 Tasty Chews, A Chewable Multivitamin and Mineral For Children 4-14 years
4.8/5 based on

65 customer reviews
With Vitamins A, D + Zinc For Immune Support, B Vitamins For Energy, 100 Tablets, 1+ month's supply
Chewable multivitamin and mineral for children aged 4-14yrs. The most comprehensive formula available, great tasting and aspartame free.
£8.95
Add to basket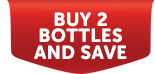 Cod Liver Oil Liquid, High Strength, Pure Omega 3s 1050mg/5ml
4.8/5 based on

139 customer reviews
With Vitamins A, D3 And E, Natural Lemon Flavour, 300ml, 2 month's supply
A pure cod liver oil liquid with delicious natural lemon extracts. Each 5ml teaspoon delivers a huge dose of Omega 3's plus Vitamin D.
From £5.65
View Product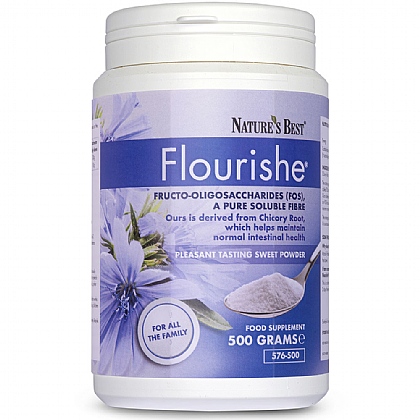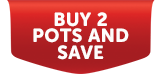 Flourishe®, Natural Soluble Fibre, Purest Form Of FOS
4.9/5 based on

149 customer reviews
With Chicory Root, Helps Maintain Normal Intestinal Health*, 500g Powder, 1+ month's supply
Delicious tasting. The purest soluble fibre FOS available. Helps keep you regular naturally, encourages your friendly bacteria to flourish. From Chicory root extract
From £11.50
View Product
By
Anonymous
, 11 Sep 2020
I take these multivitamins as being busy I tend to have times when I know I haven't eaten as well as I should .
I have the soluble tablets as I am not very good with swallowing tablets .
Recommend to a friend: Yes
How much has this product helped you?
"Good buy"
By
Anonymous
, 02 Sep 2020
A nice way to take vitamins. Plus you are getting fluids as well. Pleasant tasting and refreshing. Too early to say if they are effective.
Recommend to a friend: Yes
Thank you for taking the time to leave a review.

As with the majority of our products, this should be used daily for at least three months before the effects are assessed. It would be great if you could leave a review after this time.

Nature's Best Nutrition Advice:
How much has this product helped you?
"Great product"
By
Anonymous
, 24 Jul 2020
Since using these my restless legs have greatly improved at night !Could be a coincidence but I dont think so !
Recommend to a friend: Yes
How much has this product helped you?
"a must for very specific taste buds"
By
Christele Mainwaring
, 19 Jul 2020
Thumbs up by peculiar children
Recommend to a friend: Yes
How much has this product helped you?
"Okay"
By
Anonymous
, 14 Jul 2020
I feel much better taking a tablet form of a multivitamin as my pillbox is more accessible to me than a dissolvable tablet is. The tablet itself looks pink, however, when dropped into a glass of water it becomes orange, though it still has a berry taste, it also leaves a bit of residue behind which is quite grainy and bitter.
Recommend to a friend: Don't know
How much has this product helped you?