A-Z Fizzy Multivitamins & Minerals
Natural Berry Flavour Effervescent Tablets
Optimum levels of 22 nutrients including important trace minerals
Great for all the family and especially those that cannot swallow tablets
Low sodium content compared to similar shop bought Brands
With sweetener, so kinder to teeth
Product ID: 585
Optimum levels of 22 nutrients including important trace minerals
Great for all the family and especially those that cannot swallow tablets
Low sodium content compared to similar shop bought Brands
With sweetener, so kinder to teeth

Product Information
One-a-day effervescent tablets that disperse easily in water to create a tasty drink that the whole family will love. With 22 vitamins and minerals to provide comprehensive coverage, this is a delicious way to ensure an adequate supply of key nutrients, including twice the NRV of vitamin D, every day. Important trace minerals; iron, chromium and zinc are included at significant levels plus iodine, for supporting growth. A low sodium drink that keeps you hydrated while providing a spectrum of nutrients, especially useful for the elderly who are prone to dehydration, or those who struggle to take tablets.


Daily Intake
Adults and children over 4 years of age, take 1 tablet daily dissolved in a glass of water.
Do not exceed recommended daily dose.
Food supplements should not replace a balanced diet and healthy lifestyle.
Formula
Thiamin (Vitamin B1)
1.1mg
Riboflavin (Vitamin B2)
1.4mg
Pantothenic Acid (Vitamin B5)
6mg
Ingredients
Citric Acid, Calcium Carbonate, Maltodextrin, Magnesium Carbonate, Humectant: Sorbitol, Acidity Regulators: Potassium Hydrogen Phosphate & Sodium Hydrogen Carbonate, Inulin, Vitamin C (Ascorbic Acid), Colour: Red Beet Juice Powder, TriCalcium Phosphate, Flavouring, Starch, Sweetener: Sucralose, Iron (Ferrous Sulphate), Vitamin E (dl alpha Tocopheryl Acetate), Niacin (Nicotinamide), Zinc Citrate, Colour: Algal Carotenes, Pantothenic Acid (Calcium Pantothenate), Manganese Sulphate, Riboflavin, Vitamin B6 (Pyridoxine Hydrochloride), Thiamine Hydrochloride, Vitamin A (Retinyl Acetate), Folic Acid, Potassium Iodate, Chromium Chloride, Selenium (Sodium Selenate), Sodium Molybdate, Biotin, Vitamin K1, Vitamin D3, Vitamin B12 (Cyanocobalamin).
Suitable For
This product is suitable for all adults and children aged 4 years and over.
This product is suitable for vegetarians.
This product is suitable during pregnancy and breast feeding.
Cautions/Allergies
This product is free from wheat, yeast, dairy, soya and nuts.
This product is free from gluten containing ingredients.
You Could Also Consider These Young Adults Products
Great Combinations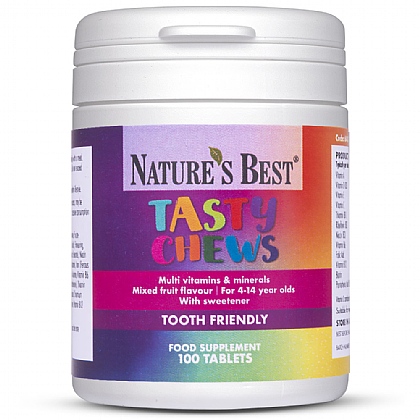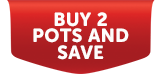 Tasty Chews
4.8/5 based on

57 customer reviews
The UK's best chewable multi for children aged 4-14yrs
Chewable multivitamin and mineral for children aged 4-14yrs. The most comprehensive formula available, great tasting and aspartame free.
From £8.95
View Product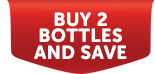 Liquid Cod Liver Oil
4.9/5 based on

111 customer reviews
Tasty natural lemon flavour, high in pure Omega 3s
A pure cod liver oil liquid with delicious natural lemon extracts. Each 5ml teaspoon delivers a huge dose of Omega 3's plus Vitamin D.
From £5.65
View Product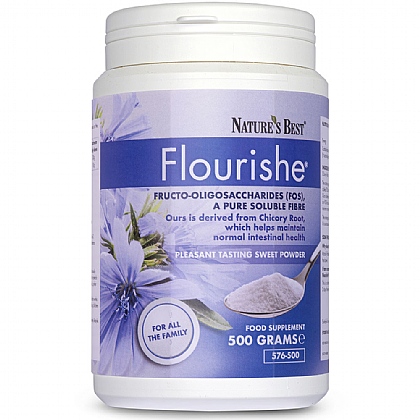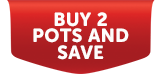 Flourishe® - natural, soluble fibre
4.9/5 based on

123 customer reviews
Purest form of FOS (part of the inulin family), helps maintain normal intestinal health*
Delicious tasting. The purest soluble fibre FOS available. Helps keep you regular naturally, encourages your friendly bacteria to flourish. From Chicory root extract
From £11.50
View Product
"The Best Effervescent Multivitamin"
By
Andromeda Bay
, 26 Mar 2020
I started noticing my vision getting better, took me a while to realise it must be these! I take these in combination with Vit-K2 and Vit-D. Quality Products.
Recommend to a friend: Yes
Thank you for taking the time to leave a review.

If you have not already done so, we would suggest that you discuss your issue with an optician, who will be able to advise you further
Nature's Best Nutrition Advice:
How much has this product helped you?
"Sweetener In A-Z Fizzy Multivitamins And Minerals"
By
Jenny Symons
, 14 Feb 2020
I would like to purchase from Natures Best but am put off by the use of your sweetener, - Sucralose, - I wonder if it would be possible to use a more natural sweetener such as Stevia?
Recommend to a friend: No
Thank you for taking the time to leave a review.

We have chosen to use sucralose in some of our products, as it is 600 times sweeter than sugar and can be added in very tiny amounts to deliver the same effect, without affecting the composition of the product. Furthermore,sucralose has an excellent safety profile. More than 100 scientific studies conducted over a 20-year period demonstrate that sucralose is safe for use as a sweetening ingredient. The data from the studies was independently evaluated by international experts in a variety of scientific disciplines, including toxicology, oncology, teratology, neurology, haematology, paediatrics and nutrition. Among the regulatory bodies that have evaluated the safety ofsucralose are the U.S. FDA, the Joint FAO/WHO Expert Committee on Food Additives (JECFA); the Health Protection Branch of Health and Welfare Canada; Food Standards Australia/New Zealand, the European Union's Scientific Committee on Food, and a host of others in South America and Asia.
Nature's Best Nutrition Advice:
How much has this product helped you?
"Tastes quite nice, good range of vitamins and minerals"
By
GEORGE HERBERT
, 13 Feb 2020
Easy way to get most of your daily vitamins and minerals
Recommend to a friend: Yes
How much has this product helped you?
"Covers all you need"
By
Jenette Baillie
, 12 Jan 2020
I was told that magnesium can help with cramps. Very effective way of getting all you need for daily life
Recommend to a friend: Yes
How much has this product helped you?
"I like the taste :)"
By
Anonymous
, 20 Dec 2019
I like to get my vitamins as I am a long distance runner who places a lot of stress on my body and want it to be as healthy as I can get it. The only thing I can see that mite worry some people is your pee gets very yellow and smells sweet, but probably vitamin B6 and sweeteners
Recommend to a friend: Yes
Thanks for taking the time to leave a review.

The yellow colour of the urine is due to one of the B Vitamins- B2 and is completely normal.
Nature's Best Nutrition Advice:
How much has this product helped you?