PCOS is characterised by a raft of physically and emotionally distressing symptoms, including weight gain, acne, excess facial hair, and irregular periods. Accordingly, many women will experience dips in their mental health and overall sense of wellbeing. Fortunately, there are plenty of measures to cope with the condition and mitigate some of the symptoms.

Beyond implementing changes to your diet, lifestyle and supplement regime, exercise is widely touted as a beneficial intervention to support the reduction of PCOS-related symptoms. Here, this article will explain how regular physical activity can improve PCOS, providing plenty of helpful tips to get you moving.

Benefits

Improves insulin sensitivity
Insulin resistance affects up to 70 per cent of women with PCOSi. This symptom transpires when the body responds abnormally to insulin, subsequently leading to levels higher in the body. In some cases, this can result in type 2 diabetes. Understanding the link between PCOS and type 2 diabetes is an important first step to manage your condition.

Crucially, insulin resistance is at the centre of many PCOS symptoms, including irregular periods, fertility problems and weight gain. Excess insulin in the bloodstream may also affect your ovaries since it can increase the production of the male hormone, testosterone, resulting in other common PCOS symptoms, like excess facial and body hair, oily skin and acne. Learn more about how PCOS affects acne or hair growth here.

The good news is that any variation of exercise can improve the function of insulin in the body. Empirical evidence purports physical activity can have a hugely beneficial effect on insulin sensitivity, regardless of age, weight, or fitness abilityii.

Weight loss
It's not uncommon for women with PCOS to gain weight. PCOS leads to higher concentrations of oestrogen in the body, which causes fat to cling in stubborn places. Notably, weight gain is also associated with an increased risk of insulin resistance because excess body fat triggers the body to produce more insulin.

Since exercise burns calories, it can be an extremely helpful tool to aid weight management. Although, admittedly, PCOS can make weight loss notoriously difficult, losing even the smallest amount of weight – around 5-10 per cent – could make a significant impact on your symptoms. Read more about how to lose weight with PCOS and maintain motivation.

Regular ovulation
Period irregularities, including infrequent and completely absent periods, are also symptomatic of PCOS. An abnormal menstrual cycle indicates the body isn't ovulating regularly, which can often lead to fertility problems. Besides optimising your diet and supplement regime, prioritising exercise may also support regular ovulation.

In a systematic review assessing the impact of exercise and PCOS, researchers found that moderate-intensity exercise improves ovulation – and that improvements weren't dependent on the type of exercise, frequency or length of a workout sessioniii.

The same study also found that physical activity may reduce insulin resistance and lead to weight loss. If you experience PCOS-related irregular periods, read our top recommendations here.

Mood
Living with the symptoms of PCOS can take its toll emotionally. Increasingly, research suggests women with the condition are at a much greater risk of developing comorbidities, like depression or other mental health disordersiv. What's more, if you're feeling low and apathetic, it can be hard to motivate yourself to exercise, which will only perpetuate a negative feedback loop and worsen your symptoms.

But regular physical activity has won wide acceptance as an effective strategy to improve mood. According to the NHS, exercise can be especially helpful for people with mild to moderate depressionv. Movement stimulates the release of feel-good hormones called endorphins in the body. It can also be a much-needed distraction and outlet to vent.

Improves cholesterol
Besides this, PCOS can increase your risk of high cholesterol, which can make cardiovascular disease more likely. Staying physically active is one way to mitigate this. Exercise can help increase your levels of HDL ('good') cholesterolvi. The body needs more HDL cholesterol to remove LDL ('bad') cholesterol from your blood. Understanding how to monitor your cholesterol could help you to manage your PCOS.

Amount
If you're not very active at the moment, all this talk about exercising regularly may seem overwhelming. But the good news is you don't have to launch into a military fitness-style exercise routine to get results. Any exercise is better than none; even a quick 10-minute walk can improve your overall sense of wellbeing.

The official UK guidelines for physical activity stipulate at least 150 minutes of moderate-intensity aerobic activity, such as cycling or brisk walking, every week. They also encourage strength exercises on two or more days a week that work all the major muscles. This includes lifting weights, working with resistance bands, and doing exercises that use your own body weight, like gardening, and yoga.

Best exercises for PCOS

Strength-training
A growing body of research suggests strength training could be hugely beneficial for insulin resistance. Not only could adding a few sessions to your weekly workout regime help to burn fat, but it may also manage some of the symptoms of PCOS.

One investigation in Brazil discovered that women with PCOS who pursued a progressive strength training routine exhibited a considerable decrease in testosterone levelsviii. It should be noted that higher levels of the hormone, testosterone, are responsible for many symptoms that characterise PCOS – acne, thinning hair and hirsutism.

Empirical data further suggests short bursts of exercise, like high-intensity interval training (HIIT), can have an enormously positive affect on your sensitivity to insulinix. Better still, these effects can last for up to three days after the workout session.
Some traditional strength-training exercises without weights include chin-ups, sit-ups, push-ups, and squats. And with weights include shoulder press, bench press, bicep curls, barbell squat, and bent over row.

Yoga exercises for PCOS
Lauded for cultivating strength, balance and flexibility, yoga offers a multitude of benefits for women with PCOS.

Recent evidence proposes yoga may improve anxiety, ovulation, hormones and metabolic parameters – all of which are critically important for managing PCOS. One study published in the International Journal of Yoga highlighted 12 weeks of yoga significantly improved symptoms of anxiety – which are all too common – in adolescent girls with PCOSx.

Beyond this, yoga also appears to have a favourable effect on cholesterol and insulin levels in women with PCOS. Yoga was found to be considerably more effective than conventional physical activity in improving insulin resistance, glucose, and lip values amongst adolescent girls with PCOSxi.

To reap the benefits of yoga, try joining a class or doing a yoga sequence online where you can find plenty of workouts.

Helpful ways to start
If you aren't used to exercising, start moving gradually. You can divide your 150 minutes however you like, but try to exercise for at least 10 minutes a time. Be mindful the 150 minutes is a minimum recommendation; you can always do more.

t's worth mentioning that you should avoid exercising too intensely. High intensity exercise, like aerobics or spin, can trigger a surge in stress hormones. Stress hormones are secreted by the adrenal glands, which are responsible for the production of 20-30 per cent of your androgenic hormones. Androgens, like testosterone, cause many of the PCOS symptoms, namely acne, hair growth and ovulation issues. With this in mind, aim to move moderately most days of the week. Make a conscious effort to give yourself enough time to recover in between workouts, too.

Another simple way to boost your activity level is to move more in your daily life. You could try walking or cycling to the shops instead of driving, for instance. Or, if you're taking public transport, get off the bus a stop or two early. You could even avoid taking lifts or escalators. Building movement into your day is an effective way to keep your body and mind healthy with PCOS.

Always check with your GP before starting a new exercise plan, especially if you have any concerns about your health or haven't been physically active for a while. Explore the rest of our hub for more advice on living with PCOS.

References:
Marshall, J.C., Dunaif, A. (2012 Jan). All Women With PCOS Should Be Treated For Insulin Resistance. Fertil Steril. 97(1); 18-22. Available online: https://www.ncbi.nlm.nih.gov/pmc/articles/PMC3277302/

Colberg, S.R. (Sep 2015). Increasing Insulin Sensitivity. Diabetes Self Management. Available online: https://www.diabetesselfmanagement.com/managing-diabetes/treatment-approaches/increasing-insulin-sensitivity/

Harrison, C., et al. (March 2011). Exercise therapy in polycystic ovary syndrome: a systematic review. Human Reproduction Update. Volume 17, Issue 2: 171–183. Available online: https://academic.oup.com/humupd/article/17/2/171/692261

Polycystic ovary syndrome is associated with adverse mental health and neurodevelopmental outcomes: a retrospective observational study. (2017 Nov). Society for Endocrinology BES 2017 Conference, Harrogate, UK. Available online: https://www.endocrinology.org/press/press-releases/women-with-pcos-should-be-screened-for-mental-health-disorders/

Exercise for depression. (2016). NHS. [Date accessed: 2018]. Available online: https://www.ncbi.nlm.nih.gov/pmc/articles/PMC3573592/

Mann, S., Beedie, C., Jimenez, A. (2014). Differential Effects of Aerobic Exercise, Resistance Training and Combined Exercise Modalities on Cholesterol and the Lipid Profile: Review, Synthesis and Recommendations. Sports Med. 44(2): 211–221.

Srikanthan, P., Karlamangla, A.S. (1 September 2011). Relative Muscle Mass Is Inversely Associated with Insulin Resistance and Prediabetes. Findings from The Third National Health and Nutrition Examination Survey. Journal of Clinical Endocrinology & Metabolism. Volume 96, Issue 9: 898–2903. Available online: https://academic.oup.com/jcem/article/96/9/2898/2834715

Ramos, F., Lara, L., et al. (2016). Quality of Life in Women with Polycystic Ovary Syndrome after a Program of Resistance Exercise Training. Revista Brasileira De Ginecologia E Obstetrícia / RBGO Gynecology And Obstetrics. 38(07), 340-347.

Adams, P. (2013). The impact of brief high-intensity exercise on blood glucose levels. Diabetes, Metabolic Syndrome And Obesity: Targets And Therapy. 113.

Nidhi, R., Padmalatha, V., et al. (2013). Effects of a holistic yoga program on endocrine parameters in adolescents with polycystic ovarian syndrome: a randomized controlled trial. J Altern Complement Med. 19(2):153-60.

Nidhi, R., Padmalatha, V., et al. (2012). Effect of a yoga program on glucose metabolism and blood lipid levels in adolescent girls with polycystic ovary syndrome. Int J Gynaecol Obstet. 118(1):37-41.
Related Posts?


Disclaimer: The information presented by Nature's Best is for informational purposes only. It is based on scientific studies (human, animal, or in vitro), clinical experience, or traditional usage as cited in each article. The results reported may not necessarily occur in all individuals. Self-treatment is not recommended for life-threatening conditions that require medical treatment under a doctor's care. For many of the conditions discussed, treatment with prescription or over the counter medication is also available. Consult your doctor, practitioner, and/or pharmacist for any health problem and before using any supplements or before making any changes in prescribed medications.
---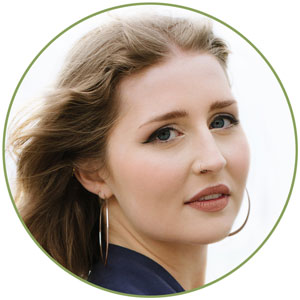 Olivia
Olivia Salter has always been an avid health nut. After graduating from the University of Bristol, she began working for a nutritional consultancy where she discovered her passion for all things wellness-related. There, she executed much of the company's content marketing strategy and found her niche in health writing, publishing articles in Women's Health, Mind Body Green, Thrive and Psychologies.

View More