There's a range of multivitamins on the market, catering to different ages and genders, as well as varying wellbeing and lifestyle concerns.

Some of the most popular multivitamins are available in convenient, one-a-day formulas that contain an excellent spread of essential vitamins and minerals. You can also take higher-strength multivitamins that deliver a greater nutritional profile in a daily dose of two to three tablets.

Aside from traditional tablets, multivitamin formulas are available in chewable tablets – often specifically designed for children – or effervescent tablets, which are popular amongst those who struggle to swallow tablets.

Here, we take a closer look at the different types of multivitamins.

What are multivitamins?

A broad-spectrum multivitamin formula typically contains a range of vitamins and minerals that support your physical and emotional health. Depending on the product, they may include amino acids, plant compounds, herbs, and fatty acids.

Even if you eat a well-balanced, healthy diet, it's important to recognise that no diet is perfect. And although taking a multivitamin should never justify poor eating habits, it may help cover any dietary shortfalls.

At what age should I start taking vitamins?

Taking a multivitamin can be a helpful insurance policy at every life stage – from childhood through to adulthood.

Children can take a chewable multi from the age of 4, while teenagers can start taking a specialist multi from 13 years. And from 18, it's safe to supplement with a multivitamin suitable for all adults.

Multivitamins for men

Multivitamins for men generally contain a good spread of B vitamins, iron, and magnesium for normal energy-yielding production. They also tend to include plenty of vitamin D3, calcium, vitamin K, and magnesium for the maintenance of normal bones and teeth.

Additionally, these formulas often contain relevant amounts of selenium, a nutrient best known for its contribution to normal spermatogenesis (sperm health) in men.

Multivitamins for women

Women have an increased need for specific vitamins and minerals at different points in their life. Between the ages of 19 and 50, women require more iron and vitamin B6, which contribute to a reduction in tiredness and fatigue and the regulation of hormonal activity, respectively.

After menopause – typically around 54 – a woman's iron needs drop to 8.7mg, which is reflected in multivitamin formulas designed for women over 50. Increased amounts of vitamin D3, calcium, and magnesium are also often provided to support bones. This is because oestrogen is bone-protective – and its fall in menopause commonly affects bone health.

Meanwhile, folic acid, vitamin D3, iodine, vitamin B3, vitamin B12 and choline are vital for prenatal and postnatal health and usually well-represented in pregnancy multivitamins.

You can browse our multivitamins for women here.

Multivitamins for young women

Women aged between 19 and 50 need 14.8mg of iron a day to account for iron lost through blood in menstruation every month. That's why most multivitamins for young women deliver higher levels of iron.

These formulas also contain greater amounts of vitamin B6 for the regulation of hormonal activity and the normal function of the nervous system.

Multivitamins for young women tend to include chromium for the maintenance of normal blood glucose levels, which may support the reduction of hormone-related cravings.

We recommend Premtis® for young women.

Multivitamins for pregnancy

Multivitamins designed for women trying to fall pregnant, pregnant, and breastfeeding aim to support their wellbeing and growing baby. For optimal prenatal and postnatal health, a pregnancy multi will always contain 400µg of folic acid, as low maternal folate status is a risk factor in the development of neural tube defects in the developing foetus.

Multivitamins for pregnancy will often provide safe but relevant amounts of vitamin D3, iodine, vitamin B3, vitamin B12 and choline.

We often recommend StrongStart® for women during pregnancy.


Multivitamins for the over 50s

As we age, so too do our nutritional needs. A multivitamin designed for the over 50s will typically include greater levels of vitamin D3 – especially since the skin's ability to synthesis it decreases as you get older –, calcium and magnesium to support bone health and protect against age-related conditions, like osteoporosis.

Vitamin K2 also contributes to the maintenance of normal bones, so most formulas provide enough of this, too. However, if you're on blood-thinning medication, it's important to choose a K-free multi.

These formulas also tend to include higher levels of vitamin B12, which the body finds harder to absorb with age.

Multivitamins for the over 50s often deliver an excellent spread of vitamins A, B2 and Zinc, which contribute to the maintenance of normal vision. They may even include carotenoids, like lutein – often recommended for eye health.

You can browse our entire multivitamin range for the over 50s here.

Multivitamins for active individuals

Specialist multivitamins are also widely used for those with busy and active lifestyles. These formulas will often contain increased levels of B vitamins and magnesium for the reduction of tiredness and fatigue, along with a good amount of vitamin D3 and calcium for the maintenance of normal bone health.

These formulas also provide a range of antioxidants and plant compounds, as exercise is known to deplete your natural antioxidant stores.

Multi-Guard® Sport is an excellent choice for those with active lifestyles.

Multivitamins for kids

A good multivitamin for children contains all of the essential vitamins and trace minerals, especially those needed for normal development and growth, including vitamin A, the B vitamins, calcium, and iron.

Since many children struggle to swallow tablets, manufacturers often produce chewable multis. However, some chewable formulas may contain high amounts of sugar, so try to look for a product that contains xylitol instead of sugar. Effervescent multivitamins are another excellent alternative to traditional tablets for children.

You can find our range of multivitamins for children here.

Can you take a multivitamin every day?

To maximise your nutritional intake, you should take a multivitamin at least once – if not twice or three times – every day to support your health. Make sure you read the label and carefully follow dosage instructions.


Want to learn more about multivitamins for men and multivitamins for women? Reach out to our team of expert Nutrition Advisors. Just click the 'Nutrition Advice' button located at the bottom right-hand corner of our website to start a live chat with a member of our Nutrition Team.

Alternatively, you can also head back to our dedicated blog for more information.



Related Posts


Disclaimer: The information presented by Nature's Best is for informational purposes only. It is based on scientific studies (human, animal, or in vitro), clinical experience, or traditional usage as cited in each article. The results reported may not necessarily occur in all individuals. Self-treatment is not recommended for life-threatening conditions that require medical treatment under a doctor's care. For many of the conditions discussed, treatment with prescription or over the counter medication is also available. Consult your doctor, practitioner, and/or pharmacist for any health problem and before using any supplements or before making any changes in prescribed medications.
---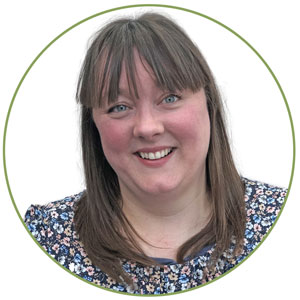 Keri
Keri Filtness has worked in the Nutrition Industry for 19 years. She is regularly called upon for her professional comments on health and nutrition related news. Her opinions have been featured by BBC3, Prima, Vitality, The Mirror, Woman's Own and Cycling Weekly, amongst others. She has also worked one to one with journalists, analysing their diets and health concerns and recommending changes and additions, where appropriate.