Home

/

Supporting fertility naturally with diet
Supporting fertility naturally with diet

Trying for a baby isn't always smooth sailing. It can be exciting and nerve-wracking in equal parts. As a woman, you have more agency over your reproductive health than you think – and this starts with your nutrition. Evidence suggests eating a balanced, diverse, and colourful diet – packed with fertility-fuelling nutrients – can maximise chances of conception and prepare your body for pregnancy (1).

Increase fruit and vegetables

Fruit and vegetables will power your fertility journey. A study on 18,000 women saw a higher rate of ovulatory issues in those who ate more sugar, trans fats, and animal proteins (2). Participants, meanwhile, who consumed more vegetables – and therefore more fibre, protein and iron – had higher fertility diet scores.

Upping your greens can be particularly helpful when trying to get pregnant. Spinach, kale, and Swiss chard contain a generous spread of essential prenatal nutrients, including calcium, iron, and folate. There are many ways to sneak more greens into your fertility diet: add spinach to smoothies, throw rocket to salads, and bake kale into crisps.

For additional goodness, try to eat more berries, too. Strawberries, blueberries, and raspberries are rich in fertility-supporting nutrients, zinc and folate, as well as powerful antioxidants called anthocyanidins, which neutralise free radicals that might otherwise damage egg cells. Enjoy with yoghurt or snack on them throughout the day.

As a rule of thumb, aim for at least five portions of fruit and vegetables daily (but enjoy more if you can).

Know your good fats from your bad fats

Not all fats are created equal. Some are good; some are bad. Increasing your intake of essential fatty acids – monounsaturated fats found in nuts, seeds, avocados, and extra virgin olive oil and omega-3 fatty acids in oily fish, like salmon, anchovies, mackerel, as well as plant-based microalgae – are known to reduce inflammation in the body, which may improve fertility (3).

Besides including more healthy fats in your diet, reducing trans fats – often lurking in ultra-processed foods, like crisps, fries, and pastries – will support your fertility status. Studies suggest trans fats disrupt the cell receptor activity in glucose metabolism, insulin sensitivity, and inflammation, which are strongly linked to ovulatory infertility (4).

The effects of trans fats can happen with as little as a daily intake of 4 grams (5). For context, that looks like one doughnut!

Enjoy protein at every meal

Protein supports the production of hormones, blood cells, and enzymes, making it another critical component of a balanced fertility diet. Grass-fed, free-range lean meat, like beef, chicken, and turkey, are rich sources of iron and zinc – important minerals for conception. Just be careful not to overindulge in processed animal-derived proteins, as excessive saturated fat can lead to fertility problems (6).

Oily fish is another protein-packed option. Oily fish contains DHA (docosahexaenoic acid), which supports a baby's development. You can eat oily fish 2-3 times per week without worrying about mercury levels. However, it's advisable to avoid other varieties like tuna, swordfish, and king mackerel.

If you don't eat meat, there are plenty of other avenues to explore. Take eggs, for instance. Not only are they rich in protein, but they also contain choline, a B vitamin that supports brain development in growing babies.

Dairy is also a good choice. It may surprise you that research has found one to two servings of full-fat, protein-dense dairy – whole milk, Greek yoghurt, and cottage cheese – may even support ovulation and fertility (7). Another study, meanwhile, revealed a high intake of low-fat dairy foods may increase the risk of fertility issues (8).

Animal products aside, some plant foods are rich in protein, too, including tofu, beans, legumes, peas, nuts, and seeds. Findings suggest consuming more plant proteins may cut the risk of ovulatory disorders (9).

Choose your carbs carefully

Insulin resistance often gets in the way of conceiving naturally. Let's get scientific briefly: when you consume meals or foods containing carbohydrates, they're broken down into simple molecules called glucose. The pancreas then releases insulin to help drive glucose into cells for energy.

However, sometimes things can go awry. Insulin resistance happens when your cells start ignoring signals from insulin to move sugar out of the bloodstream, meaning more insulin in the bloodstream, which can affect ovulation (10).

A diet of highly processed, high-carbohydrate foods is linked to insulin resistance. So, to keep your blood sugar balanced, choose complex carbs like fruits, vegetables, beans, and whole grains – digested slowly and have a gradual effect on blood sugar – over refined carbs (cakes, white bread, and white rice), which spike your blood sugar almost immediately.

Try to diversify your intake of complex carbohydrates. Choose from quinoa, sweet potatoes, steel-cut oats, millet, barley, quinoa, and spelt.

Eat a Mediterranean Diet

Considered one of the healthiest eating patterns worldwide, the Mediterranean diet is perhaps best known for supporting cardiovascular function and weight loss. However, researchers have also found a greater adherence to a Mediterranean-style dietary pattern – naturally rich in powerful plant foods, antioxidants, fibre, and healthy fats – may enhance fertility (11).

The Mediterranean diet is healthy, colourful, and balanced. Its ideology is simple: eat plants abundantly and animal products in moderation.

Enjoy these foods daily:

Fruits

Vegetables

Legumes

Whole grains

Nuts, seeds, and nut butter

Herbs and spices

Healthy fats, like extra virgin olive oil and avocados

Enjoy these foods 3x per week:


Enjoy these foods 1-2x per week:


Enjoy sparingly:

Maintain a healthy weight

It's also worth mentioning that maintaining a healthy weight is important when trying to conceive naturally. Being overweight – or indeed underweight – may reduce your chances of falling pregnant. Ideally, aim for a body mass index (BMI) between 18.5 and 24.9. Keep this in mind when planning your fertility diet.

Reduce alcohol

If you're trying for a baby, it's generally best to avoid alcohol for now. Not only has excessive alcohol consumption been linked to reduced fertility, but if you fall pregnant without knowing and continue to drink, you may risk your baby's health (12).

Cut down on caffeine

Coffee lovers, don't worry. You don't have to give up coffee entirely when you're trying to conceive. However, try not to consume more than 200mg of caffeine, approximately one or two small cups daily. Like alcohol, excessive caffeine consumption may lead to fertility issues (13).

Take a prenatal multivitamin

Aside from these basic nutritional principles, you may also wish to take a comprehensive prenatal multivitamin to support your reproductive journey.

Look for a product that provides 400μg of folic acid in the most bioavailable form of L- methylfolate, which will help reduce the risk of neural tube defects. A good formula should also contain relevant B vitamins – especially vitamin B6 for hormonal regulation – as well as iron, zinc, selenium, and vitamin E, all of which play a role in fertility and reproduction.

You can learn more about the nutrients that support fertility here.
Find out more

If you found this article on dietary changes to support fertility useful, you can find similar guidance on our health blog. Alternatively, please get in touch with our team of expert Nutrition Advisors, who are on hand to provide free, confidential advice

References:
Gaskins AJ, Chavarro JE. (2018) Diet and fertility: a review. Am J Obstet Gynecol. 218(4), 379-389.

Alesi S, Villani A, Mantzioris E, Takele WW, Cowan S, Moran LJ, et al. (2022) Anti-Inflammatory Diets in Fertility: An Evidence Review. Nutrients. 14(19), 3914.

Chavarro JE, Rich-Edwards JW, Rosner BA, Willett WC. (2007) Dietary fatty acid intakes and the risk of ovulatory infertility. Am J Clin Nutr. 85(1), 231-7.

González-Rodríguez LG, López-Sobaler AM, Perea Sánchez JM, Ortega RM. (2018) Nutrición y fertilidad [Nutrition and fertility]. Nutr Hosp. 35(Spec No6), 7-10. Spanish.

Chavarro JE, Rich-Edwards JW, Rosner BA, Willett WC. (2007) Diet and lifestyle in the prevention of ovulatory disorder infertility. Obstet Gynecol. 110(5), 1050.

Chavarro JE, Rich-Edwards JW, Rosner B, Willett WC. A prospective study of dairy foods intake and anovulatory infertility. Hum Reprod. 2007 May;22(5):1340-7

Jurczewska J, Szostak-W?gierek D. (2022) The Influence of Diet on Ovulation Disorders in Women-A Narrative Review. Nutrients. 14(8), 1556.

Sakumoto T, Tokunaga Y, Tanaka H, Nohara M, Motegi E, Shinkawa T, Nakaza A, Higashi M. (2010) Insulin resistance/hyperinsulinemia and reproductive disorders in infertile women. Reprod Med Biol. 9(4), 185-190.

Toledo E, Lopez-del Burgo C, Ruiz-Zambrana A, Donazar M, Navarro-Blasco I, Martínez-González MA, de Irala J. (2011) Dietary patterns and difficulty conceiving: a nested case-control study. Fertil Steril. 96(5), 1149-53.

Van Heertum K, Rossi B. (2017) Alcohol and fertility: how much is too much? Fertil Res Pract. 3, 10.

www.acog.org. (n.d.). How much coffee can I drink while I'm pregnant? [online] Available at: https://www.acog.org/womens-health/experts-and-stories/ask-acog/how-much-coffee-can-i-drink-while-pregnant.
Related Posts


Disclaimer: The information presented by Nature's Best is for informational purposes only. It is based on scientific studies (human, animal, or in vitro), clinical experience, or traditional usage as cited in each article. The results reported may not necessarily occur in all individuals. Self-treatment is not recommended for life-threatening conditions that require medical treatment under a doctor's care. For many of the conditions discussed, treatment with prescription or over the counter medication is also available. Consult your doctor, practitioner, and/or pharmacist for any health problem and before using any supplements or before making any changes in prescribed medications.
---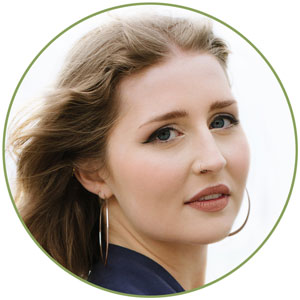 Olivia
Olivia Salter has always been an avid health nut. After graduating from the University of Bristol, she began working for a nutritional consultancy where she discovered her passion for all things wellness-related. There, she executed much of the company's content marketing strategy and found her niche in health writing, publishing articles in Women's Health, Mind Body Green, Thrive and Psychologies.

View More