Iron 14mg as Citrate, High Strength Tummy-Friendly Formula
Easy To Absorb, 100 Tablets, 3+ month's supply, 1 a day
High Strength one-a-day formula
Small, taste free coated tablets
Citrate form for easy absorption
Made to GMP Standards
Product ID: 742
High Strength one-a-day formula
Small, taste free coated tablets
Citrate form for easy absorption
Made to GMP Standards
Product Information
The iron in this product is in a citrate form which is easily absorbed and utilised by the body and it is unlikely to cause the constipation problems associated with ferrous sulphate supplements. This is important for when the body's iron stores are depleted, it can take several months for them to be replenished.

Iron is one of the most common nutrients at risk of deficiency amongst all ages and both sexes. Women of childbearing age are especially at risk and in the UK official data shows that 89% of young women have a daily intake which is less than the NRV of 14mg. This reflects a move towards vegetarian diets and less consumption of red meat. Some supplements show the compound weight of the mineral. We however, guarantee an actual elemental weight of 14mg per one-a-day tablet.

Iron is basic to all life processes, since without it oxygen cannot be transported round our bodies. It is also a component of enzymes and proteins and is needed for the metabolism of B vitamins.


Daily Intake
Take 1 tablet daily.
Do not exceed recommended daily dose.
Food supplements should not replace a balanced diet and healthy lifestyle.
Formula
Ingredients
DiCalcium Phosphate, Cellulose, Iron Citrate, Modified Starch, Anti-caking Agents (Silicon Dioxide, Stearic Acid & Magnesium Stearate), Tablet Coating (Hydroxypropyl Methylcellulose & Glycerine).
Suitable For
This product is suitable for all adults.
This product is suitable for vegetarians and vegans.
This product is suitable during pregnancy or breast feeding.
Cautions/Allergies
This product is free from wheat, yeast, dairy, soya, nuts and shellfish.
This product is free from gluten containing ingredients.
This product contains iron, which, if taken in excess, may be harmful to very young children. Keep out of sight and reach.
You Could Also Consider These Iron Products
Great Combinations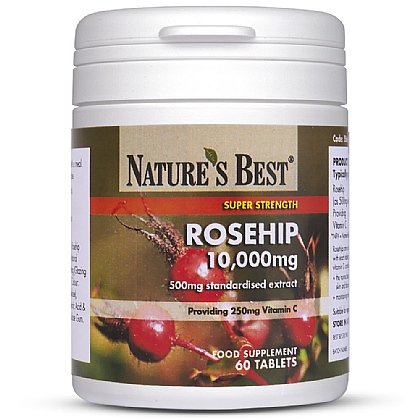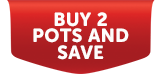 Rosehip 10,000mg, High Strength
4.9/5 based on

520 customer reviews
With 250mg of Vitamin C, 60 Tablets, 2 month's supply, 1 a day
With 250mg vitamin C, contributes to normal collagen formation and the normal function of the immune system. A popular partner to glucosamine.
From £9.95
View Product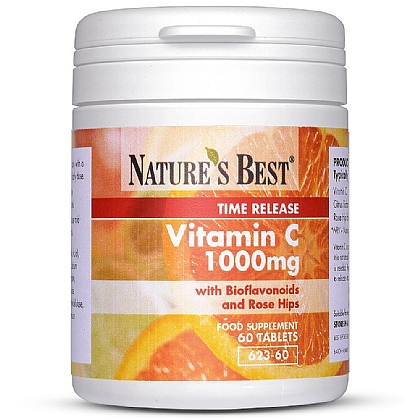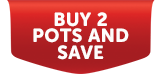 Vitamin C 1000mg, With Bioflavonoids and Rosehips
4.9/5 based on

419 customer reviews
Time Release Formula, 180 Tablets, 3 month's supply
Our most popular Vit C as it's longer acting and has bioflavonoids and rosehips. Made in the UK to GMP standards and from just 7.5p/day
From £5.95
View Product
"Very effective "
By
Yasmin Akhtar
, 12 May 2021
I am a vegetarian, hence why I can get anaemic from time to time, The iron tablets the doctor prescribed for me, are not good for my tummy, rather harsh, so I was looking for a natural alternative, and I came across natures best products, and amazing results, I thought I could never find an alternative but I am glad I did my research, and now I also have bought other products from natures best.
Recommend to a friend: Yes
How much has this product helped you?
"Tummy friendly"
By
Anonymous
, 09 May 2021
This is a good quality, tummy friendly Iron supplement. It is too soon to say with regards to the benefits as I will have to try it out for much longer.
Recommend to a friend: Yes
How much has this product helped you?
"Constipation"
By
chrissie Manfredi
, 02 May 2021
I use this as my iron levels arent always great, have suffered with chronic fatigue for years, eating less meat and low intake of green veg like spinach kale etc.
Its my first time on this particular brand. Bit too soon to know if its helped, really as not been taking it that long.. about
4weeks? Although tiny in size and very easy to swallow, its not that easy on my stomach, makes it a bit crampy and has often caused me constipation.

faeces are like tabbit pellets
Recommend to a friend: Don't know
Thank you for taking the time to leave a review.

I am sorry to hear that you have been experiencing constipation. I have contacted you directly to discuss this further.

Nature's Best Nutrition Advice:
How much has this product helped you?
"No side effects "
By
Anonymous
, 14 Apr 2021
Doesn''t upset my stomach at all, no nausea. Cannot tolerate other types of iron I''ve tried in the past like ferrous sulphate.
Recommend to a friend: Yes
How much has this product helped you?
By
Anonymous
, 09 Apr 2021
I was advised to use iron as Im deficient
Recommend to a friend: Yes
How much has this product helped you?