Co Q10 30mg
Natural source, gelatin free capsules from just 7p per day
Natural source CoQ10
Presented in a vegetable oil base for easier absorption
Smaller 30mg dose for long term use or to top up a multi
Made in the UK to pharmaceutical standards
The popularity of CoQ10 continues to grow and grow, thanks to numerous studies that keep it in the news. We were the company that first called CoQ10 the 'energy spark plug', and this description has been widely copied by other companies. In fact one of the original researchers that discovered CoQ10 went on to be our Technical Director for almost 25 years!
We called it an 'energy sparkplug' because it plays a critical role in turning the calories in food in to the energy that keeps us warm and powers our muscles, which is why high concentrations of Co-Q10 are found in the heart muscle.
CoQ10 is often recommended for the elderly, as the body's ability to make its own CoQ10 declines with age, It has also been shown that cholesterol lowering drugs, called statins, reduce CoQ10 levels in the body, so people taking statins are increasingly recommended to take a CoQ10 supplement.

Product Information
Daily Intake
Take 1 capsule daily with a meal. Do not exceed recommended daily dose.
Food supplements should not replace a balanced diet and healthy lifestyle.
Formula
Co-Enzyme Q10 (Ubiquinone)
30mg
Ingredients
Sunflower Seed Oil, Capsule Shell (Modified Starch, Glycerol, Gelling Agent: Carageenan, Colour: Iron Oxide), Co Enzyme Q10, Glyceryl Monostearate, Polysorbate 80.
Suitable for / Cautions
Suitable For
This product is suitable for all adults. This product is suitable for vegetarians.
Cautions/Allergies
This product is free from wheat, yeast, dairy, soya, nuts and shellfish.
This product is free from gluten containing ingredients.
This product is not suitable during pregnancy or breast feeding.
You Could Also Consider These Co Q10 Products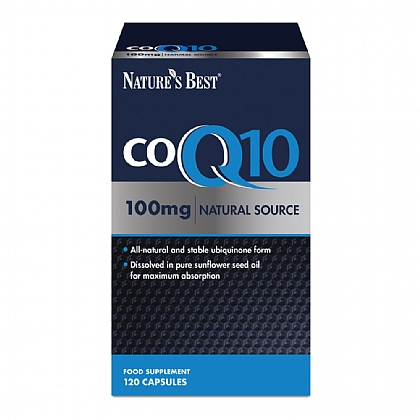 Co Q10 100mg
4.9/5 based on

272 customer reviews
Useful strength for those on statins
High strength. Excellent level for anyone on statins as they deplete CoQ10. Useful level for heart and gum health. In a vegetable oil base
£28
£21
View Product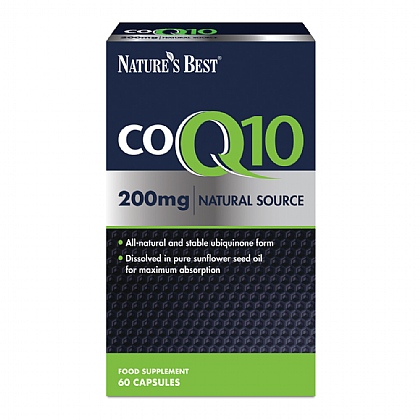 Co-Q10 200mg
4.8/5 based on

183 customer reviews
One of the UK's strongest top quality, natural source CO-Q10
The UK's strongest CoQ10 and fantastic value for money. Often recommended as part of a heart health regime, and to people on statins.
£35
£27.95
View Product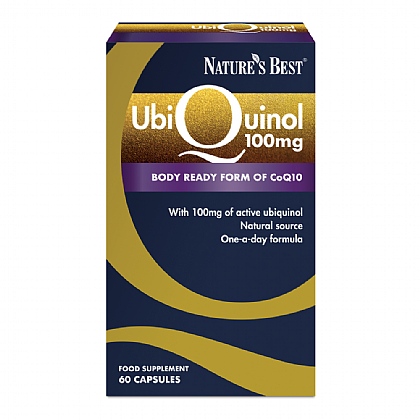 Ubiquinol 100mg
4.9/5 based on

70 customer reviews
Highly absorbable form of CoQ10
Ubiquinol is the 'new' form of CoQ10 which is billed as being an advance on the more widely used ubiquinone form of CoQ10 traditionally used in supplements.
£34.95
£27.95
Add to basket
"Highly Recommended "
By
Anonymous
, 14 Dec 2017
Immediate results to blood glucose testing results. Stocking up.
Recommend to a friend: Yes
How much has this product helped you?
"Relieved Muscle Aches!!"
I began taking statins a few years ago as apparently I have hereditary high cholesterol levels. I soon found that the statins were making the muscles in my arms ache and after some research decided to try these Co Q10 to relieve the symptoms. I am pleased to say that that they do and have now taken them successfully for a couple of years. I would definitely recommend people try them!!
Recommend to a friend: Yes
How much has this product helped you?
"New Product To Me"
By
Joyce Morgan
, 03 Nov 2017
Why do you use this product CO Q10 30mg ?
first time purchase...... with review when tried for longer time
Recommend to a friend: Don't know
How much has this product helped you?
"Good Value For Money"
By
Joan Kelway
, 27 Oct 2017
Why do you use this product CO Q10 30mg ?
Began taking them because hubby was on statins. He no longer is as the side effects were too awful, so have continued with plant sterols and Q10. Cholesterol and blood pressure under control.
Recommend to a friend: Yes
How much has this product helped you?
"Stopped My Migraines"
By
Sally Stringer
, 22 Sep 2017
I started getting silent migraines (aura but no pain) at least three days a week. These became extremely debilitating, because you can't see a thing during an attack. Once I was in the supermarket and had to drop my shopping and sit in my car until it went away. I read about some Swiss research that showed that taking Co Q10 stopped migraines in 50% of cases. Straight away I noticed the difference. I take one a day and have not had a migraine since.

Recommend to a friend: Yes
How much has this product helped you?