Co Q10 30mg
Natural source, gelatin free capsules from just 7p per day
Natural source CoQ10
Presented in a vegetable oil base for easier absorption
Smaller 30mg dose for long term use or to top up a multi
Made in the UK to pharmaceutical standards
The popularity of CoQ10 continues to grow and grow, thanks to numerous studies that keep it in the news. We were the company that first called CoQ10 the 'energy spark plug', and this description has been widely copied by other companies. In fact one of the original researchers that discovered CoQ10 went on to be our Technical Director for almost 25 years!
We called it an 'energy sparkplug' because it plays a critical role in turning the calories in food in to the energy that keeps us warm and powers our muscles, which is why high concentrations of Co-Q10 are found in the heart muscle.
CoQ10 is often recommended for the elderly, as the body's ability to make its own CoQ10 declines with age, It has also been shown that cholesterol lowering drugs, called statins, reduce CoQ10 levels in the body, so people taking statins are increasingly recommended to take a CoQ10 supplement.

Product Information
Daily Intake
Take 1 capsule daily with a meal. Do not exceed recommended daily dose.
Food supplements should not replace a balanced diet and healthy lifestyle.
Formula
Co-Enzyme Q10 (Ubiquinone)
30mg
Ingredients
Sunflower Seed Oil, Capsule Shell (Modified Starch, Glycerol, Gelling Agent: Carageenan, Colour: Iron Oxide), Co Enzyme Q10, Glyceryl Monostearate, Polysorbate 80.
Suitable for / Cautions
Suitable For
This product is suitable for all adults. This product is suitable for vegetarians.
Cautions/Allergies
This product is free from wheat, yeast, dairy, soya, nuts and shellfish.
This product is free from gluten containing ingredients.
This product is not suitable during pregnancy or breast feeding.
You Could Also Consider These Co Q10 Products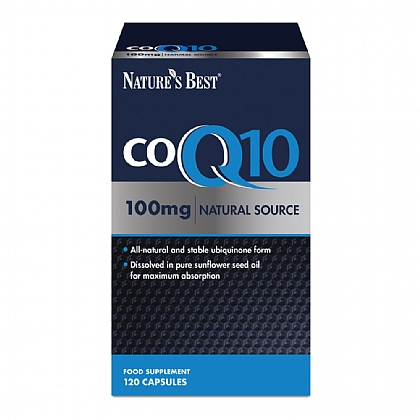 Co Q10 100mg
4.9/5 based on

310 customer reviews
Useful strength for those on statins
High strength. Excellent level for anyone on statins as they deplete CoQ10. Useful level for heart and gum health. In a vegetable oil base
£28
£22
View Product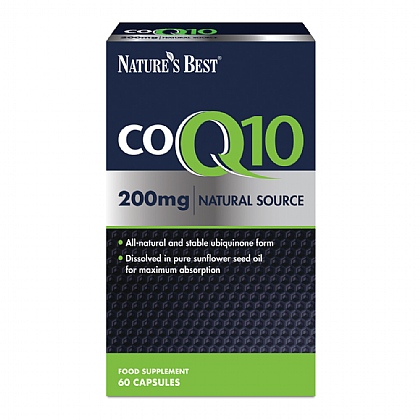 Co-Q10 200mg
4.8/5 based on

233 customer reviews
One of the UK's strongest top quality, natural source CO-Q10
The UK's strongest CoQ10 and fantastic value for money. Often recommended as part of a heart health regime, and to people on statins.
From £18.50
View Product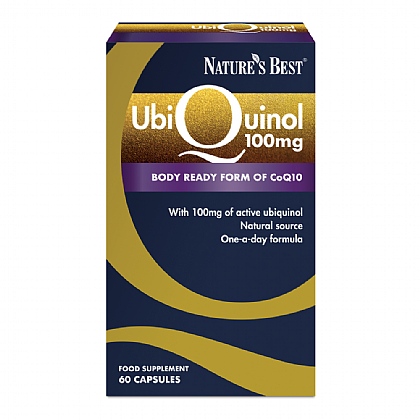 Ubiquinol 100mg
4.9/5 based on

91 customer reviews
Highly absorbable form of CoQ10
Ubiquinol is the 'new' form of CoQ10 which is billed as being an advance on the more widely used ubiquinone form of CoQ10 traditionally used in supplements.
£34.95
£29.95
Add to basket
"No effect so far."
By
Bryan Greenfield
, 30 Jun 2018
I am constantly tired.
Recommend to a friend: Don't know
Thank you for taking the time to leave a review.

I can see that you recently purchased this product. CoQ10 30mg should be taken for three months before the effects are assessed so I would suggest that you continue to take these capsules for a while longer. Please feel free to leave another review at this point once you have fully assessed the efficacy of this product.
Nature's Best Customer service:
How much has this product helped you?
"Great product"
By
Anonymous
, 10 Jun 2018
Good quality, like all the other products
Recommend to a friend: Yes
How much has this product helped you?
By
Machmut Chazejev
, 17 May 2018
Recommend to a friend: Yes
How much has this product helped you?
"Recommended by my Dentist"
By
Anonymous
, 16 May 2018
My dentist recommended I use a "maintence" level of CoQ10 to keep my gums healthy. It works !
Recommend to a friend: Yes
How much has this product helped you?
"Q10 review"
By
Sandra Hughes
, 14 May 2018
Always take Q10 alongside my other supplements, good quality product.
Recommend to a friend: Yes
How much has this product helped you?