CoQ10 200mg, One of the UK's strongest
Natural Source, 60 Capsules, 2 month's supply, 1 a day
Natural source CoQ10
Suitable for vegetarians, vegans
Easy, fast absorption
One-a-day capsules made to GMP standards
Product ID: 730
Natural source CoQ10
Suitable for vegetarians, vegans
Easy, fast absorption
One-a-day capsules made to GMP standards

Product Information
This is one of the UK's strongest CoQ10, and it is quite safe to take at this level, and in terms of cost per gram, this is the best value CoQ10 in our range. It is also less than half the price of CoQ10 sold in high street shops.CoQ10 is often called an 'energy sparkplug' because is closely involved in the metabolic processes that convert glucose into the energy that drives every process in the body. This is why it is so abundant in muscle tissue with heart muscle having the highest concentration of CoQ10.CoQ10 is often recommended for the elderly, as the body's ability to make its own CoQ10 declines with age, It has also been shown that cholesterol lowering drugs, called statins, reduce Co-Q10 levels in the body, so people taking statins are increasingly recommended to take a Co-Q10 supplement.There has been a huge amount of research into CoQ10 over the years which we have followed closely as our Technical Director (now retired) was one of the original researchers that discovered CoQ10. So we were the first company to provide CoQ10 in vegetable oil base, as research showed that it was better absorbed like this, and from our knowledge of this fascinating nutrient we know that naturally sourced CoQ10 is the best.Absorption is everything - many cheap CoQ10's use the dry form of CoQ10 presented in tablets or hard shell capsules, however, there is plenty of evidence that shows CoQ10 is best absorbed when it is 'dissolved' in a high quality vegetable oil, such as sunflower seed oil. We take this oil and encapsulate it in a soft gel capsule, to preserve the precious nutrients. So, when comparing prices it's important to be clear which process is being used; price alone is not enough on which to make a judgement about value!





Daily Intake
Take 1 capsule daily with a meal. Do not exceed recommended daily dose.
Food supplements should not replace a balanced diet and healthy lifestyle.
Formula
Co-Enzyme Q10 (Ubiquinone)
200mg
Ingredients
Sunflower Seed Oil, Capsule Shell (Modified Starch, Glycerol, Gelling Agent: Carrageenan, Colour: Iron Oxide), Co-Enzyme Q10, Sunflower Lecithin, Glyceryl Monostearate.
Suitable For
This product is suitable for all adults. This product is suitable for vegetarians and vegans.
Cautions/Allergies
This product is free from wheat, yeast, dairy, soya, nuts and shellfish.
This product is free from gluten containing ingredients.
This product is not suitable during pregnancy or breast feeding.
You Could Also Consider These Co Q10 Products
Great Combinations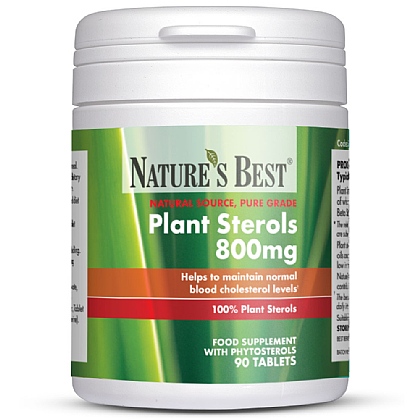 Plant Sterols 800mg
4.8/5 based on

205 customer reviews
100% Free Sterols, One-a-day Source
With 800mg of free plant sterols per tablet and accurately described! Contributes to the maintenance of normal blood cholesterol levels.
£14.95
Add to basket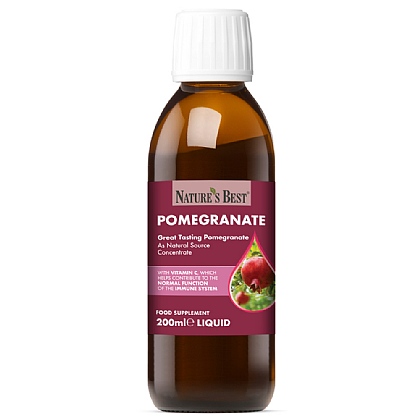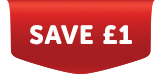 Pomegranate Concentrate with Red Grape
4.7/5 based on

70 customer reviews
Up to 25 X stronger than supermarket juices and great tasting too
A delicious tasting Pomegranate fruit concentrate, up to 25 x stronger than supermarket juices and packed with super-antioxidants. Great for healthy hearts.
£14.95
£13.95
Add to basket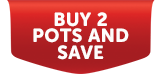 Multi-Max® Advance, Over 50's Multivitamin
4.9/5 based on

483 customer reviews
With B12, Folic Acid, Lutein & 10µg Vitamin D, 90 Tablets, 3 month's supply, 1 a day
The UK's best one-a-day multi for 50+ adults. High levels of B vitamins and D, C and E. With turmeric, green tea and lutein extracts.
From £7.95
View Product
By
Brenda Quilter
, 26 Mar 2020
I tried this product to
help with my BP. The first day I took it I felt really awful and my head was all over the place
I haven''t taken any more l think maybe the dose was too strong for me




Recommend to a friend: Don't know
Thank you for taking the time to leave a review.

I am sorry to hear that you have been feeling unwell. CoQ10 200mg is not known to cause side effects, but it is possible that you are sensitive to a certain ingredient. I have contacted you directly to discuss this further.
Nature's Best Nutrition Advice:
How much has this product helped you?
"This seems to work for me !"
By
Anonymous
, 22 Mar 2020
I've been taking coQ10 for some years now, the reason being that at over 70 I still have a lot of energy. I exercise most days and take long walks and can still keep going all day and rarely flag. So I shall continue to take it.
Recommend to a friend: Yes
How much has this product helped you?
"Another great product form Higher Nature"
By
Maria Demetriou
, 13 Mar 2020
For lack of energy.
Recommend to a friend: Yes
How much has this product helped you?
"Great product and service "
By
Anonymous
, 09 Mar 2020
General health and well-being, energy
Recommend to a friend: Yes
How much has this product helped you?
"Can feel the difference"
By
Anonymous
, 07 Mar 2020
Age
Recommend to a friend: Yes
How much has this product helped you?