Co-Q10 200mg
One of the UK's strongest top quality, natural source CO-Q10
UK's highest strength CoQ10 supplement
Fantastic value compared to the shops
Natural CoQ10, not synthetic (research favours this natural form
One-a-day capsules made in the UK to pharmaceutical GMP standards
This is the UK's strongest CoQ10, and it is quite safe to take at this level, and in terms of cost per gram, this is the best value CoQ10 in our range. It is also less than half the price of CoQ10 sold in the shops.
CoQ10 is often called an 'energy sparkplug' because is closely involved in the metabolic processes that convert glucose into the energy that drives every process in the body. This is why it is so abundant in muscle tissue with heart muscle having the highest concentration of CoQ10.
CoQ10 is often recommended for the elderly, as the body's ability to make its own CoQ10 declines with age, It has also been shown that cholesterol lowering drugs, called statins, reduce Co-Q10 levels in the body, so people taking statins are increasingly recommended to take a Co-Q10 supplement.

Product Information
Daily Intake
Take 1 capsule daily with a meal. Do not exceed recommended daily dose.
Food supplements should not replace a balanced diet and healthy lifestyle.
Formula
Co-Enzyme Q10 (Ubiquinone)
200mg
Ingredients
Sunflower Seed Oil, Capsule Shell (Modified Starch, Glycerol, Gelling Agent: Carrageenan, Colour: Iron Oxide), Co-Enzyme Q10, Sunflower Lecithin, Glyceryl Monostearate.
Suitable for / Cautions
Suitable For
This product is suitable for all adults. This product is suitable for vegetarians and vegans.
Cautions/Allergies
This product is free from wheat, yeast, dairy, soya, nuts and shellfish.
This product is free from gluten containing ingredients.
This product is not suitable during pregnancy or breast feeding.
You Could Also Consider These Co Q10 Products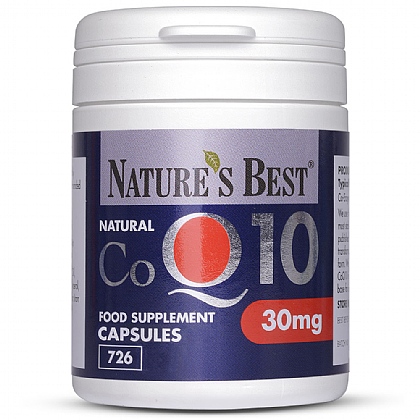 Co Q10 30mg
4.8/5 based on

112 customer reviews
Natural source, gelatin free capsules from just 7p per day
Pure CoQ10 in an oil base for easy absorption. Useful strength for use as an 'insurance policy'. Natural source, as used in clinical studies
£8.50
£6.95
View Product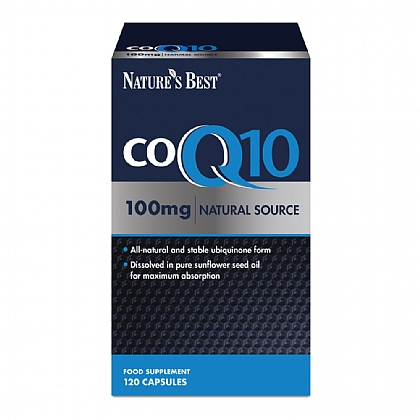 Co Q10 100mg
4.9/5 based on

310 customer reviews
Useful strength for those on statins
High strength. Excellent level for anyone on statins as they deplete CoQ10. Useful level for heart and gum health. In a vegetable oil base
£28
£22
View Product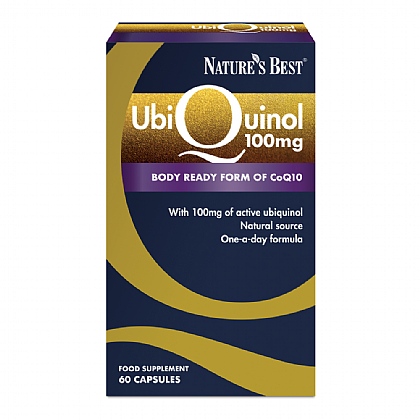 Ubiquinol 100mg
4.9/5 based on

91 customer reviews
Highly absorbable form of CoQ10
Ubiquinol is the 'new' form of CoQ10 which is billed as being an advance on the more widely used ubiquinone form of CoQ10 traditionally used in supplements.
£34.95
£29.95
Add to basket
"Blood pressure?"
By
Sue Lilley
, 14 Jul 2018
My husband and I have used this product for a while.Because it is not cheap we stopped for a few months.We both suffer from slightly raised blood
pressure,after a few weeks both our b.p.s were raised.We went back on this product and both our blood pressures have returned to normal!Not sure if this is a coincidence but will continue to take them.
Recommend to a friend: Yes
How much has this product helped you?
"Useful supplement"
By
Sandra Canham
, 03 Jul 2018
I normally use the 100mg strength, but for some inexplicable reason Natures Best only supply the 30mg (too weak for me) or the 200mg version of CoQ10 encapsulated in modified starch/glycerol. And the 100mg is only available in a GELATIN capsule which for me is not an option. Hence, I am taking this 200mg version at the moment. It is a very good product and I think all older people can benefit from taking it.
Recommend to a friend: Yes
Thank you for your review.

We do value all our customers and try to make as many supplements as possible suitable for vegetarians. However, in some cases we do have to consider the stability of the capsule shell. given the size of the capsules.
Nature's Best Customer service:
How much has this product helped you?
"Much needed "
By
Robert Power
, 26 Jun 2018
I am in my late sixties and taking statin so my body will not be producing the Co Q10 that I need
Recommend to a friend: Yes
How much has this product helped you?
"No improvement."
By
Raymond Powell
, 11 Jun 2018
Sorry to say it, but I have seen no improvement in my energy since I started on Q10. I take 200mg each morning but feel just as tired as before..
Recommend to a friend: Don't know
Thank you for taking the time to leave a review.

CoQ10 200mg should be taken for at least three months before the effects are assessed so I would suggest that you continue to take these capsules for a while longer.
Nature's Best Customer service:
How much has this product helped you?
By
Brian Robinson
, 26 May 2018
Taking st***ns
Recommend to a friend: Yes
How much has this product helped you?