Home

/

Smoky aubergine dip
Smoky aubergine dip



Smoky and savoury, this deliciously creamy aubergine dip is a total crowd-pleaser. A must-try with pita bread, crudites, or salad.

Ingredients
1-2 aubergines
3 tbsp. tahini (we like Meridian Light Tahini)
3 tbsp. extra virgin olive oil
2 garlic cloves, minced
½ tsp. ground cumin
Juice of one lemon
Pinch of salt
To serve
Chopped parsley
A drizzle of extra virgin olive oil

Method
Preheat the oven to 200C (fan setting). Pierce the aubergines in several places with a fork. Cut them in half lengthways and brush with a tablespoon of olive oil.

Place the aubergines on a lined baking tray, cut side down, and roast until tender for around 35-40 minutes. Remove from the oven and set aside for 15 minutes.

Scoop out the flesh and place it into a large mixing bowl. Mash well with a fork.

Add the tahini, minced garlic, lemon juice, remaining olive oil, cumin, and salt, and mix well. Be careful not to over-mash; you want to retain some of the aubergine's delicious texture.

Allow to cool, then season to taste with more lemon juice or salt.

Drizzle over extra virgin olive oil and chopped parsley to serve. Enjoy with pitta bread or crudities.



You Might Also Like
---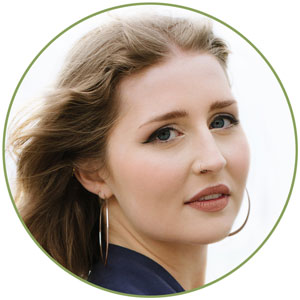 Olivia
Olivia Salter has always been an avid health nut. After graduating from the University of Bristol, she began working for a nutritional consultancy where she discovered her passion for all things wellness-related. There, she executed much of the company's content marketing strategy and found her niche in health writing, publishing articles in Women's Health, Mind Body Green, Thrive and Psychologies.

View More