Cheryl Mason Our Senior Brand Manager
Cheryl has worked for and championed the brand almost since the beginning. Her job is to ensure that Nature's Best products meet the latest scientific research and this means ingredients being the right strength, the right quality and from a reputable source, so that means UK-Made.

She lives in a village near Tunbridge Wells with her husband, two children, two dogs, a cat and four hens. She wholeheartedly believes in the importance of good nutrition, in fact the whole family take supplements, even the pets!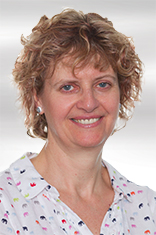 Paul Ferron Our Digital e-Commerce Manager
Paul joined the team in April 2012 and his role is to keep an eye on all matters involving the website and the internet for Nature's Best Nutrition, Nature's Best Pharmacy & Nature's Best Sport. Paul keeps his finger on the digital world so we can continually improve the website for you.
Paul is married with a little girl, and when he is not keeping in touch with the digital world or spending time with his family he can be found watching his football team.

Anita Willis Our Customer Service Manager
Anita heads up the busy and friendly team of staff based in our own UK Call Centre. Her department is responsible for processing literally tens of thousands of orders every year and pride themselves on delivering a first class customer service in a friendly way. They genuinely care about individual customers and their needs, indeed many of our customers are well known to us having been with Nature's Best since the beginning, in 1981.

Anita lives in Tunbridge Wells with her husband and two children.

Keith Willis Our General Manager
Keith oversees the Despatch Department and looks after the product stock levels. His department also arranges the production of Nature's Best products, each of which is made to a very tight specification in UK factories, freshly made to our own formulas.

As anyone with two teenage sons will know, any spare time he has usually involves picking up from sporting venues or parties but Keith still manages to play league cricket on a Saturday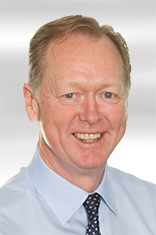 Sally Lott Our New Business Manager
Sally has been with Nature's Best since 1999. She lives on the outskirts of Tunbridge Wells with her husband and two cats. As well as her interest in health, Sally loves gardening, all wildlife and enjoys cooking for friends and family.
Nutrition Science is developing all the time and it's Sally's job to ensure that our range is kept up to date with no compromise on quality or potency. Any suggestions please contact us.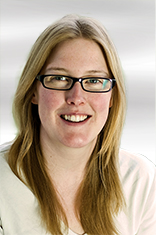 Keri Filtness Our Nutrition Advice Manager
Keri coordinates the Nutrition Advice team, the friendly experts! The team come from various backgrounds in nutritional science and combine to make a unique contribution to the service we can offer. They work one-to-one with customers to make sure that each supplement regime is carefully matched to the individual. During the course of a year they answer literally thousands of customer questions and queries that come in by phone, letter or e-mail. We're very proud of this service and very proud of the team.
Back to top