Although our team has an eclectic mix of characters and personalities, we all firmly believe in the wellness mission of Nature's Best® – the idea that our bodies deserve to be nourished with good nutrition, exercise and emotional wellbeing. And the fact we've been around for so many years, is testament to how passionate we are about delivering the best quality nutritional supplements to our customers.

Cheryl Mason, Senior Brand Manager
From the moment she joined in 1990, Cheryl has come to live and breathe the core values of Nature's Best®. As Senior Brand Manager, she's responsible for bringing much of the Company's vision and beliefs to life through a range of mediums.

Cheryl is at the forefront of our branding and marketing efforts. Not only does she ensure that all communication sings off the same hymn sheet, but she spearheads campaigns that are compelling, creative and customer-focused. In a nutshell, she strives to uphold the integrity and appearance of Nature's Best®. And as a self-professed health buff, we couldn't think of a better person for the job!

Cheryl's herbal hero is our Rosehip 10,000mg. Why? For the sole reason that it's cured her clicking thumb – what a result!

Did you know?
Cheryl is currently learning to swim and can often be caught sneaking off for lunchtime lengths.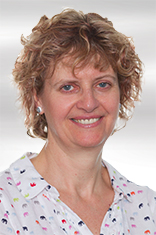 Anita Willis, Customer Service Manager
Anita has been with Nature's Best® from the beginning, when she joined the team in 1986. She has the chief task of heading-up the Customer Service team – the friendly bunch who are responsible for processing tens of thousands of orders every year.

Over the years, Anita has come to uphold and champion much of what Nature's Best® stands for. Not only does she ensure the highest level of customer service is delivered by her team of advisors, but she works tirelessly to communicate our values in all that she does.

Anita is a loyal fan of the Multi-Guard® Balance supplement, claiming it works miracles for her. It's energising, nourishing and stabilising – what more could you want from a multi?

Did you know?
When Anita can steal a moment to herself, she loves curling up with a good psychological thriller.

Keith Willis, Operations Manager
Prior to joining Nature's Best® in 2008, Keith was awarded the Six Sigma Black Belt in management. This, along with his wealth of experience in consulting and accountancy, has enabled him to take the position of Operations Manager in his stride.

Keith oversees much of the Company's daily workings; managing the stock department, supervising the warehouse production, and sourcing the Company's Pharmacy products. He also has the important responsibility of analysing all the data produced, which is used for everything from Marketing to Sales.

As a keen cricket player, Keith's go-to supplement is our MagAsorb® 375mg. Over the years, he's found that taking magnesium significantly improves his hydration levels, which keeps his game on point and prevents fatigue on the pitch.

Did you know?
When Keith isn't roped into being the Nature's Best® taxi man (as he often is!), he enjoys playing league cricket.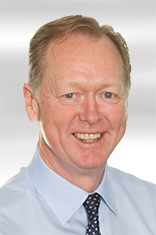 Sally Lott, New Business Manager
Originally a trained massage therapist, Sally has always been passionate about health and wellbeing. She joined Nature's Best® in 1999 and is well-versed in many aspects of the company. Currently, she's serving as New Business Manager, where she brings her enthusiasm for nutrition, strategic thinking, and creative ideas to the forefront of the business.

Sally is often dubbed the 'mastermind' behind product development at Nature's Best®. She's involved in all stages of the creation process; collating the ideas, working with our contract manufacturers, dealing with packaging, and producing the finished product.
Ultimately, she has the important job of overseeing the entire production process – it's a responsibility and a half!

Sally's supplement saviour is our Artichoke 8000mg. She loves its versatile and gentle nature, and is consistently impressed by the compelling data on it.

Did you know?
When Sally isn't obsessing over new product launches, she's preoccupied with all-things Christmassy. She even renowned for wrapping up her entire office every year!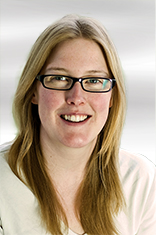 Keri Filtness, Nutrition Advice Manager
With over 17 years in the industry, Keri has become our nutritional advice guru. She has the very important role of coordinating all the nutrition advisors – the friendly bunch of nutritional nerds who provide guidance on any of our products and supplement regimes. Nature's Best® prides itself on delivering this free service, so you can imagine the phone lines get pretty busy on a day-to-day basis. However, with Keri manning the deck, everything always runs smoothly.

Keri's role is fundamental to the whole mechanics of Nature's Best®; she represents nutrition advice in all meetings and conferences, deals with the quality of the department, and works to ensure that everything is as customer-driven as possible.

Keri's product pick is our Fish Oil 1,100mg. Not only does it supercharge her DHA levels, she claims, but it keeps her entire body in working order: from her eyes to her brain!

Did you know?
Keri is an avid Ice Hockey fan and supports the Toronto Maple Leaves.

Back to top