Home

/

What are live cultures?
What are live cultures?



It may surprise you to learn we aren't alone in our bodies. We have a complex and diverse community of trillions of microorganisms – bacteria, viruses, fungi, and other life forms, collectively known as the microbiome – cohabiting alongside us.

Interestingly, the community of bacteria in the lower part of our digestive tract – also known as the gut microbiome – outnumber our human cells. Ultimately, this means we are more bacteria than we are human.5

It can be helpful to think of our gut microbiome as a little pet that lives inside us. We have a symbiotic relationship with this pet. We've evolved together; we depend on each other. If we look after this pet, it will, in turn, look after us. It's a win-win situation: we give this pet a comfortable home, and it will work alongside us.

The gut microbiome supports pretty much all aspects of our physical and emotional health, from digestion and energy production to immune function and mental wellbeing. Maintaining the right balance of good bacteria in our gut is absolutely essential. While our diet and lifestyle play an important role, taking live cultures can really help, too.

Live cultures survive the long journey from the mouth to the gut, where they can then multiply and support the microbiome.

Here, we take a closer look at the benefits of live cultures.

Are live cultures good for you?
Live cultures are made up of good bacteria that help your body work optimally. Ensuring a plentiful intake of live cultures is a useful way to keep your gut microbial community happy, healthy, and balanced.
Benefits of live cultures
Live cultures play a variety of important roles in the body, such as:
Support our digestion and absorption

Support our cardiovascular and metabolic health

Ensure our immune system functions optimally

Balance our immune responses

Protect us against harmful bacteria and other organisms

Help us excrete substances, like hormones and cholesterol

Where do live cultures come from?

You can find live cultures in a range of whole foods and supplements. Many people are quick to assume eating live yoghurt is the only way to increase your beneficial bacteria. But the natural world is teeming with plenty of other high-quality sources.

Aside from dietary changes, many people choose to take live culture supplements to support their overall health and wellbeing. But not all live cultures are created equal; one acidophilus supplement could be very different to another. And so, it's always best to choose a formula that uses well-researched strains. If you're unsure, look for strains with a good amount of clinical trials examining them.

Many live culture strains are also known as 'human strains', meaning they were originally isolated from healthy human digestive tracts and stored in microbiology 'banks', where future generations are cultured in laboratories.

Foods with live cultures

Aside from yoghurt – arguably, the most familiar source of live cultures – you can also find live cultures in a range of fermented foods, like sauerkraut, miso, kefir, kombucha, tempeh, sourdough bread, natto, and lassi.

Live culture yoghurt

Yoghurt has long been known for its live culture properties. Interestingly, it's the live cultures present in milk that help convert it into yoghurt in the first place. Without these good bacteria, you'll be left with spoiled milk teeming with bad bacteria.

However, it's worth mentioning that the live cultures found in yoghurt and supplements differ enormously. Not only do live cultures have a short shelf life, but they're also tremendously fragile. And so, by the time the yoghurt reaches your bowel, it's highly likely the live cultures won't survive the treacherous journey from your mouth to your gut.

Live culture supplements, on the other hand, tend to be encapsulated in sophisticated, moisture-resistant packaging that ensures the bacteria remains active as they traverse down to your digestive tract.

When should I take live cultures?
Ideally, you should take live culture supplements with a glass of water first thing in the morning when the pH of the stomach is at its highest – in other words: when it's not so acidic. Where possible, try to avoid consuming live cultures within half an hour of eating hot food or drink as heat kills the bacteria.

Are live cultures always bacterial?

Generally speaking, live cultures are often bacterial. But you can also find live cultures in beneficial yeasts, such as bakers yeast called Saccharomyces Cerevisiae.
Want to learn more about live cultures? We have a team of dedicated, expert Nutrition Advisors, who are very happy to provide free, confidential advice on any of our products. You can reach them by clicking here.


References:
Valdes, A., Walter, J., Segal, E., & Spector, T. (2018). Role of the gut microbiota in nutrition and health. BMJ, k2179.
Disclaimer: The information presented by Nature's Best is for informational purposes only. It is based on scientific studies (human, animal, or in vitro), clinical experience, or traditional usage as cited in each article. The results reported may not necessarily occur in all individuals. Self-treatment is not recommended for life-threatening conditions that require medical treatment under a doctor's care. For many of the conditions discussed, treatment with prescription or over the counter medication is also available. Consult your doctor, practitioner, and/or pharmacist for any health problem and before using any supplements or before making any changes in prescribed medications.
You Might Also Like
---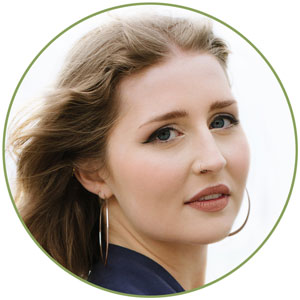 Olivia
Olivia Salter has always been an avid health nut. After graduating from the University of Bristol, she began working for a nutritional consultancy where she discovered her passion for all things wellness-related. There, she executed much of the company's content marketing strategy and found her niche in health writing, publishing articles in Women's Health, Mind Body Green, Thrive and Psychologies.

View More