Something magical happens when you combine nutty, rich tahini with decadent chocolate. Fudgy and delicious, these tahini-infused treats are anything but your one-note brownie. Enjoy with a cuppa, a scoop of ice cream, or whenever you want to satisfy your sweet tooth.

Ingredients
300g brown sugar
5 ½ tbsp. cacao powder (we like Raw Chocolate Cacao Powder)
200g spelt flour
7 tbsp. coconut oil (we like Biona Coconut Oil 400g Organic)
4 heaped tbsp. of tahini (we like Meridian Light Tahini)
200ml oat milk
1 tsp. baking powder
1 tsp. bicarbonate of soda
Pinch of sea salt
A sprinkling of sesame seeds

Method
Preheat the oven to 180C (fan setting) and line a deep baking tray.

Combine the brown sugar, cacao powder, spelt flour, baking powder, bicarbonate of soda, and salt in a large mixing bowl, ensuring there are no lumps.

Melt the coconut oil in a saucepan over low heat. Once melted, take off the heat. Add the oat milk and tahini and mix well.

Add the wet ingredients to the dry and combine thoroughly. Pour the mixture into the lined tray and bake for 30-35 minutes until cooked through but still fudgy and delicious in the middle.

Leave to cool before cutting into brownies. For extra indulgence, drizzle tahini and sesame seeds on top.



You Might Also Like
---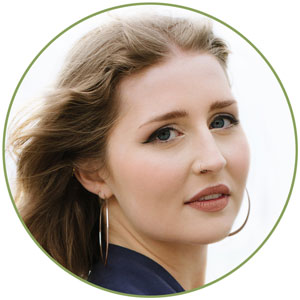 Olivia
Olivia Salter has always been an avid health nut. After graduating from the University of Bristol, she began working for a nutritional consultancy where she discovered her passion for all things wellness-related. There, she executed much of the company's content marketing strategy and found her niche in health writing, publishing articles in Women's Health, Mind Body Green, Thrive and Psychologies.

View More