Breakfast just got easier, healthier, and tastier with these delicious, fuss-free overnight oats. Bonus: they're customisable! Top with your favourite fruit and nut butter for extra nutrition, indulgence, and flavour.

Ingredients (serves 1)
120g porridge oats
375ml plant-based milk (we like oat milk)
2 tbsp. agave (we like Biona Agave Light Syrup Squeezy)
1 tbsp. flaxseed (we like Linwoods Flaxseed With Probiotic & Vitamin D)
Pinch of sea salt

To serve
A drizzle of peanut butter (we like Meridian Organic Crunchy Peanut Butter 100% Nuts)
A sprinkle of cacao nibs (we like Raw Chocolate Cacao Nibs)
Banana, sliced
Berries

Method
Combine the milk, oats, flaxseeds, chia seeds, agave, and salt in a large mixing bowl and stir well.

Cover and place in the fridge to thicken overnight.

In the morning, decant into a breakfast bowl and a drizzle over peanut butter, berries, banana, and cacao nibs.



You Might Also Like
---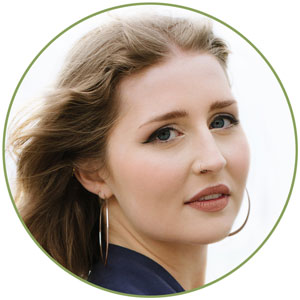 Olivia
Olivia Salter has always been an avid health nut. After graduating from the University of Bristol, she began working for a nutritional consultancy where she discovered her passion for all things wellness-related. There, she executed much of the company's content marketing strategy and found her niche in health writing, publishing articles in Women's Health, Mind Body Green, Thrive and Psychologies.

View More