Home

/

New Year Supplement Suggestions
New year supplement suggestions


During the winter months, it's often harder to keep fit and healthy, as increased stress is placed on the immune system. The circulation of the common cold and flu is prevalent in wintertime, so it's important to take extra care of our bodies and give ourselves that extra boost. Specific supplements can be taken to boost immunity and achieve the optimum level of nutritional and vitamin intake.

What supplements should people consider taking during the winter and why?
Vitamin D3

Playing an important role in bone, teeth, and muscle function, as well as immunity, vitamin D3 is one of the most important nutrients for good health. It's no surprise, then, that low vitamin D levels are increasingly implicated in many health conditions.

Though present in a number of foods, the best way to synthesize vitamin D3 is through direct sun exposure. That's why getting enough vitamin D3 is infinitely harder in autumn and winter when the days are shorter and colder. As such, The Department of Health recommends that all adults should consider taking a daily vitamin D3 supplement between October and early March to safeguard their levels.

B-vitamin complex

The family of B vitamins – niacin, vitamin B6, biotin, folic acid and vitamin B12 –contribute to the normal function of the immune system, making them a winter favourite. Added bonus: many of the B vitamins are central to normal energy metabolism and reduce tiredness and fatigue, giving you an extra spring in your step during hibernation season.

Vitamin C

When you think of winter immunity, you often think of vitamin C – and for good reason. A tremendously powerful antioxidant, vitamin C is widely known for contributing to the normal function of the immune system. Vitamin C is an essential vitamin. This means your body can't produce it; you need to obtain it from your diet.

Zinc

Involved in hundreds of processes in the body, zinc is an important part of any winter health arsenal. Crucially, zinc contributes to the normal function of the immune system. Besides this, zinc also supports normal skin function, which is a physical barrier against infection.


St John's Wort

With shorter daylight hours and less mood-boosting sun in winter, it's not uncommon to experience a seasonal dip in your mood. St John's Wort is a traditional herbal medicinal product used to relieve the symptoms of slightly low mood and mild anxiety, so may be a helpful additional supplement for winter.

What are the supplements people should look to take for general health?
Multivitamin
Modern farming methods, special dietary requirements, increased levels of stress and burnout – these are just some of the reasons why you may struggle to hit each nutritional note every day. Delivering a comprehensive spread of vitamins, minerals, and herbs, multivitamins are a helpful and convenient way to plug those small but important nutritional gaps in your diet. Think of it as the bedrock of any balanced supplement regime.
Vitamin D3/Vegan Vitamin D3

Operating as more of a hormone than a vitamin in the body, vitamin D3 is often heralded as the 'sunshine nutrient' (and not just because it can be synthesized by sunlight). This powerful nutrient contributes to the maintenance of normal bones, teeth, muscle function, and immunity.

Since vitamin D3 formulas typically contain gelatine, they're unsuitable for vegetarians and vegans. However, you can find plant-based vitamin D3 alternatives made from lichen.

Magnesium

Magnesium requires special attention as it's thought to be one of the most common nutritional deficiencies. This mineral marvel contributes to a reduction of tiredness and fatigue, normal energy-yielding metabolism, normal psychological function, and the normal functioning of the nervous system. Oh, and it also contributes to the maintenance of normal bones, teeth, and muscle function. It's a multitasking sensation.

Omega 3/Vegan Omega 3

Found in oily fish, the long-chain omega 3 fatty acids, EPA (eicosapentaenoic acid) and DHA (docosahexaenoic acid) are essential to good overall health. DHA contributes to the maintenance of normal vision* and brain function.* Both DHA and EPA contribute to the normal function of the heart** and the maintenance of normal blood pressure.***

If you're on a plant-based diet, you may wish to supplement with a vegan alternative made from microalgae, which derives from the same source oily fish get their omega 3 and delivers a considerable amount of DHA.*

* A beneficial effect is obtained with a daily intake of 250mg of DHA
** A beneficial effect is obtained with a daily intake of 250mg of DHA and EPA
*** A beneficial effect is obtained with a daily intake of 3 grams of DHA and EPA

Acidophilus live cultures

An increase in research now suggests the gut is an extraordinary interface between the inside and the outside world, affecting mood, immunity, and sleep, to name but a few. Acidophilus live cultures are teeming with good bacteria that help keep your gut happy and the rest of your body working optimally.

What supplements should people avoid?

While it's true that supplements hold the power to support all areas of health, certain formulas can do more harm than good for some people.

If you take blood-thinning medication, like Warfarin, you should avoid all nutritional formulas containing vitamin K2. Since vitamin K2 contributes to normal blood clotting, it's known to decrease the effects of blood-thinning medication.

Postmenopausal women should be cautious about taking extra supplemental iron. As a woman's menstrual cycle ceases, her need for iron decreases since she's not losing iron-containing blood each month. In post-menopause, a woman's daily iron intake drops from 14.8mg to 8.7mg.

Finally, if you have any thyroid issues, you should steer clear of iodine in both single supplements and multivitamin formulas as it may worsen your condition.

What are the first steps you should take when considering taking supplements?

The first thing to remember is that nutritional supplements aren't meant to be a surrogate for healthy eating habits; they merely act as an insurance policy to plug any nutritional gaps you encounter each day. Think of them as a helpful buffer to cover shortfalls.

Likewise, it's important to ensure your supplement regime is nutritional balanced. You want to avoid taking too much of any one nutrient, such as iron, which can be toxic if consumed at high levels. Most reputable nutritional supplement companies should be able to advise you on how to fine-tune your programme.

Before you start a supplement regime, we highly recommend checking if any of your medication has contraindications with your chosen nutritional formulas. Some herbal supplements are known to interact with heart medication, for instance. If you're unsure, have a chat with your GP.

It may also be an idea to get your vitamin levels checked by your GP before starting a new supplement regime. Your doctor can assess your vitamin B12, iron, and vitamin D3, to name but a few.

And finally, always take your supplements according to their label. Some formulas, for example, require multiple tablets daily or need to be taken on an empty stomach.


Related Posts


Disclaimer: The information presented by Nature's Best is for informational purposes only. It is based on scientific studies (human, animal, or in vitro), clinical experience, or traditional usage as cited in each article. The results reported may not necessarily occur in all individuals. Self-treatment is not recommended for life-threatening conditions that require medical treatment under a doctor's care. For many of the conditions discussed, treatment with prescription or over the counter medication is also available. Consult your doctor, practitioner, and/or pharmacist for any health problem and before using any supplements or before making any changes in prescribed medications.
---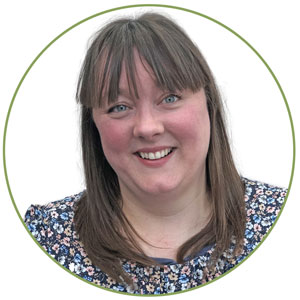 Keri
Keri Filtness has worked in the Nutrition Industry for 19 years. She is regularly called upon for her professional comments on health and nutrition related news. Her opinions have been featured by BBC3, Prima, Vitality, The Mirror, Woman's Own and Cycling Weekly, amongst others. She has also worked one to one with journalists, analysing their diets and health concerns and recommending changes and additions, where appropriate.