Ask any dermatologist and they will tell you that vitamin C is legendary in the skincare world. Packed with antioxidants, vitamin C lines bathroom vanities for good reason: it really works. Here we take a closer look at why you should add vitamin C to your skincare regime.

What does vitamin C do for your skin?

Vitamin C is best known as being a powerful antioxidant. And as an antioxidant, it protects skin cells from harmful free radicals, triggered by UV exposure, pollution, and cigarette smoke. These environmental aggressors are known to accelerate the ageing process.

But vitamin C's skin-loving qualities aren't limited to its antioxidant status. Vitamin C also contributes to normal collagen formation for the normal function of skin. Collagen is the most abundant protein in the body. From the age of 25, your collagen production starts to deplete, resulting in fine lines and wrinkles. So, in supporting the production of collagen, vitamin C may help prevent premature skin ageing.

Take a closer look at what vitamin C does in the body here.

Is vitamin C good for skin health?
In short: yes. Aside from its antioxidant properties and key role in collagen production, you can also find highly concentrated levels of vitamin C in the outermost layer of the skin (epidermis) and the inner layer of the skin (dermis), so it's no surprise vitamin C is often recommended for skin health.
How does vitamin C help skin collagen?
Collagen synthesis can't occur without the presence of vitamin C. Vitamin C is a critical cofactor for the two enzymes that are needed for collagen synthesis: lysyl hydroxylase, which provides the structural strength, and prolyl hydroxylase, which stabilises the collagen molecule.
Interestingly, impaired collagen synthesis is responsible for many of the symptoms of low vitamin C levels.
How much vitamin C do you need for good skin health per day?
As a general rule, eating a varied diet with lots of colourful, vitamin C-rich fruits and veggies will work wonders for your skin. But we recognise that no diet is perfect. And, sometimes, you encounter nutritional gaps. As such, taking a daily vitamin C supplement of 500mg-1000mg can be a helpful and convenient insurance policy.
What does vitamin C serum do?
Commonly referred to as ascorbic acid by beauty buffs, topical vitamin C serum is widely touted to be one of the best anti-ageing agents in the skincare game. Like dietary vitamin C, topical vitamin C protects skin by offsetting daily aggressors, like pollution and UV exposure that would otherwise contribute to ageing and skin changes.
A quality vitamin C serum will help hydrate and brighten, reduce hyperpigmentation, and give skin a much-coveted healthy glow. (No wonder dermatologists wax lyrical about it.)
As with any skincare product, consistency is key if you want to see results. Some people choose to use a vitamin C serum on freshly cleansed skin first thing in the morning to capitalise on its UV-protectant properties. Others, however, find vitamin C works better as a serum at night.
Not all forms of vitamin C can penetrate through the skin. To adequately support your complexion, vitamin C needs to be broken down into pure ascorbic acid, which has consistently been shown to be the most successful at passing through the skin barrier.
It's also worth mentioning that vitamin C's efficacy increases when combined with other powerful, skin-loving antioxidants, such as vitamin E. Together, they offer a double whammy of protection against free radicals.
Want to find out more about using
vitamin C for skin
? Please reach out to one of our expert Nutrition Advisors, who are always happy to offer free, confidential advice. Simply click the chat button located at the bottom right-hand of our website.
You Might Also Like
---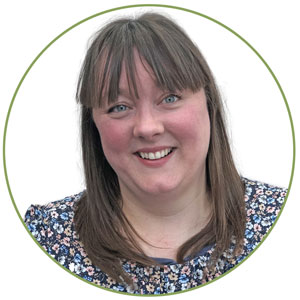 Keri
Keri Filtness has worked in the Nutrition Industry for 19 years. She is regularly called upon for her professional comments on health and nutrition related news. Her opinions have been featured by BBC3, Prima, Vitality, The Mirror, Woman's Own and Cycling Weekly, amongst others. She has also worked one to one with journalists, analysing their diets and health concerns and recommending changes and additions, where appropriate.

View More