Some vitamins are best taken in the morning to support energy metabolism, while others can be consumed at other points in the day, as long as it's with food to aid absorption.

Firstly, let's take a look at how often you should take your vitamins.

How often should I take vitamins?

There are many reasons people choose to take additional vitamins: modern-day farming methods of processing and refining food, soil nutrient depletion, toxin exposure, pollution, increased levels of stress and burnout – all of which run nutritional reserves dry.

But the quality of your vitamins isn't the only important consideration when investing in new products; you also need to think about when and how you take your supplements.

Here, we take a look at how often you should take vitamins.

Read the directions

A great place to start is by reading the directions on the product label. The daily intake always depends on the nutritional formula. Many products require just one capsule/tablet a day, while others – most often, multivitamins – have a greater daily intake, sometimes of up to three tablets daily.

Regularity is key

The most important aspect of any supplement regime is making it just that – a regime. If you don't take your vitamins regularly, they won't work.

The best way to form a new habit is by tagging it onto an old one. That's why many people find it easier and more convenient to take all of their vitamins at breakfast, which is already an established habit. You may wish to leave your supplements by your breakfast items – perhaps even in a pillbox – as a visual prompt.

Ultimately, you have to find a time that works for you and complements your lifestyle.

Morning or evening?

Some vitamins are best consumed in the morning to aid energy production and not interfere with sleep, such as the B vitamins. Others, however, can be taken at other iterations in the day, as long as it's with food to support absorption.

You can find out more about the best time of day to take vitamins here.

Check-in after 3 months

For most supplement formulas, you need to wait for at least three months before you can assess their effects. If, after this time, you haven't noticed an improvement, you may wish to rethink your product choice. You can always have a chat with one of our expert Nutrition Advisors to discuss ways to move forward.

What's the best way to take vitamins and supplements?
What should I take with my vitamins?

When it comes to supplements, investing in high-quality formulas isn't the only consideration. You also need to pay attention to how you take them – or, more specifically, what food or drink you consume alongside them. Making a conscious effort to do this will ensure you facilitate absorption and get the most out of your vitamins.

Here, we take a closer look at how best to take your vitamins.

What vitamins are water soluble?

Water-soluble vitamins dissolve in water, meaning you don't need to take them with food to support their absorption. Some people choose to take them as soon as they wake up or just before bed.

There are nine water-soluble vitamins – vitamin C along with the eight B vitamins, including B1 (thiamine), B2 (riboflavin), B3 (niacin), B5 (pantothenic acid), B6 (pyridoxine), B7 (biotin), B9 (folate) and B12 (cobalamin).

Is vitamin B water soluble?
You can take individual B vitamins or a B vitamin complex with or without food. Owing to their role in energy-yielding metabolism, it's best to take B vitamins in the morning with breakfast. Indeed, there's some evidence to suggest supplementing with B vitamins in the afternoon may affect your sleep. 1

Is vitamin C water soluble?

You can supplement with vitamin C at any time of the day – morning or evening – with or without food. However, taking vitamin C with a meal is believed to reduce the possibility of tummy upsets caused by its high acidity content.

What are fat soluble vitamins?

Unlike water-soluble vitamins, fat-soluble vitamins – vitamin A, vitamin D3, vitamin E, and vitamin K2 – need a source of fat to support absorption. As such, you need to take them with a fat-containing meal or snack. And by fat, we mean the health unsaturated kind, not the saturated kind found in fast-food, pastries and chocolate.

The best time of day to supplement with fat-soluble vitamins depends on when you're most likely to eat a high-fat meal. You may want to take them after breakfast, lunch or dinner – whatever works for you and your eating patterns.

Vitamin A

For optimal absorption, you should take vitamin A with high-fat-containing foods, such as avocado, olive oil, flaxseed, or a glass of milk.

Vitamin D3

Like vitamin A, it's important to take vitamin D3 with a source of fat. Although you can supplement with vitamin D3 at any time of the day, some people find it interferes with their sleep if taken too late. We recommend choosing a vitamin D product that is suspended in sunflower seed oil to aid absorption.

Vitamin E

It's generally advised to take vitamin E supplements with a fat-containing meal to support absorption.

Vitamin K2

You can take vitamin K2 at any time of the day, as long as it's with a meal or snack that contains some fat.

Healthy high-fat containing foods

Here are some of the healthiest high-fat foods that help support the absorption of fat-soluble vitamins.
Oily fish

Avocado

Olive oil

Nuts and seeds

A glass of milk

Multivitamins

Multivitamins are known to deliver a comprehensive range of vitamins and minerals, which is why many people prefer them to single-nutrient supplements. Since multivitamins typically contain both fat-soluble and water-soluble vitamins, nutritionists generally recommend taking them with a meal.

Multivitamins also tend to provide nutrients involved in energy production, such as the B vitamins, iron and magnesium. As such, you may want to take your multi with breakfast or lunch, so as not to affect your sleep.

If you're supplementing with two or more pills daily, it's an idea to split your dose to ensure your body absorbs all the nutrients optimally – taking one or two pills with breakfast and the other at lunch, for instance.

The most important thing to remember when supplementing with vitamins is making them a regular part of your daily routine. If you don't take them consistently, they won't work. Many people find it's easier to take all of their vitamins at breakfast. Ultimately, you have to find a time that's convenient for you.

If you have any further questions concerning supplementing with vitamins, please reach out to one of our expert Nutrition Advisors, who are always happy to offer free, confidential advice. Simply click the chat button located at the bottom right-hand of our website or click here.

References
Aspy, D., Madden, N., & Delfabbro, P. (2018). Effects of Vitamin B6 (Pyridoxine) and a B Complex Preparation on Dreaming and Sleep. Perceptual And Motor Skills, 003151251877032.
Related Posts


Disclaimer: The information presented by Nature's Best is for informational purposes only. It is based on scientific studies (human, animal, or in vitro), clinical experience, or traditional usage as cited in each article. The results reported may not necessarily occur in all individuals. Self-treatment is not recommended for life-threatening conditions that require medical treatment under a doctor's care. For many of the conditions discussed, treatment with prescription or over the counter medication is also available. Consult your doctor, practitioner, and/or pharmacist for any health problem and before using any supplements or before making any changes in prescribed medications.
---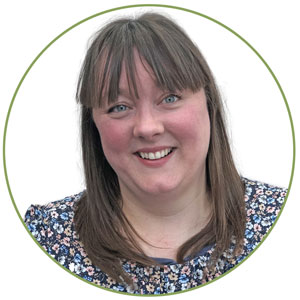 Keri
Keri Filtness has worked in the Nutrition Industry for 19 years. She is regularly called upon for her professional comments on health and nutrition related news. Her opinions have been featured by BBC3, Prima, Vitality, The Mirror, Woman's Own and Cycling Weekly, amongst others. She has also worked one to one with journalists, analysing their diets and health concerns and recommending changes and additions, where appropriate.