As we get older, we can find it more and more difficult to keep up the activities and healthy living practices we followed when we were younger. Sometimes it can feel as though our bodies are against us, with conditions like arthritis and hormonal changes impacting our day-to-day lives. It's not all bad news however, as having more free time in later life can be the ideal opportunity to learn a new skill, or take up a new sport. To give you a helping hand, we'll break down a few simple steps you can take to stay fit and healthy as you age.

Keep your energy levels in check

Why energy levels decrease as you age
One reason why you may have stopped exercising as regularly might be due to a decrease in your energy levels. Many people claim that they have less energy as they get older, and there is a school of thought that supports this. The theory is that the ability of our cells to produce energy declines over time, and this is what causes ageing. It's also possible that our reduction in energy levels is due to poorer absorption of nutrients from food as we age, which would make sense as energy is extracted from the food we eat.

How to boost your energy levels
We might not be spring chickens anymore, but we do want to maintain energy levels for as long as we can. Co-Enzyme Q10 is an essential nutrient some of the key ageing factors related to energy levels — increasing metabolism, building muscle and destroying toxins. Co-Enzyme Q10 or CoQ10 is closely involved in metabolic processes that convert glucose into the energy that drives every process in the body. It is most abundant in muscle tissue with heart muscle having the highest concentration of CoQ10. Increasing your CoQ10 intake through supplementation is often recommended by nutritionists to people over fifty as the body's ability to produce CoQ10 naturally declines with age.
Tailor your nutrition to later life
Healthy ageing starts with nutrition, using the eat-well plate as a platform to build on it a good place to start. The focus here is on a balanced diet of colourful fruit and vegetables with wholefoods, oily fish, nuts and seeds. Incorporating specific nutrients to this foundation can be key in leading you into ageing well. Moderation and variety are the best advice with the 80/20 rule applied. After all, a little bit of what you fancy does you good.

Protein and ageing
Where there's protein there's power. We all need an adequate intake of dietary protein; however, research shows it is especially important for people over the age of 60.

With ageing comes a greater risk of muscle and bone loss, a risk that increases with insufficient protein intake. A lack of protein in the diet may lead to a condition in older individuals called sarcopenia, which causes loss of muscle mass, strength and function. This macronutrient is essential for growth, function and repair, and adult women should aim to have approximately 45g of protein and adult men around 55g every day. Some excellent sources of protein include eggs, almonds, chicken breast, cottage cheese and non-fat Greek yoghurt. Learn more about protein and its benefits for bone health here.

Antioxidants and ageing
Antioxidants play an integral role in combating the effects of free radicals which cause oxidative stress, one of the theories behind the ageing process. Give your health a helping hand by getting adequate amounts of these helpful heroes in the form of green tea, brightly coloured fruit and vegetables and even good quality dark chocolate counts! Top tip 101, fill up on fluids! Don't neglect hydration as you'll see your skin and mental performance suffer as a result. 6-8 glasses a day are the recommended amount for optimum hydration.

Dietary suggestions for later life
Ageing is linked to many changes, one of which is less stomach acid. An important role in digestion, stomach acid helps to absorb nutrients, such as calcium, magnesium, iron and vitamin B12. Reduced stomach acid can, therefore, lead to nutrient deficiencies and less energy.

Keep your nutritional needs topped up as you enter this new chapter of life by incorporating some age-busting foods such as oily fish, leafy green vegetables and whole foods, brown rice, wholegrain bread to your daily regime. Post-menopausal women may consider consuming more foods that contain phytoestrogens, naturally occurring substances found in plants that act similarly to hormones such as soya, sage, linseeds and cinnamon for example. As a rule of thumb, keep in mind these top nutritional tips:
Fruit & vegetables: at least 5 portions every day. This group should make up just over a third of the food you eat each day.

Starchy carbohydrates: bread, pasta and rice, for example, should make up just over a third of the food we eat.

Dairy & alternatives: opt for lower fat, low-sugar options.

Proteins: beans, fish, eggs and meat. Aim for 2-3 portions of fish per week.

Oils & spreads: choose unsaturated oils such as rapeseed, olive or sunflower oils.

Stay active
Keeping moving and having fun are key to ageing well — but combining the two is even better. There is much emphasis on maintaining a healthy weight as we age. Being overweight comes with a host of health complications. Physical activity not only keeps you trim, mobile and flexible, but it also benefits your brain and heart health, and it also has a profound effect on your mental wellbeing. With a number of activities to choose from, this is an ideal opportunity to pick up a new skill: try line dancing, aqua fit, Zumba, spinning yoga or yoga. Anything that gets you moving will restore your energy levels and benefit your body and mind.

Ageing doesn't mean you need to slow things down. Keeping track of your energy levels, diet and exercise can all help to keep you doing the things you love for longer! To discover even more articles on a range of common health conditions, feel free to visit our health library or have a further look around our blog.

Related Posts
---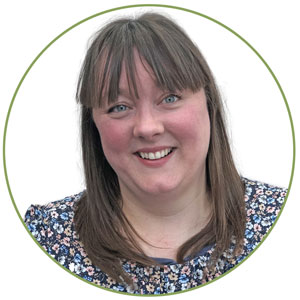 Keri
Keri Filtness has worked in the Nutrition Industry for 19 years. She is regularly called upon for her professional comments on health and nutrition related news. Her opinions have been featured by BBC3, Prima, Vitality, The Mirror, Woman's Own and Cycling Weekly, amongst others. She has also worked one to one with journalists, analysing their diets and health concerns and recommending changes and additions, where appropriate.

View More