Home

/

How to reduce PMS symptoms naturally through your diet
How to reduce PMS symptoms naturally through your diet


It's time to welcome back an old friend that many women are well-acquainted with: premenstrual syndrome (PMS), otherwise known as 'that time of the month'. Although many women find this season of their menstrual cycle challenging, eating well all month long and packing in plenty of hormone-balancing foods is one of the best ways to support your overall wellbeing when PMS strikes.

What causes PMS?

It might surprise you to learn the exact cause of PMS largely remains a mystery, despite most women experiencing PMS symptoms at some point in their life (1). The current theory suggests that an imbalance between oestrogen and progesterone during the luteal phase can lead to a drop in the neurotransmitter, serotonin, and cause PMS (2).

What are the symptoms of PMS?

PMS is a collection of physical and psychological symptoms that happen in the two weeks before your period and largely disappear once you start menstruating. It's not uncommon to experience mood swings, fatigue, anxiety, irritability, bloating, abdominal cramping, headaches, and breast tenderness.

For some women, PMS can be the most turbulent time in their cycle where they feel at the mercy of their hormones; for others, it won't bother them much at all. PMS symptoms can also vary from cycle to cycle since no one cycle is textbook.

How to reduce PMS naturally
There's increasing evidence to suggest your diet may contribute to PMS or exacerbate symptoms.

What nutrients support PMS?
Magnesium

The unsung hero of the mineral world, enter magnesium. Low levels of magnesium, a mineral known for its role in normal psychological function, have been linked to more severe menstrual cramps (3). In another study, researchers reported magnesium may support the reduction of the emotional changes associated with PMS, including mild anxiety and tiredness (4).

Eat this: Whole grains, beans, nuts, and dark leafy green vegetables

B vitamins

The B vitamins are a clever family of vitamins. They play an important role in the day-to-day functioning of the body, supporting cell metabolism, cognition, and energy production. Some of the B vitamins are involved in the metabolism of neurotransmitters, like mood-regulating serotonin, which may reduce symptoms associated with PMS.

In a study published in The American Journal of Clinical Nutrition, researchers reported higher dietary intakes of riboflavin and thiamine were associated with a lower incidence of PMS (5).

Eat this: Whole grains, eggs, seeds, nuts, and organic meat

Vitamin B6

Although it's worth thinking about your overall B vitamin intake, vitamin B6 is a particularly helpful ally for PMS since it supports hormonal regulation. One study found vitamin B6 supported the reduction of many PMS symptoms, including food cravings, anxiety, low mood, and water retention (6).

Eat this: Chickpeas, potatoes, tuna, dark leafy greens, and bananas

Calcium and vitamin D3

Calcium and vitamin D3 often come as a nutritional power duo since vitamin D3 helps drive calcium into your bloodstream. Some studies suggest women with higher dietary intakes of calcium and vitamin D3 are less likely to experience PMS (7).

Eat this: Milk and dairy products

Iron

Iron is another important mineral for your PMS arsenal. According to a study in the American Journal of Epidemiology that followed 3,000 women for 10 years, researchers found women who consumed more than 20mg of iron daily were 30-40 per cent less likely to experience severe PMS (8).

Eat this: Kidney beans, nuts, dried apricots, and grass-fed beef

Chromium

Cravings – especially for sweet treats – are often a tell-tale sign that your period is due. Chromium levels drop in the weeks leading up to menstruation. And since chromium is involved in maintaining normal blood glucose levels, this may explain why chocolate cravings can feel like a life-or-death situation. Ensuring a plentiful intake of chromium may help balance energy reserves and reduce cravings at this time.

Eat this: Broccoli, potatoes, whole grains, and seafood

What foods make PMS worse?
Caffeine

It's easy to think a cup of coffee is the answer to that PMS-related fatigue. But don't boil the kettle just yet! Studies have found that caffeine increases the prevalence and severity of PMS (9).

Try this instead: Start the day with herbal tea, chicory 'coffee', or hot water with sliced lemon

Salty foods

Bloating is a common PMS complaint. But salty foods can make bloating and water retention in the body worse. If you want to avoid exacerbating your symptoms, then you may wish to consider cutting back on sodium-rich foods, especially in the few weeks before your period.

Try this instead: Flavour food with garlic, lemon, dill, ground black pepper, or nutritional yeast

Refined sugar

Sugar cravings and PMS go together like peas and carrots. Sadly, however, processed treats are loaded with refined sugar, which can lead to inflammation in the body and make PMS symptoms worse. A sugar 'high' can also lead to the famous sugar 'crash', leaving you feeling more fatigued and irritable.

Try this instead: Sweeten food with dates, maple syrup, or fruit purees

Alcohol

Alcohol dehydrates your body and leads to water retention, which, for many women, is already on the cards with PMS. Drinking alcohol can also affect your blood sugar levels and potentially exacerbate mood swings. Oh, and perhaps worst of all, experiencing the double-whammy of PMS and a hangover is far from ideal.

Try this instead: Alternate alcoholic drinks with glasses of water, or choose alcoholic-free beverages altogether

Next steps

Although PMS is a fact of life for many women, there are still plenty of ways to ensure the arrival of Aunt Flo is a little easier – and making changes to your diet is one of the best tools you have access to.

You can find generous levels of all of the nutrients mentioned above in Premtis, our specialist multivitamin for menstruating women.

FREE expert nutrition advice

Our dedicated Nutrition Advice department is a major reason for our success. Our Nutrition Advisors have a wealth of experience between them. They talk to thousands of customers every year, helping them make the right choice from our extensive product offerings. No matter how small your query, they're happy to help. So, if you're still unsure what to select, please do reach out via email, phone, or Live Chat.

Call: 01892 552 175
Email: nutrition@naturesbest.co.uk
Write: Nature's Best Ltd. Century Place, Tunbridge Wells, Kent, TN2 3BE

Want to find out more?

You can also read more of our resources on women's health here.

References
About PMS. NAPS – National Association for Premenstrual Syndromes. (2022). Available online: https://www.pms.org.uk/about-pms/

Health, M. (2022). PMS & PMDD. Available online:

Posaci C. et al., Plasma copper, zinc and magnesium levels in patients with premenstrual tension syndrome. Acta Obstet Gynecol Scand. 1994;73(6): 452-5.

Quaranta S. et al., Pilot study of the efficacy and safety of a modified-release magnesium 250 mg tablet (Sincromag) for the treatment of premenstrual syndrome. Clin Drug Investig. 2007;27(1): 51-8.

Chocano-Bedoya PO. et al., Dietary B vitamin intake and incident premenstrual syndrome. Am J Clin Nutr. 2011;93(15):1080-1086.

Bertone-Johnson ER. et al., Calcium and vitamin D intake and risk of incident premenstrual syndrome. Arch Intern Med. 2005;165(11):1246-1252.

Ebrahimi E. et al., Effects of magnesium and vitamin b6 on the severity of premenstrual syndrome symptoms. J Caring Sci. 2012;22;1(4):183-9.

Patricia O. et al., Intake of Selected Minerals and Risk of Premenstrual Syndrome. American Journal of Epidemiology. 2005;177 (10): 1118–1127.

Rossignol AM. et al., Caffeine-containing beverages and premenstrual syndrome in young women. Am J Public Health. 1985;75(11):1335-7.


Related Posts


Disclaimer: The information presented by Nature's Best is for informational purposes only. It is based on scientific studies (human, animal, or in vitro), clinical experience, or traditional usage as cited in each article. The results reported may not necessarily occur in all individuals. Self-treatment is not recommended for life-threatening conditions that require medical treatment under a doctor's care. For many of the conditions discussed, treatment with prescription or over the counter medication is also available. Consult your doctor, practitioner, and/or pharmacist for any health problem and before using any supplements or before making any changes in prescribed medications.
---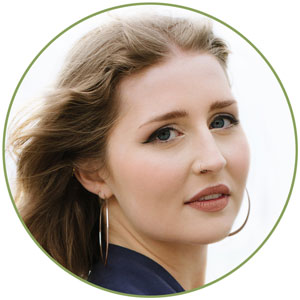 Olivia
Olivia Salter has always been an avid health nut. After graduating from the University of Bristol, she began working for a nutritional consultancy where she discovered her passion for all things wellness-related. There, she executed much of the company's content marketing strategy and found her niche in health writing, publishing articles in Women's Health, Mind Body Green, Thrive and Psychologies.