Mega Mineral Complex
Highest strength multi mineral complex
Maximum strength calcium and magnesium
Unbeatable combination of trace minerals
Relevant levels of iron at 14mg
Plenty of selenium, chromium, zinc & iodine
Mega Mineral Complex contains a useful combination of all the most important minerals including relevant amounts of the two mega minerals, calcium and magnesium, that are so often included in supplements at just token levels. Mega Mineral Complex is therefore in a class of its own in terms of the minerals when compared to other mineral multis available in shops. In fact this product provides more calcium and magnesium than most bone health formulas.
This product can be taken on its own or with Megavit
®
our high potency vitamin formula, to create a high potency supplement regime. A good alternative to this combination is our high potency formula Multi-Max
®
Complete as this product contains a fantastic spread of all the key nutrients in a 2-a-day formula for just 30p a day.
Product Information
Daily Intake
Take 2 tablets daily with a meal. Take only as directed. Do not exceed recommended daily dose.
Food supplements should not replace a balanced diet and healthy lifestyle.
Formula
Ingredients
Calcium Carbonate, TriCalcium Phosphate, Magnesium Oxide, Cellulose, Crosslinked Cellulose Gum, Zinc Gluconate, Tablet Coating (Hydroxypropyl Methylcellulose, Glycerin), Iron (Ferrous Fumarate), Stearic Acid, Silicon Dioxide, Manganese Gluconate, Magnesium Stearate, Boron (Sodium Borate), Copper Gluconate, Selenium (L-Selenomethionine & Sodium Selenite), Chromium Picolinate, Potassium Iodide, Sodium Molybdate.
Suitable for / Cautions
Suitable For
This product is suitable for all adults. This product is suitable for vegetarians. This product is suitable during pregnancy and breast feeding.
Cautions/Allergies
This product is free from wheat, yeast, dairy, soya, nuts and shellfish.
This product is free from gluten containing ingredients.
This product contains iron, which, if taken in excess, may be harmful to young children. Keep out of sight and reach.
You Could Also Consider These Multi Minerals Products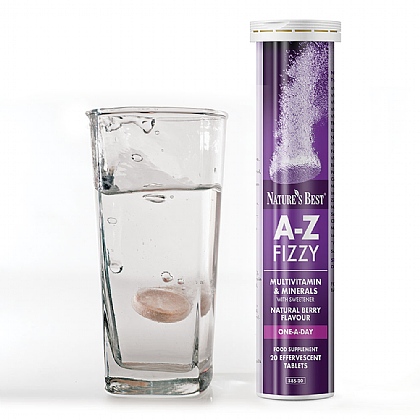 A-Z Fizzy Multivitamins & Minerals
4.8/5 based on

4 customer reviews
Natural Berry Flavour Effervescent Tablets
These dissolvable tablets easily mix into water for a tasty drink that all the family will love. Great for the elderly or those unable to swallow tablets.
From £5.50
View Product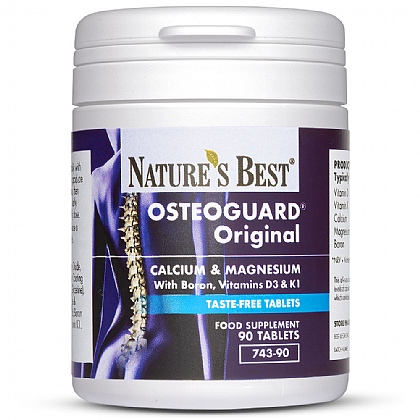 OsteoGuard®
4.9/5 based on

198 customer reviews
The UK's best bone formula just got better and still only 8p per day
The UK's best all-in-one bone formula. An easy and affordable approach to optimising intakes of calcium and magnesium, vitamin D and vitamin K.
From £8.95
View Product
"This product didnt arrive"
By
Susan Bayram
, 16 Oct 2018
Very disappointed with your company as i ordered two items and neither arrived
Recommend to a friend: No
Thank you for taking time to leave a review.

I am sorry to hear that you have not received your order. I can see that you have now spoken to our Customer Services Department regarding this. Should you experience any issues in future they can be contacted directly on 01892 552117 or via email info@naturesbest.co.uk
Nature's Best Customer service:
How much has this product helped you?
"I did felt a difference within a week"
By
Ana Garcia
, 03 Oct 2018
Neuro-muscular functions
Recommend to a friend: Yes
How much has this product helped you?
"Hard to comment from such short time using but appears to be good"
By
Chris Conway
, 11 Sep 2018
For added minerals not obtained elsewhere
Recommend to a friend: Yes
Thank you for leaving a review.

We would suggest trying a product for three months before reassessing. Please feel free to leave another review at this point once you have fully assessed the efficacy of this product.
Nature's Best Customer service:
How much has this product helped you?
By
Anonymous
, 09 Aug 2018
I need minerals
Recommend to a friend: Yes
How much has this product helped you?
By
Monique Vaillant Vaudey
, 25 Jun 2018
Recommend to a friend: Yes
How much has this product helped you?