Mega Mineral Complex, High Strength Multi Mineral Formula
With Calcium, Magnesium & Iron, 90 Tablets, 1+ Month's Supply, 2 a day
Maximum strength calcium and magnesium
Unbeatable combination of trace minerals
Relevant levels of iron at 14mg
Plenty of selenium, chromium, zinc & iodine
Product ID: 744
Maximum strength calcium and magnesium
Unbeatable combination of trace minerals
Relevant levels of iron at 14mg
Plenty of selenium, chromium, zinc & iodine
Product Information
Mega Mineral Complex contains a useful combination of all the most important minerals including relevant amounts of the two mega minerals, calcium and magnesium, that are so often included in supplements at just token levels. Mega Mineral Complex is therefore in a class of its own in terms of the minerals when compared to other mineral multis available in shops. In fact this product provides more calcium and magnesium than most bone health formulas. This product contains a fantastic spread of all the key nutrients in a 2-a-day formula for just 30p a day.
Daily Intake
Take 2 tablets daily with a meal. Take only as directed. Do not exceed recommended daily dose.
Food supplements should not replace a balanced diet and healthy lifestyle.
Formula
Ingredients
Calcium Carbonate, TriCalcium Phosphate, Magnesium Oxide, Cellulose, Crosslinked Cellulose Gum, Anti-caking Agents )Stearic Acid, Silicon Dioxide & Magnesium Stearate), Zinc Gluconate, Tablet Coating (Hydroxypropyl Methylcellulose, Glycerin), Iron (Ferrous Fumarate), Manganese Gluconate, Boron (Sodium Borate), Copper Gluconate, Selenium (L-Selenomethionine & Sodium Selenite), Chromium Picolinate, Potassium Iodide, Sodium Molybdate.
Suitable For
This product is suitable for all adults.
This product is suitable for vegetarians and vegans.
This product is suitable during pregnancy and breast feeding.
Cautions/Allergies
This product is free from wheat, yeast, dairy, soya, nuts and shellfish.
This product is free from gluten containing ingredients.
This product contains iron, which, if taken in excess, may be harmful to young children. Keep out of sight and reach.
You Could Also Consider These Multi Minerals Products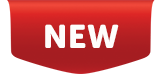 Multi-Guard® Iron Free
0/5 based on

0 customer reviews
Iron and Iodine Free, 90 Tablets, 3 Month's Supply, 1 a day
A specialist iron-free multivitamin with no iodine. Suitable for post-menopausal women, 50+ men and those with thyroid issues.
£14.95
Add to basket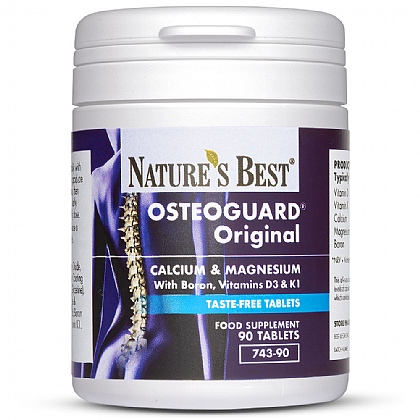 OsteoGuard®, High Strength Calcium and Magnesium Formula
4.9/5 based on

324 customer reviews
UK's Best Bone Formula, 180 Tablets, 3+ month's supply
The UK's best all-in-one bone formula. An easy and affordable approach to optimising intakes of calcium and magnesium, vitamin D and vitamin K.
From £8.95
View Product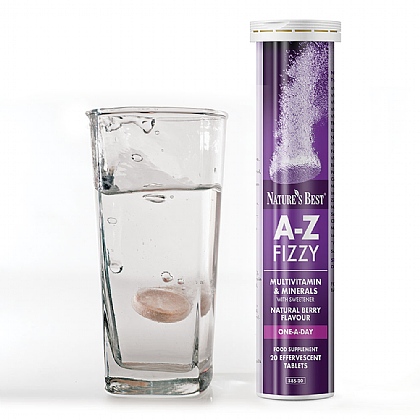 A-Z Fizzy, Multivitamin & Mineral Formula With 22 Nutrients
4.8/5 based on

72 customer reviews
Contains Vitamin D, Iron, Chromium & Zinc, 20 Tablets, 1 a day
These dissolvable tablets easily mix into water for a tasty drink that all the family will love. Great for the elderly or those unable to swallow tablets.
From £5.50
View Product
"Very effective"
By
JULIE REYNOLDS
, 04 May 2021
Great British made mineral complex, saves buying many different tablets.
Recommend to a friend: Yes
How much has this product helped you?
By
Candice Carman
, 16 Apr 2021
Recommend to a friend: Yes
How much has this product helped you?
By
Anonymous
, 08 Mar 2021
It is my understanding that it makes a good product to take when taking vitamin D3. Even without vitamin D, it is a good product for people such as myself who are 65 + .
Recommend to a friend: Yes
How much has this product helped you?
"Brilliant"
By
Anonymous
, 02 Mar 2021
I started using this as I was advised magnesium is good for period issues. This product has eased the PMT side of things.
Recommend to a friend: Yes
How much has this product helped you?
"Hard too swallow"
By
Nadeem Chaudhry
, 21 Feb 2021
Useful tablets, but hard to recommend, due to their size, more suitable for horses than humans.
So if you struggle to take tablets in general, stay clear of these as they are very large.
Recommend to a friend: Don't know
Thank you for taking the time to leave a review.

We do formulate our products to be as small as possible, whilst still providing a relevant level of the nutrients required. Our research has suggested that our customers prefer to take fewer capsules which is why they are often rather large in size. It would be perfectly fine to crush the tablets into a powder if this makes it easier for you to consume them. You may wish to use a pestle and mortar to do this, or a pill crusher which are often available from pharmacies. For future reference, you can see the size of these against a ruler on the product pages on our website.
Nature's Best Nutrition Advice:
How much has this product helped you?