Mega Mineral Complex
Highest strength multi mineral complex
Maximum strength calcium and magnesium
Unbeatable combination of trace minerals
Relevant levels of iron at 14mg
Plenty of selenium, chromium, zinc & iodine
Product ID: 744
Maximum strength calcium and magnesium
Unbeatable combination of trace minerals
Relevant levels of iron at 14mg
Plenty of selenium, chromium, zinc & iodine

Product Information
Mega Mineral Complex contains a useful combination of all the most important minerals including relevant amounts of the two mega minerals, calcium and magnesium, that are so often included in supplements at just token levels. Mega Mineral Complex is therefore in a class of its own in terms of the minerals when compared to other mineral multis available in shops. In fact this product provides more calcium and magnesium than most bone health formulas. This product contains a fantastic spread of all the key nutrients in a 2-a-day formula for just 30p a day.
Daily Intake
Take 2 tablets daily with a meal. Take only as directed. Do not exceed recommended daily dose.
Food supplements should not replace a balanced diet and healthy lifestyle.
Formula
Ingredients
Calcium Carbonate, TriCalcium Phosphate, Magnesium Oxide, Cellulose, Crosslinked Cellulose Gum, Zinc Gluconate, Tablet Coating (Hydroxypropyl Methylcellulose, Glycerin), Iron (Ferrous Fumarate), Stearic Acid, Silicon Dioxide, Manganese Gluconate, Magnesium Stearate, Boron (Sodium Borate), Copper Gluconate, Selenium (L-Selenomethionine & Sodium Selenite), Chromium Picolinate, Potassium Iodide, Sodium Molybdate.
Suitable For
This product is suitable for all adults.
This product is suitable for vegetarians and vegans.
This product is suitable during pregnancy and breast feeding.
Cautions/Allergies
This product is free from wheat, yeast, dairy, soya, nuts and shellfish.
This product is free from gluten containing ingredients.
This product contains iron, which, if taken in excess, may be harmful to young children. Keep out of sight and reach.
You Could Also Consider These Multi Minerals Products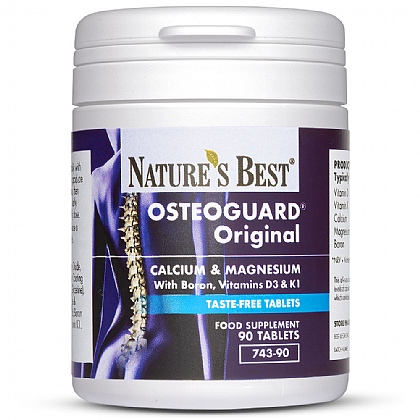 OsteoGuard®, High Strength Calcium and Magnesium Formula
4.9/5 based on

265 customer reviews
UK's Best Bone Formula, 180 Tablets, 3+ month's supply
The UK's best all-in-one bone formula. An easy and affordable approach to optimising intakes of calcium and magnesium, vitamin D and vitamin K.
From £8.95
View Product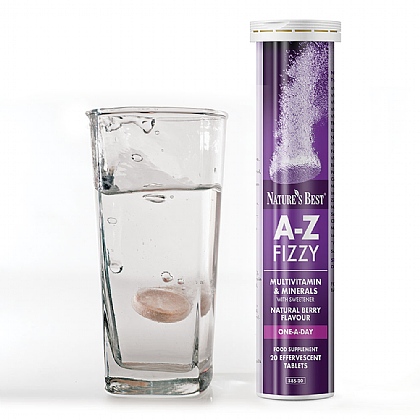 A-Z Fizzy Multivitamins & Minerals
4.8/5 based on

44 customer reviews
Natural Berry Flavour Effervescent Tablets
These dissolvable tablets easily mix into water for a tasty drink that all the family will love. Great for the elderly or those unable to swallow tablets.
From £5.50
View Product
"Good and trusted product"
By
Anonymous
, 09 Jul 2020
Have taken this from time to time over many years as I found I always felt better when doing so. Now taken consistently to avoid osteopenia as well.
Formula has a good range of minerals.
Recommend to a friend: Yes
How much has this product helped you?
By
Subhash Jasoria
, 25 Jun 2020
Recommend to a friend: Yes
How much has this product helped you?
"I believe I get some health benefit "
By
Peter L Torma
, 21 May 2020
As for the above!
Recommend to a friend: Yes
How much has this product helped you?
"Great formulation"
By
Diane Chadwick
, 02 May 2020
Seeing improvements in joint mobility, hopefully this will continue, only had for 1month yet, will be buying again
Recommend to a friend: Yes
How much has this product helped you?
"High quality broad spectrum minerals"
By
Pauline Moran
, 30 Apr 2020
I have used this for years and would not dream of changing. The combination is perfect for older people and the service at Nature''s Best is excellent.
Recommend to a friend: Yes
How much has this product helped you?