Rose Geranium & Chamomile 20ml
100% High grade pure and natural essential oils
Mood enhancing properties
Delicately floral
Popular in skin preparations and for use in the bath
Reputable essential oils
Product ID: 272
Mood enhancing properties
Delicately floral
Popular in skin preparations and for use in the bath
Reputable essential oils

Product Information
Rose geranium is one of the scented geraniums once popular in Victorian gardens. Prized for its sweet, rosy, slightly herbaceous perfume. Steam distilled from the flowers, stalks and leaves of the plant. This fresh floral scent has balancing, relaxing properties which induce calm and serenity of body and mind. A natural cleanser and hydrator, often used for its links to anti-ageing. Rose geranium is one of the most popular in natural therapies for its soothing effects and tension relieving assets.
Combined with comforting and gentle chamomile flower oil to induce restfulness. Simply put a few drops onto a plain cotton wool ball in a room to help calm restless children or pets. Chamomile is an ancient and versatile oil, and one that is well documented in the field of medicinal plants. This layer of the blend resonates well with the whole family. Steam distilled from the plants flowers which deliver a fresh apple-like aroma.
An enchanting blend suitable for skin preparations and for use in the bath.
Buying blended oils is not only a cost-effective way to purchase quality aromas. Rose Geranium & Chamomile Blend also means you benefit from the expertise of aromatherapists and artisans to bring you a combination of scents for a targeted experience.
We take an honest, caring and flexible approach supported by experts in the field of essential oils and cosmetic scientists.
Click here to see our
Aromatherapy Diffusers
.
Ingredients
Prunus amygdalus dulcis (Sweet Almond) Oil, Pelargonium graveolens Rose Geranium) Flower Oil, Citronellol*, Geraniol*, Linalool*, Anthemis nobilis (Chamomile) Flower Oil, Citral*, Limonene*.
*Occur naturally in essential oils
You Could Also Consider These Aromatherapy Range Products
Great Combinations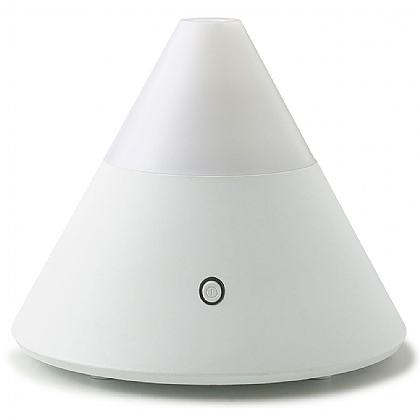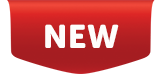 Zenbow Diffuser
4/5 based on

2 customer reviews
Dramatic & Luxurious – A Timeless Classic
Soothe the body and mind with this timeless classic which moves through a rainbow of colours, whilst emitting a cool, scented and relaxing mix.
£48.99
Add to basket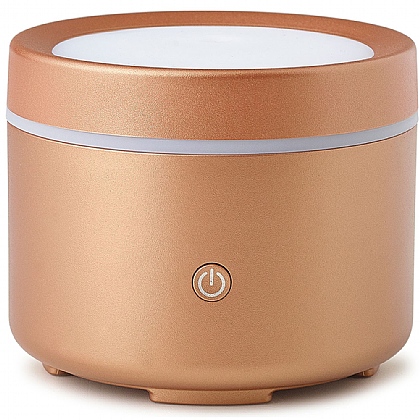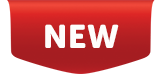 Liv Diffuser
5/5 based on

1 customer reviews
Create Mindfulness at Home, Work or When Travelling
Create the perfect ambience with this compact design, perfect for travel, (USB cable included). Colour changing mood lighting. Easy to clean, low energy consumption.
£32.99
Add to basket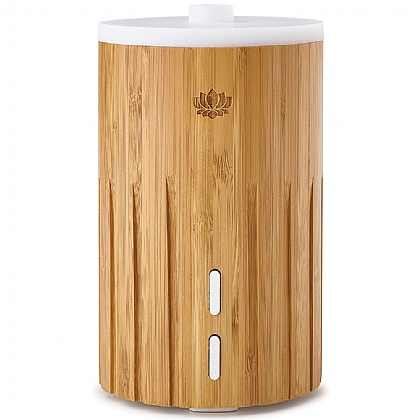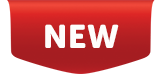 Esta Diffuser
0/5 based on

0 customer reviews
A stunning diffuser crafted from natural bamboo
The Esta is environmentally friendly being sourced from natural bamboo. Featuring a soft white LED lighting and intermittent setting which controls the scent diffusion.
£54.99
Add to basket
By
Agnieszka
, 08 Jun 2019
It smells beautiful, I would buy it again
Recommend to a friend: Yes
How much has this product helped you?
"Good aroma but does not drip from the dropper"
By
Anonymous
, 20 Mar 2019
Phoned nature''s Best
Told to remove the dropper but this method is a little wasteful as more than a drop comes out unless you are very careful
Recommend to a friend: Yes
Thank you for taking the time to leave a review.

We are aware that this oil is quite slow at coming out of the bottle, but having tested one that we have in the office it does come out eventually without shaking. We have also made our suppliers aware of this and they will be looking into a solution going forward. I apologise for any inconvenience that this may have caused and thank you for your patience whilst we work to resolve this.
Nature's Best Customer service:
How much has this product helped you?
"Fabulouse Oil"
By
WENDY LEONARD
, 09 Feb 2019
These oils are excellent, great quality and smell fabulous
Recommend to a friend: Yes
How much has this product helped you?
"Calming and Smells Lovely"
By
Anonymous
, 06 Jan 2019
I use it for tight and sore muscles and for the first time ever, I have used oil in the bath which smells so lovely and relaxes your muscle. I also use it in the oil burner.
Recommend to a friend: Yes
How much has this product helped you?