Rose Geranium & Chamomile, A Fresh Floral Scent
A fresh, floral essential oil blend blend with calming properties, 20ml
Naturally relaxing and soothing
Popular in skin and beauty preparations
Expertly formulated by aromatherapists
Product ID: 272
Naturally relaxing and soothing
Popular in skin and beauty preparations
Expertly formulated by aromatherapists
Product Information
With grounding Rose Geranium and soothing Chamomile, this expertly formulated essential oil blend is an excellent addition to support your wellbeing and create an environment of relaxation.
Known for its fresh and uplifting floral scent, rose geranium essential oil has a balancing and calming effect on the body. Rose Geranium is also known for its hydrating and cleansing properties, which is why it's widely used in beauty products. The addition of chamomile further encourages stillness and restoration.
To create a natural air freshener, consider adding our rose essential oil to an essential oil diffuser or burner. For skin preparations, add a few drops to a base carrier oil and massage onto your body.
As with all of our essential oils, this blend is 100% pure and only contains natural ingredients. And to ensure quality and freshness, we produce our Rose Geranium and Chamomile essential oil in small batches.
We never test our essential oils on animals. Our Rose Geranium and Chamomile blend is suitable for vegetarians and vegans.
Click
here to see our Aromatherapy Diffusers
.
For more help choosing from our essential oil blends, have a chat to one of our
expert Nutrition Advisors
. You can also find out more about
essential oils here
.
Ingredients
Prunus amygdalus dulcis (Sweet Almond) Oil, Pelargonium graveolens Rose Geranium) Flower Oil, Citronellol*, Geraniol*, Linalool*, Anthemis nobilis (Chamomile) Flower Oil, Citral*, Limonene*.
*Occur naturally in essential oils
Suitable For
This product is suitable for all adults. This product is suitable for vegetarians and vegans.
Cautions/Allergies
For external use only. Never use undiluted oils on the skin. Keep away from eyes. Keep out of reach of children. If you are pregnant, suffering from high blood pressure, epilepsy or any skin condition, seek professional advice before use. Flammable – keep away from flames. Avoid contact with polished or painted surfaces. Store your essential oil in a cool, dark place away from direct light. Use sparingly.
Frequently Asked Questions (1)
Q - "How Much Rose, Geranium And Chamomile Essential Oil Should I Use?"
A - Our essential oil blend can be used in aromatherapy crucible diffuser, simply add 5-8 drops to a little water.
You Could Also Consider These Aromatherapy Range Products
Great Combinations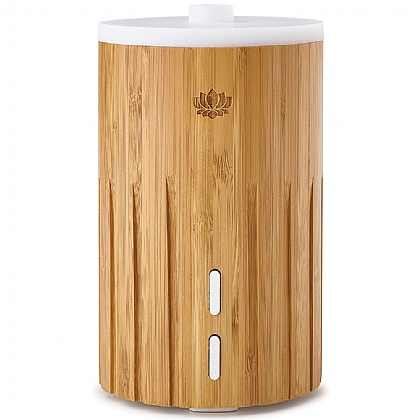 Esta Diffuser
3.7/5 based on

3 customer reviews
A stunning diffuser crafted from natural bamboo
The Esta is environmentally friendly being sourced from natural bamboo. Featuring a soft white LED lighting and intermittent setting which controls the scent diffusion.
£54.99
Add to basket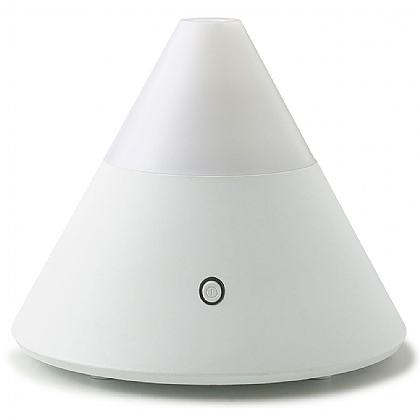 Zenbow Diffuser
4.6/5 based on

5 customer reviews
Dramatic & Luxurious A Timeless Classic
Soothe the body and mind with this timeless classic which moves through a rainbow of colours, whilst emitting a cool, scented and relaxing mix.
£48.99
View Product
By
Margaret Murray
, 26 Feb 2022
Recommend to a friend: No
How much has this product helped you?
"Smells lovely"
By
Janice Baker
, 05 Apr 2021
This is a lovely oil to use in an electric diffuser. Far nicer than a spray air freshener. My utility room smells wonderful. The 20ml bottle should last ages too.
Recommend to a friend: Yes
How much has this product helped you?
"Lovely pure and Fragrant"
By
ROSEMARY NEAL
, 26 Mar 2021
Great quality, smells divine. Would recommend.
Recommend to a friend: Yes
How much has this product helped you?
"Nice, unique aroma"
By
Katherine McConaghie
, 06 Mar 2021
Aroma therapy
Recommend to a friend: Yes
How much has this product helped you?
"Good Quality product"
By
Anonymous
, 03 Feb 2021
This is a very good quality oil. Smells amazing. Will definitely purchase again
Recommend to a friend: Yes
How much has this product helped you?