What is psyllium?
Psyllium is a type of soluble fibre derived from the plant plantago psyllium. The tiny seeds found in the husk create a gel like substance when added to water.

What is psyllium commonly used for?
As a form of soluble fibre psyllium helps to bind to waste material in the intestines, which can support bowl movement by increasing faecal moisture and weight. Psyllium is principally used to maintain regularity, generally in those that don't consume enough fibre in their diet. Large scale trial confirms its effectiveness in supporting digestive transit.

Why don't we sell psyllium?
Research highlights certain side effects associated with psyllium, and that some may be sensitive to the plant. There is also evidence to suggest that psyllium cannot be taken at the same time as certain medications.

What are the alternatives?
For a gentle, family friendly alternative you may consider Flourishe®. Also, a form of soluble fibre, but in the purest form of FOS (fructooligosaccharides which are part of the inulin family), derived from chicory root. Much of the published work on FOS have been carried out on chicory with findings showing it helps maintain normal intestinal health. It is easy to take sprinkled over cereal, stirred into hot drinks or even off the spoon. A great tasting powder that even children enjoy. Flourishe® is suitable for long-term use, all ages, for those who don't like taking tablets and during pregnancy.

Final thought
Flourishe® is not a laxative, however chicory root supports natural digestion. There are no reported side effects and it can be taken alongside medication Our Nutrition Advisors say this is an excellent and gentle alternative to psyllium.

Need FREE confidential nutrition advice? Contact our Nutrition Advice Team by clicking here.

Further reading… why not browse our Blog articles to find out more about how to support a healthy lifestyle


You Might Also Like
---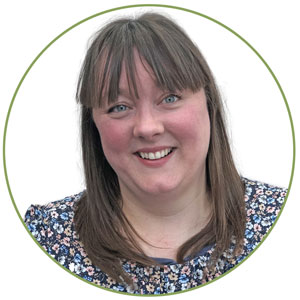 Keri
Keri Filtness has worked in the Nutrition Industry for 19 years. She is regularly called upon for her professional comments on health and nutrition related news. Her opinions have been featured by BBC3, Prima, Vitality, The Mirror, Woman's Own and Cycling Weekly, amongst others. She has also worked one to one with journalists, analysing their diets and health concerns and recommending changes and additions, where appropriate.

View More