Home

/

Why is garlic good for you?
Why is garlic good for you?


A staple in most kitchens, garlic is known for its distinctive kick and pungent aroma. There are countless ways to enjoy this herb-like vegetable: roast it in oil, chop it raw, or even brew it in tea. But there's so much more to garlic than its aromatic flavour profile. This bulbous plant has long been recognised for its important health properties, playing a role in immunity and cardiovascular function.

Here, we take a look at why you should eat more garlic.

Alliin vs. allicin

The main chemical component in raw garlic is alliin. When you crush or cut a clove, the cell wall splits to release the enzyme, alliinase, which converts alliin into allicin (1). Allicin is the chemical that gives garlic its characteristic odour, taste, and, most notably, precious properties.

Maximising the properties of garlic

Evidence suggests heat application to garlic, such as microwaving it for as little as 60 seconds or cooking it for 45 minutes in the oven, can deactivate alliinase, which converts alliin into the all-important allicin (2). However, there are several ways to maximise the properties of garlic.

Slice or crush all your garlic before eating to release the allicin content

Allow your crushed garlic to stand for 10 minutes before cooking

Use lots of garlic (more than one clove per meal!)
How does garlic support health?
Immunity

Also known as 'Russian penicillin', garlic has a long history of supporting the immune system and fighting infection, which is attributed to allicin, a compound known to have natural antiseptic, antibacterial, and antifungal properties. Garlic is perhaps best known for preventing and reducing the severity of the common cold and flu (3). Recent evidence also suggests it may help the body's immune system better deal with viral infections (4).

Heart health

Aside from supporting the body's natural defences, much of the research on garlic explores its role in heart health (5). When included as part of a balanced, whole food diet, garlic may help maintain normal cholesterol levels (6). Garlic is also believed to widen blood vessels, allowing blood to flow more freely, which may help lower blood pressure (7). In one study, garlic was shown to reduce both cholesterol and blood pressure. (8).

Garlic supplements vs. culinary garlic

Delicious and aromatic, adding more garlic to your cooking is only a good thing as far as your health is concerned. But if you're looking to provide targeted support for your immunity and cardiovascular function, garlic supplements may serve as a useful addition.

The main advantage of taking garlic in supplement form is that formulas contain higher concentrations of garlic, meaning you can still get all the nutritional goodness without having to eat huge amounts of garlic cloves. This can be especially helpful as consuming high doses of raw garlic is associated with bad breath, gas, diarrhoea, and heartburn.

Our extra high-strength garlic supplement has been carefully standardised to retain 2mg of allicin, the equivalent of 3000mg of fresh garlic. This makes our formula significantly close to the nutritional profile of natural, raw garlic. We've developed a sophisticated, vegetable-based matrix in our tablet coating to mitigate any odour. The addition of peppermint oil further removes any unpleasant aftertaste.

Who should avoid garlic supplements?

Though garlic supplements are generally safe and well-tolerated, certain people should avoid them.

Supplemental garlic is known to interact with some medications, including blood-thinning drugs. If you're taking any medication, always consult your GP before trying garlic supplements.

Since garlic can make your blood less likely to clot, you should avoid taking it 7-10 days before any surgery.

People who are allergic to garlic should also avoid garlic supplements.

When should I take garlic supplements?

It's best to take your garlic supplement with a meal. But always read the product label.

Want to learn more?

If you want to find out more about our garlic or our high-strength garlic supplement, please get in touch with our team of expert Nutrition Advisors, who are on hand to provide free, confidential advice.

References
Borlinghaus J, Albrecht F, Gruhlke MC, Nwachukwu ID, Slusarenko AJ. (2014) Allicin: chemistry and biological properties. Molecules. 19(8):12591-12618.

Abe K, Hori Y, Myoda T. (2020) Volatile compounds of fresh and processed garlic. Exp Ther Med. 19(2):1585-1593.

Lissiman E, Bhasale AL, Cohen M. (2014) Garlic for the common cold. Cochrane Database Syst Rev. (11):CD006206.

Donma MM, Donma O. (2020) The effects of allium sativum on immunity within the scope of COVID-19 infection. Med Hypotheses. 144:109934.

Bradley JM, Organ CL, Lefer DJ. (2016) Garlic-Derived Organic Polysulfides and Myocardial Protection. J Nutr. 146(2):403S-409S.

Ansary J, Forbes-Hernández TY, Gil E, Cianciosi D, Zhang J, Elexpuru-Zabaleta M, Simal-Gandara J, Giampieri F, Battino M. (2020) Potential Health Benefit of Garlic Based on Human Intervention Studies: A Brief Overview. Antioxidants (Basel). 9(7):619.

Ried K. (2020) Garlic lowers blood pressure in hypertensive subjects, improves arterial stiffness and gut microbiota: A review and meta-analysis. Exp Ther Med. 19(2):1472-1478.

Mulawarman, R. et al. (2021) Garlic effect on reduce blood pressure and cholesterol in patients with and without hypertension: A systematic review and meta-analysis of randomized controlled trials, Journal of Hypertension, 39( Supplement 2).


You Might Also Like
---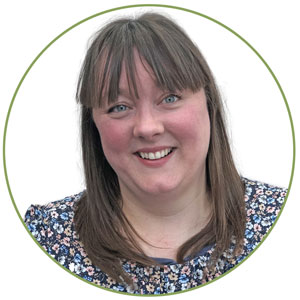 Keri
Keri Filtness has worked in the Nutrition Industry for 19 years. She is regularly called upon for her professional comments on health and nutrition related news. Her opinions have been featured by BBC3, Prima, Vitality, The Mirror, Woman's Own and Cycling Weekly, amongst others. She has also worked one to one with journalists, analysing their diets and health concerns and recommending changes and additions, where appropriate.

View More