Home

/

Easy Vegan Recipes
Easy Vegan Recipes



To whet your palette, here are some of our favourite plant-powered recipes.
Overnight Oats
Delicious, creamy, and packed with protein, overnight oats is the perfect breakfast. Top with fresh berries, seeds, goji berries, and desiccated coconut for an extra nutritional punch to kickstart your morning.

Ingredients
100g porridge oats
375ml plant-based milk (we like oat)
1 tbsp maple syrup
1 tbsp chia seeds
Handful of raisins

Method
(serves 2)
Place all of the ingredients in a bowl and mix thoroughly.
Leave in the fridge overnight to thicken.
Remove from the fridge in the morning and adorn with your favourite toppings.
Top Tip: add a little more plant-based milk in the morning to loosen the mixture.
Chocolate Chia Pudding
This indulgent treat will wow dinner party guests, especially when you reveal it's dairy-free! Again, serve with any toppings you fancy. Cacao nibs add a delightful crunch.

Ingredients
2 tbsp chia seeds
125ml plant-based milk
1 tbsp date syrup
2 tbsp coconut yoghurt
1 tbsp cacao powder

Method
(serves 1)
Combine the chia seeds, plant- based milk, date syrup, yoghurt, and cacao powder in a bowl and mix well.
Leave to thicken for 10-15 minutes. Stir once or twice during this time to ensure the mixture sets evenly.
Once thick, serve with your favourite toppings. Berries, nuts, or cacao nibs work deliciously well.

Banana Pancakes
Celebrate the weekend with a stack of these beauties. Top with a smorgasbord of maple syrup, berries, nut butter, or seeds.

Ingredients
200ml plant-based milk
100g oats
2 overripe bananas
80g ground almonds
2 tbsp chia seeds
2 tbsp maple syrup
2 tbsp ground cinnamon
1 tbsp coconut oil
Pinch of sea salt

Method
(serves 4)
Pulse the oats in a food processor for about 2 minutes until they form dusty flour.
Place the oat flour in a bowl with the cinnamon, chia seeds, ground almonds and salt. Mix well to remove any lumps.
Once combined, add the plant-based milk, maple syrup, and mashed banana. Mix really well until a pancake batter forms.
Leave for 10-15 minutes to thicken.
Over medium heat, add a tablespoon of coconut oil to a frying pan. Once heated, add heaped tablespoons of the pancake mixture to the middle, shaping into circles.
Leave the mixture to cook for 2-3 minutes before flipping and cooking for a further 1-2 minutes.
Continue this process until the mixture has finished.
Top the pancake stacks with an assortment of toppings.

Black Bean Stew
This hearty stew is simple to whip up and packs a punch of flavour. Serve with brown rice and coriander, a jacket potato, or a side of avocado.

Ingredients
2 x cans black beans
1 x can chopped tomatoes
2 garlic cloves
1 red onion
1 tsp ground cumin
2 tsp smoked paprika
1 tbsp tomato puree
Juice of 1 lime
1 tbsp olive oil
Pinch of sea salt

Method
(serves 4)
Place a pan on medium heat and add the olive oil.
Once heated, add the onion, garlic, and salt. Cook for 5-10 minutes until soft.
Add the cumin and smoked paprika and cook for a further 2 minutes. Then, add the almond butter, black beans, tomato puree, chopped tomatoes, and lime juice.
Bring to the boil before reducing to a simmer for 15 minutes.
Serve with brown rice, fresh coriander, and sliced avocado.
Kale Caesar Salad
A plant-filled spin on the classic dish, made all the more scrumptious by the use of kale instead of lettuce and an indulgently creamy cashew dressing. The baked chickpeas add an amazing crunch, too.

Ingredients
For the salad
200g green lentils (dry)
250g kale
1 x can chickpeas
1 tbsp ground cumin
1 tbsp olive oil
Pinch of sea salt

For the dressing
200g cashew soaked in water for 4 hours
¾ cup almond milk
1 tbsp apple cider vinegar
1 tbsp tahini
2 tbsp nutritional yeast
Juice of half a lemon
Pinch of sea salt

Method
(serves 4)
Preheat the oven to 230'C.
Cook the lentils as per the instructions.
Once cooked, drain and rinse under cold water to prevent further cooking. Leave to one side.
Next, drain the chickpeas and place on a baking tray. Drizzle with olive oil, cumin, and salt. Cook for 10-15 minutes until crunchy.
As the chickpeas cook, place the kale on a separate tray, drizzle with olive oil and salt. Cook for the last 5 minutes until crispy.
Meanwhile, drain the cashews and place all the dressing ingredients in a food processor. Pulse until smooth, adding a little more almond milk if needed.
When the kale and chickpeas are cooked, combine everything in a large bowl and serve.

Peanut Butter and Cacao Energy Balls
The perfect on-the-go plant-based nack. Make a batch at the beginning of the week and enjoy after exercise, at elevenses, or with a cuppa.

Ingredients
6 large Medjool dates (pitted)
40g smooth peanut butter
45g peanuts
1 ½ tbsp oats
2 tsp cacao powder

Method
Pulse the dates in a food processor until they form a smooth paste.
Add the peanut butter, peanuts, oats, and cacao powder. Pulse again until well combined.
Take a tablespoon of the mixture and roll into a ball. Continue this process until the mixture has finished.
Put the energy balls in the fridge for around an hour – or better, overnight – then store in an airtight container.

You Might Also Like
---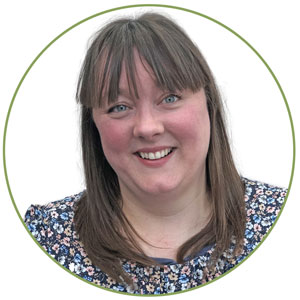 Keri
Keri Filtness has worked in the Nutrition Industry for 19 years. She is regularly called upon for her professional comments on health and nutrition related news. Her opinions have been featured by BBC3, Prima, Vitality, The Mirror, Woman's Own and Cycling Weekly, amongst others. She has also worked one to one with journalists, analysing their diets and health concerns and recommending changes and additions, where appropriate.

View More