Multi-Max® Original, Over 50s Multivitamin
High Potency Formula With Plant Antioxidants, 90 Tablets, 3 Month's Supply, 1 a day
High strength one-a day formula, one of the best available
High potency B Vitamins, perfect instead of a B Complex
Thousands of happy, repeat customers
Once you've tried it you won't to use high street formulas
Product ID: 600
High strength one-a day formula, one of the best available
High potency B Vitamins, perfect instead of a B Complex
Thousands of happy, repeat customers
Once you've tried it you won't to use high street formulas
Product Information
Since we launched Multi-Max Original over fifteen years ago have sold hundreds of thousands of pots, and some customers have been buying it for years. It is the original proper 'high strength' multi which other companies have tried to copy. But few products exist that provide the high levels of B vitamins you'll find in Multi-Max Original or the broad spread of trace minerals at these high potencies.

We still recommend this product to people looking for something with extra B vitamins, although our Nutrition Advisors tend to favour the newer formula of Multi-Max Advance®. This has a number of additional nutrients such as lutein and green tea, and whilst the B Vitamins are slightly lower strength they are still vastly more potent than you will find in the average high street multi. Alternatively we have Multi-Max® Complete which is the same great formula as Multi-Max® Advance but with the addition of calcium, magnesium and vitamin K in a 3-a-day formula.
Daily Intake
Take one tablet daily with a meal. Do not exceed recommended daily dose.
Food supplements should not replace a balanced diet and healthy lifestyle.
Formula
Riboflavin (Vitamin B2)
25mg
Pantothenic Acid (Vitamin B5)
25mg
(provided by 4.17mg of a 120:1 extract)
Ingredients
Cellulose, Vitamin E (dl-alpha Tocopherol Acetate), DiCalcium Phosphate, Vitamin C (Ascorbic Acid), Zinc Gluconate, Magnesium Oxide, Tablet Coating (Glazing Agents: Calcium Carbonate & Isomalt, Hydroxypropyl Methylcellulose,Colours: Iron Oxides), Iron (Ferrous Fumarate), Anti-caking Agents (Silicon Dioxide, Stearic Acid & Magnesium Stearate), Thiamine Mononitrate, Pantothenic Acid (Calcium Pantothenate), Riboflavin, Niacin (Nicotinamide), Para Amino Benzoic Acid, Choline Bitartrate, Inositol, Vitamin B6 (Pyridoxine Hydrochloride), Vitamin A Acetate, Copper Gluconate, Vitamin D3, Manganese Gluconate, Grape Seed (Vitis vinifera) Extract, Chromium Picolinate, Selenium (L-Selenomethionine & Sodium Selenite), Vitamin B12 (Cyanocobalamin), Sodium Molybdate, Folic Acid, Potassium Iodide, Biotin.
Suitable For
This product is suitable for all adults. This product is suitable for vegetarians.
Cautions/Allergies
This product is free from wheat, yeast, dairy, soya, nuts and shellfish.
This product is free from gluten containing ingredients.
This product contains iron, which, if taken in excess, may be harmful to very young children. Keep out of sight and reach.
Do not take if pregnant or breast feeding.
Frequently Asked Questions (0)
You Could Also Consider These Multi Vitamins Products
Omega 3 Chewies, With Vitamin A,C, D, and E
4.7/5 based on

83 customer reviews
Supports Healthy Growth, Healthy Skin and Eyes, 100 Capsules, 1+ Month's Supply
These delicious chewable blackcurrant flavour capsules deliver a full 100mg of DHA and are popular with even the fussiest kids- or your money back!
£9.95
Add to basket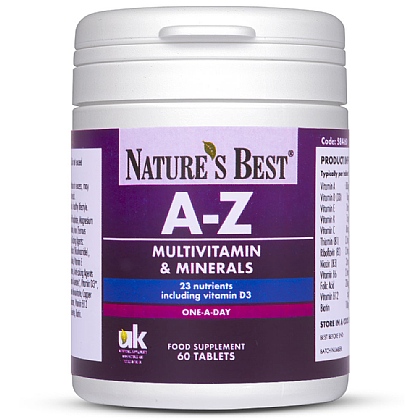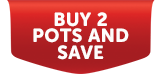 A-Z Multi for Teens and Adults, With 23 Key Nutrients
4.9/5 based on

130 customer reviews
Easy To Swallow, 60 Tablets, 2 month's supply, 1 a day
A great value multi with an excellent spread of nutrients, most at 100% NRV. Suitable for young adults and teenagers, One-a-day. From just 7p/day.
From £4.95
View Product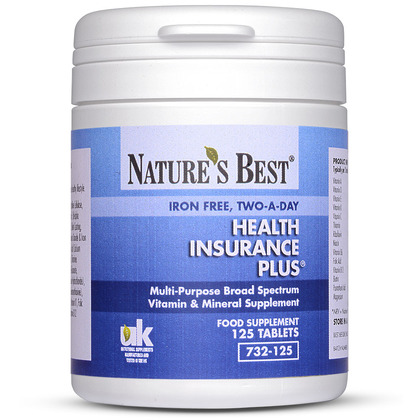 Health Insurance Plus®, Iron-Free Multivitamin
4.8/5 based on

37 customer reviews
Smaller, Easy To Swallow Tablets,125 Tablets, 2+ Month's Supply, 2 a day
An easy to swallow multi with low to moderate nutrient levels, but with high Vitamin C content. Iron free formula. Two-a-day.
£16.30
View Product
"Good all rounder"
By
Jennie Harborth
, 11 Apr 2022
I use this to try to get a good balance of essential vitamins and minerals because, although I choose my food very carefully and use organic where available, there is no knowing whether the foods contain the vitamins and trace elements they are supposed to, due to some farming practices.
Recommend to a friend: Yes
How much has this product helped you?
"Hopeful"
By
LINDA COLLIER
, 29 Mar 2022
I bought his because Multi-Max complete was unavailable, which I normally have. However this multi-mix is not so good as no calcium or vitamin K2, although there are additional items. So not really suitable for me in an older age group.
Recommend to a friend: Don't know
How much has this product helped you?
"good"
By
Krystyna Porteous
, 21 Mar 2022
We give this product to our elderly highland cow, so she gets triple doses. It seems to help her.
Recommend to a friend: Yes
Thank you for taking the time to leave a review.

We would recommend confirming with your vet that this product is safe to give to your cow.
Nature's Best Nutrition Advice:
How much has this product helped you?
"All my essential vitamins in one tablet"
By
William Woolliscroft
, 18 Mar 2022
Recommend to a friend: Yes
How much has this product helped you?
By
Sylvia Marwick
, 25 Dec 2021
Recommend to a friend: Yes
How much has this product helped you?