GTF Chromium 200µg
High strength well absorbed form of this important trace mineral.
High strength chromium in an absorbable form
The level often recommended by Nutritionists
Made to pharmaceutical GMP standards
Vegetarians and vegans may have restricted intakes of chromium
Chromium is an essential nutrient that we must obtain from our diets, and recently it has been the focus of considerable research as there is some evidence that some people's diets provide insufficient levels. This is because it is found mostly in meats and shellfish and so anyone who eats little of these may have a low intake.
We sell a form of chromium called a picolinate, a compound that occurs in nature and which is known to be a bioavailable source of this interesting trace mineral, and is sometimes called GTF (glucose tolerance factor). Chromium picolinate is a huge product in the USA and you can find out more about it by searching online.
We use a high quality grade of picolinate and our product is manufactured to GMP pharmaceutical standards here in the UK. We have always believed chromium was an important nutrient and so most of our multis for adults provide a full 200mcg per day.
Product Information
Daily Intake
Take 1 tablet daily with a meal. Do not exceed recommended daily dose.
Food supplements should not replace a balanced diet and healthy lifestyle.
Formula
Chromium GTF (as picolinate)
200µg
Ingredients
Cellulose, DiCalcium Phosphate, Tablet Coating (Hydroxypropyl Methylcellulose, Colour: Titanium Dioxide, Glycerin), Crosslinked Cellulose Gum, Silicon Dioxide, Stearic Acid, Chromium Picolinate, Magnesium Stearate.
Suitable for / Cautions
Suitable For
This product is suitable for all adults. This product is suitable for vegetarians. This product is suitable during pregnancy and breast feeding.
Cautions/Allergies
This product is free from wheat, yeast, dairy, soya, nuts and shellfish.
This product is free from gluten containing ingredients.
Diabetics are advised to consult their medical practitioner before using this preparation.
You Could Also Consider These Chromium Products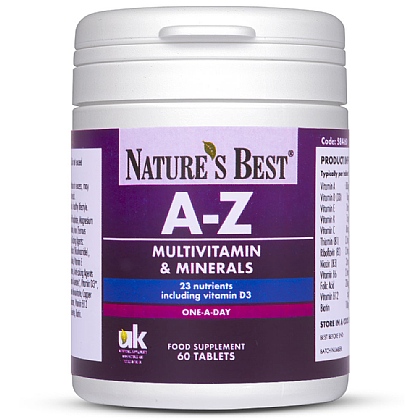 A-Z Multi for Teens and Adults
5/5 based on

27 customer reviews
A useful multi for early teens.
Perfect multi for those who have trouble swallowing larger tablets. 50µg of chromium as well as other nutrients. Small tablets which are taste free.
£9.90
£8.50
View Product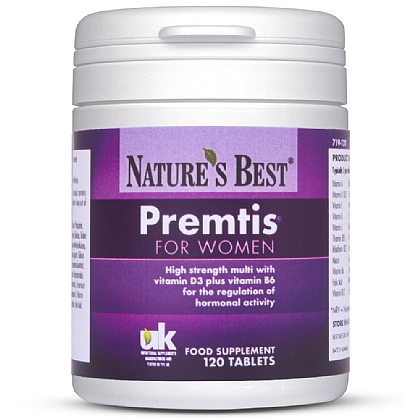 Premtis® For Women
4.9/5 based on

62 customer reviews
With high strength Vitamin B6 Chromium and Magnesium
A high potency multi for young women with Vitamin B6 to help regulate hormonal activity. Plus high strength magnesium and chromium.
£10.50
Add to basket
By
Nancy Eastwood
, 06 Jan 2018
I take it with Magnesium and it gives me energy.
Recommend to a friend: Yes
How much has this product helped you?
"Low Blood Sugar Issues"
By
Ian Cheyne
, 05 Nov 2017
About 25 years ago my GP diagnosed that I had a 'propensity' towards low blood sugar which from time to time resulted in symptoms such as feeling light headed, a bit 'shaky', vision not blurred but sometimes unclear and a general feeling of unsteadiness. Symptoms usually appeared mid-morning, or within an hour or so of breakfast. I bought some GTF Chromium shortly after this diagnosis and I was symptom-free within a couple of weeks. Recently I have been reducing my calorie intake and increasing brisk exercise (walking) and the symptoms returned. By resuming my use of GTF Chromium I have successfully prevented the recurrence of the symptoms (again within a short period of around 10 days), and I'm successfully losing weight. They work for me and if anyone has a similar problem they're worth considering, although it's best to consult a GP as well.

Recommend to a friend: Yes
How much has this product helped you?
"Excellent Product."
By
Anonymous
, 12 Oct 2017
Why do you use this product GTF Chromium 200µg ?
I experience a slump from poor sleep and overloaded brain: this certainly is so useful.
Recommend to a friend: Yes
How much has this product helped you?
"Chromium"
By
Dora Vines
, 14 Aug 2017
Why do you use this product GTF Chromium 200µg ?
I've started taking these to help reduce my sweet craving
Recommend to a friend: Yes
How much has this product helped you?
"Blood Sugars"
By
Mark Routledge
, 20 Apr 2017
Why do you use this product GTF Chromium 200µg ? To reduce blood sugars to soon to say if it is working as Doc has only given me thumbs up to use this supplementD24d

Recommend to a friend: Don't know
How much has this product helped you?