Cinnamon 2500mg, High Strength Extract
Correct Potency and Form, 60 Tablets, 2 month's supply, 1 a day
High Strength one-a-day tablets
Same potency/type of cinnamon extract used in studies
Taste-free coated tablets
Fantastic value
Product ID: 125
High Strength one-a-day tablets
Same potency/type of cinnamon extract used in studies
Taste-free coated tablets
Fantastic value

Product Information
Herbalists have known about cinnamon for 4,000 years and it has traditionally been used to help calm digestive problems, but in recent times cinnamon has been the focus of research that indicates that it may also help the body maintain a more even balance of its energy reserves between meals. The characteristic flavour and aroma of cinnamon comes from a compound in the essential oil of the bark and it's the various terpenoids found in the volatile oil that are believed to account for cinnamon's reported health benefits.

Of course this product has the same potency and species of cinnamon as used in trials but this sadly is not true of all cinnamon products on the market today. We believe that ours is an extremely good value for money product due to it's potency and purity.


Daily Intake
Take 1 tablet daily with a meal. Do not exceed recommended daily dose.
Food supplements should not replace a balanced diet and healthy lifestyle.
Formula
(provided by 100mg of a 25:1 extract)
Ingredients
Calcium Carbonate, Cinnamon Bark Extract, Cellulose, Cellulose, Tablet Coating (Hydroxypropyl Methylcellulose, Glycerin, Colours: Curcumin, Copper Chlorophyllin, Iron Oxide), Crosslinked Cellulose Gum, Silicon Dioxide, Stearic Acid, Magnesium Stearate.
Suitable For
This product is suitable for all adults. This product is suitable for vegetarians.
Cautions/Allergies
This product is free from wheat, yeast, dairy, soya, nuts and shellfish.
This product is free from gluten containing ingredients.
Do not take if pregnant or breast feeding.
You Could Also Consider These Cinnamon Products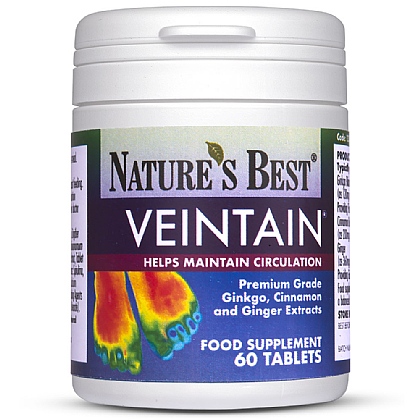 Veintain®
4.4/5 based on

127 customer reviews
Ginkgo 6000 and spices for Cold Hands and Feet
High strength Ginkgo plus cinnamon and ginger in a formula designed to help people with cold hands and feet. Thousands of satisfied customers.
£12.75
Add to basket
Candaway®
4.9/5 based on

29 customer reviews
A special high potency formula to help maintain a balance in the digestive system
Often recommended as part of a program to re-establish a healthy balance of gut flora.
£14.95
Add to basket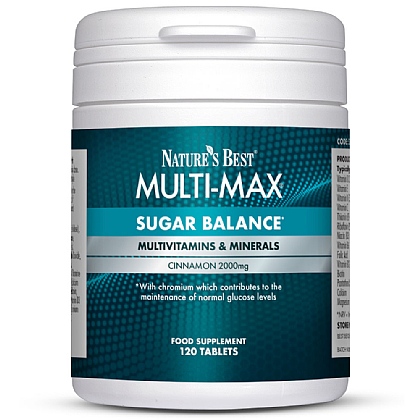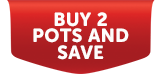 Multi-Guard® Balance - for Men and Women
5/5 based on

26 customer reviews
High potency multi with Cinnamon and Alpha-lipoic acid
A high potency specialist multi with cinnamon, chromium and high strength magnesium and other nutrients involved in balancing blood sugar levels.
From £19.95
View Product
By
Sharon Portsmouth
, 02 Aug 2020
Recommend to a friend: Yes
How much has this product helped you?
By
Keith Nutter
, 30 Jul 2020
These are the best tablets on the market.
Recommend to a friend: Yes
How much has this product helped you?
"Success "
By
ernest williams
, 27 Jul 2020
Recommend to a friend: Yes
How much has this product helped you?
"Stabilises my blood sugar levels"
By
Diane Willmore
, 25 Jul 2020
For years I have had problems with my blood sugar levels. I am not diabetic or pre-diabetic, but despite following a low GI diet I am always hungry again about 2-3 hours after a meal. Therefore, it was difficult to loose weight. I started taking these and also made a concerted effort to have healthy snacks such as apples and have stopped eating chocolate and cakes. Before I always needed a snack at about 10.00 am but now it is often 11.30 before I am slightly hungry and sometimes I don't bother and have an early lunch. I have now lost 7 lbs in one month and I am thrilled!
Recommend to a friend: Yes
How much has this product helped you?
"Can not detect any effect one way or another."
By
Julia Samuel
, 25 Jun 2020
It was recommended for balancing blood sugar, don''t know how you can tell if it works.
Recommend to a friend: No
Thank you for taking the time to leave a review.

Balancing blood sugar levels may help to reduce cravings, especially for sweet foods. If someone is actively monitoring their blood sugar levels then this would be another way of assessing the efficacy of this product.

I am sorry to hear that you have not found this product helpful. I have contacted you directly to discuss this further.
Nature's Best Nutrition Advice:
How much has this product helped you?