Home

/

What to Do with Pets When You Go on Holiday
What to Do with Pets When You Go on Holiday



If you share your life with a certain furry companion, holiday arrangements need to be sorted 'ahead' of your own holiday booking. As a pet parent, it goes without saying that you need to make appropriate arrangements for your little fur ball too. Since the advent of the internet, you're now spoilt for choice when you decide to take a break: traditional boarding kennel and catteries, pet sitters or even bringing your four-pawed pal away with you. Whatever you prefer, the bottom line remains the same: you must find an arrangement that will keep your pet safe, secure and stress-free.

Plan
You wouldn't book the flights, hotel or rental car for your holiday at the very last minute, would you? (Well, you might if you were feeling particularly spontaneous.) So why should pet care be any different? Unsurprisingly, pet-related services – be it pet sitters, boarding kennels or other pet-related activities – get pretty packed in summer months. Finalising your plans as early as possible is, without a doubt, the best way to get the widest options and best prices available.

Bringing your pet with you
You only have to look at the explosion of the 'pet pound' to understand pet-friendly holidays are on the increase. If you're planning to leave the UK with your furry companion, he will need a pet passport and rabies vaccination given 3 weeks before your departure date. It's important to plan for every eventuality too. Is the accommodation definitely appropriate for your pet? Where will he sleep at night? What will you feed him? Make sure there are no surprises when you reach your holiday destination. Oh, and don't forget to pack pet health insurance either!

Boarding kennels and catteries
A well-run kennel can be a tremendously enjoyable and positive experience for your pet. The trick with boarding kennels and catteries is booking well in advance, since the best establishments are usually chock-full in peak season. Make sure you visit the kennel/cattery prior to booking, so you can see for yourself where your pet will be staying. Ensure your pal's vaccinations are up-to-date too, especially Kennel Cough for dogs. Without them, your furry friend could be denied access.

Pet-sitters
Your pet loves living in your home. He loves the freedom. He loves the comfort. And he loves those oh-so-snug corners to cosy up in. Many adoring pet parents now dislike the thought of removing their animals from this relaxing environment and placing them into a smaller and more restrictive space (the reality of many boarding kennels). For that reason, more and more owners are now prioritising home-based pet care. You may wish to ask (but be sure they're okay with the commitment this entails) AND they're reliable!), a relative, friend or pet-sitter to look after your companion while you're away.

Essentials for your pet sitter
Ensure that supplies last in your absence e.g. food, cat litter and treats.

Specify instructions i.e. dog allowed on/off lead. Cat flap closed at night.

Provide all pet medical care information e.g. vet details, allergies, medication etc.

Depending on your arrangement, you may need to offer your pet sitter some food for the duration of the stay. Even if it wasn't part of the deal, milk and a loaf of bread wouldn't go amiss!

Leave a list of household dos and don'ts e.g. indicate if certain areas or household equipment are out of bounds.

Provide household instructions in case of an emergency e.g. spare key information and contact details of a friend or neighbour.

Leave clear instructions i.e. which day to put the wheelie bin out!
You Might Also Like
---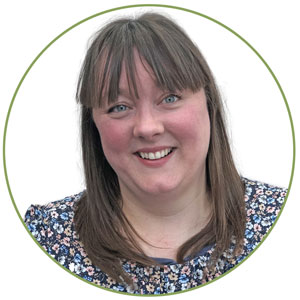 Keri
Keri Filtness has worked in the Nutrition Industry for 19 years. She is regularly called upon for her professional comments on health and nutrition related news. Her opinions have been featured by BBC3, Prima, Vitality, The Mirror, Woman's Own and Cycling Weekly, amongst others. She has also worked one to one with journalists, analysing their diets and health concerns and recommending changes and additions, where appropriate.

View More