What is hyaluronic acid?
Hyaluronic acid is the chief component of synovial fluid, a lubricant found in the joints that supports their function. It also surrounds all the cells in joint cartilage. Hyaluronic acid occurs naturally in the skin and eyes, as well.

What is hyaluronic acid commonly used for?
Supplements in the form of tablets and powders can be ingested and claim to support joint health. It is thought the compounds are absorbed in the digestive tract and then migrate to the relevant connective tissue. Injections of hyaluronic acid straight into the joint can be administered by healthcare professionals.

Hyaluronic acid in the form of drops, is a common ingredient in artificial tears used by those who suffer with dry, irritated eyes. This type of hyaluronic acid is not to be confused with the ingestible form taken for joint health.

Cosmetically hyaluronic acid is available in creams and serums which claim to hydrate the epithelial skin tissue. We have found no evidence to support this assertion.

Why don't we sell hyaluronic acid?
Our number one reason, there have only been a few small-scale studies conducted, with mixed results. Hyaluronic acid is sometimes included in joint supplement formulas; however, the levels are too low to have any effect. As an example, one of the best-known joint formulas contained as little as 17mg of hyaluronic acid in its one-a-day product. In the limited research available, the dose would need to be between 60-200mg!

What are the alternatives?
If you are looking for an alternative, we have some excellent suggestions:
Devil's Claw Tablets
Turmeric
Glucosamine Gold
If you are looking to support skin health, you may consider the following products:
Colladeen® Visage
Vitamin E 400iu
Silica Advance
If you are looking to support eye health, take a look at these products:
Eyewise
Eyewise Advance
Pure Fish 1100mg

Final thought
Supplementing with hyaluronic acid has not been sufficiently studied in our opinion, with no clear data to suggest efficacy or safety of long-term use. We have a range of alternatives, shown above, which are supported by positive reviews left by returning customer, which is far more compelling than the current results published for hyaluronic acid.

Need FREE confidential nutrition advice? Contact our Nutrition Advice Team by clicking here.

Further reading… why not browse our Blog articles to find out more about how to support a healthy lifestyle


You Might Also Like
---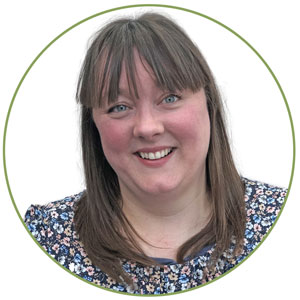 Keri
Keri Filtness has worked in the Nutrition Industry for 19 years. She is regularly called upon for her professional comments on health and nutrition related news. Her opinions have been featured by BBC3, Prima, Vitality, The Mirror, Woman's Own and Cycling Weekly, amongst others. She has also worked one to one with journalists, analysing their diets and health concerns and recommending changes and additions, where appropriate.

View More