Silica Advance, With Key Nutrients Biotin, Zinc and MSM
For Hair, Skin & Nails, 90 Tablets, 3 month's supply, 1 a day
Currently Out Of Stock until 29th September 2020


Naturally sourced Silica (from bamboo extract 266mg), not horsetail
Small, easy to swallow, taste-free tablets
With key nutrients including biotin, zinc and vitamin C
A decent level of MSM 300mg, a fascinating nutrient needed for the production of proteins
Product ID: 781
Currently Out Of Stock until 29th September 2020


Naturally sourced Silica (from bamboo extract 266mg), not horsetail
Small, easy to swallow, taste-free tablets
With key nutrients including biotin, zinc and vitamin C
A decent level of MSM 300mg, a fascinating nutrient needed for the production of proteins

Product Information

Silica Advance has been formulated by nutrition experts to provide nutrients key to the health of our hair, skin and nails. This approach means that our formula not only contains relevant nutrients, but relevant levels, which is quite different from the rather 'blanket approach' adopted by many companies promoting hair, skin and nail formulas.

Research has shown that a number of nutrients play a role in the health of hair, skin and nails, including biotin, zinc and vitamin C. And so you'll find our Technical Team have included a decent level of all of these to the formula. And of course we knew that the new formula would need to contain the same high potency, naturally sourced Silica as our Silica Original product.
Our original Silica 200mg product is one of our most popular products with customers giving it a rating of 5 stars. These genuine online reviews make interesting reading with customers making many positive comments about nail strength and stronger, more manageable hair.
Silica Advance is designed to complement your daily skin care regime and can be safely taken with one of our existing multivitamin and mineral formulas. It also works well when taken in conjunction with our high strength Fish Oil 1100mg.

Daily Intake
Take 1 tablet daily with a meal. Do not exceed recommended daily dose. Food supplements should not replace a balanced diet and a healthy lifestyle.
Formula
Powdered Bamboo extract
266mg
Ingredients
Methylsulphonylmethane (MSM), Cellulose, DiCalcium Phosphate, Powdered Bamboo Exudate (Bambusa arundinacea), Vitamin C (Ascorbic Acid), Zinc Citrate, Silicon Dioxide, Stearic Acid, Magnesium Stearate, Tablet Coating (Hydroxypropyl Methylcellulose, Glycerin), Biotin.
Suitable For
This product is suitable for all adults.This product is suitable for vegetarians.
Cautions/Allergies
This product is free from wheat, yeast, dairy, soya and nuts.This product is free from gluten containing ingredients. This product is not suitable during pregnancy or breast feeding
You Could Also Consider These Silica Products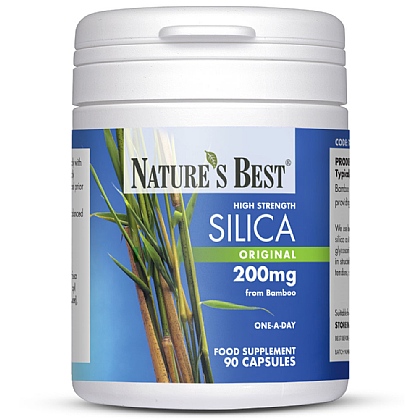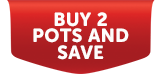 Silica 200mg, Natural Source Extract From Bamboo
4.9/5 based on

135 customer reviews
Highly Bioavailable Form, 90 Capsules, 3 month's supply, 1 a day
One of the UK's strongest providing 200mg of pure grade silica from bamboo extract, a rich natural source. UK-made and tested.
From £9.95
View Product
By
Anonymous
, 03 Sep 2020
Recommend to a friend: Yes
How much has this product helped you?
"Has made a big difference"
By
Anonymous
, 24 Aug 2020
My nails have been in poor condition for the last few years - breaking & splitting. I've been using this product for 3 months and it has made a huge difference. My nails are stronger and longer than they've been for a long time.
Recommend to a friend: Yes
How much has this product helped you?
"Happy with this product "
By
Dawne-Maria
, 20 Aug 2020
I started to take Sillica Advance on a whim glad I did eyes are bright er
My eyes are less dry.
Recommend to a friend: Yes
How much has this product helped you?
"Appears to work well"
By
Christine Conway
, 14 Aug 2020
Strengthen hair & nails
Recommend to a friend: Yes
How much has this product helped you?
"I have found this to be effective "
By
Anonymous
, 05 Aug 2020
I have always had very weak nails that broke, split, peeled, flaked and could never grow them. I have been taking Silica Advance for 6 months and they have improved a lot. Not so bendy, not breaking as much and generally more resilient. It's a slow process with nails as you have to wait for them to grow to show improvement, but these definitely work.
Recommend to a friend: Yes
How much has this product helped you?