Silica Advance, With Key Nutrients Biotin, Zinc and MSM
For Hair, Skin & Nails, 90 Tablets, 3 month's supply, 1 a day
Naturally sourced Silica (from bamboo extract 266mg), not horsetail
Small, easy to swallow, taste-free tablets
With key nutrients including biotin, zinc and vitamin C
A decent level of MSM 300mg, a fascinating nutrient needed for the production of proteins
Product ID: 781
Naturally sourced Silica (from bamboo extract 266mg), not horsetail
Small, easy to swallow, taste-free tablets
With key nutrients including biotin, zinc and vitamin C
A decent level of MSM 300mg, a fascinating nutrient needed for the production of proteins
Product Information

Silica Advance has been formulated by nutrition experts to provide nutrients key to the health of our hair, skin and nails. This approach means that our formula not only contains relevant nutrients, but relevant levels, which is quite different from the rather 'blanket approach' adopted by many companies promoting hair, skin and nail formulas.

Research has shown that a number of nutrients play a role in the health of hair, skin and nails, including biotin, zinc and vitamin C. And so you'll find our Technical Team have included a decent level of all of these to the formula. And of course we knew that the new formula would need to contain the same high potency, naturally sourced Silica as our Silica Original product.
Our original Silica 200mg product is one of our most popular products with customers giving it a rating of 5 stars. These genuine online reviews make interesting reading with customers making many positive comments about nail strength and stronger, more manageable hair.
Silica Advance is designed to complement your daily skin care regime and can be safely taken with one of our existing multivitamin and mineral formulas. It also works well when taken in conjunction with our high strength Fish Oil 1100mg.

Daily Intake
Take 1 tablet daily with a meal. Do not exceed recommended daily dose. Food supplements should not replace a balanced diet and a healthy lifestyle.
Formula
Powdered Bamboo extract
266mg
Ingredients
Methylsulphonylmethane (MSM), Cellulose, DiCalcium Phosphate, Powdered Bamboo Exudate (Bambusa arundinacea), Vitamin C (Ascorbic Acid), Zinc Citrate, Silicon Dioxide, Stearic Acid, Magnesium Stearate, Tablet Coating (Hydroxypropyl Methylcellulose, Glycerin), Biotin.
Suitable For
This product is suitable for all adults.This product is suitable for vegetarians.
Cautions/Allergies
This product is free from wheat, yeast, dairy, soya and nuts.This product is free from gluten containing ingredients. This product is not suitable during pregnancy or breast feeding
You Could Also Consider These Silica Products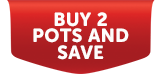 Silica 200mg, Natural Source Extract From Bamboo
4.9/5 based on

155 customer reviews
Highly Bioavailable Form, 90 Capsules, 3 month's supply, 1 a day
One of the UK's strongest providing 200mg of pure grade silica from bamboo extract, a rich natural source. UK-made and tested.
From £10.50
View Product
By
Carole Saul
, 23 Jul 2021
Recommend to a friend: Yes
How much has this product helped you?
"A Miracle In A Bottle"
By
Angelique du Toit
, 08 Jun 2021
I have always had strong nails until I entered the per menopause. My nails started splitting and flaking and the only way I could have my manicured nails was to have acrylic nails. They are not good in so many ways. During lockdown I decided to start the Silica Advance supplement with a big dose of scepticism. I'm delighted to say I had to revise my scepticism. After a few months I gave once again got beautifully, natural manicured nails. I am more than thrilled and give a resounding YES to anyone hesitant whether it will work or not.
Recommend to a friend: Yes
How much has this product helped you?
"This product appears to help"
By
M.W. Hannah
, 02 Jun 2021
In an attempt to improve nail strength and prevent broken nails.
Recommend to a friend: Yes
How much has this product helped you?
"This product worked very well for me. Much thicker hair after 3 months!"
By
Anonymous
, 13 May 2021
After the menopause my hair went really thin. My sister recomended this product and it has made all the difference!
Really thick hair!
Recommend to a friend: Yes
How much has this product helped you?
"Seems to work"
By
Anonymous
, 13 May 2021
I have been trying this over a couple of months now to try and stop hair loss. Since using it I have noticed that not so much seems to come out, especially when washing my hair. I cannot say it has made my hair thicker or grow quickly as my hair has always been slow growing. But if I can keep my hair then I am happy. Would recommend trying. You have to give it a few months in order to see a difference.
Recommend to a friend: Yes
How much has this product helped you?