These nourishing skin superfoods will keep your complexion looking radiant and vital.

Astaxanthin

Not all antioxidants are created equal. And evidence suggests astaxanthin is unparalleled in its antioxidant properties, surpassing other skincare superfoods, like vitamin E.1 Perhaps most notably, astaxanthin is said to be 6,000 times stronger than another antioxidant powerhouse, vitamin C, which can often be found lining bathroom cabinets.2 Eat it: Wild salmon

CoQ10

Widely believed to function as an antioxidant, CoQ10 is thought to play a role in energy production as it's closely involved in the metabolic processes that convert glucose into energy. Since the body's ability to make CoQ10 declines with age, ensuring a plentiful intake is essential. Eat it: Mackerel

Green tea

The properties of green tea are important in skin health. As a drink, it's crammed with antioxidants, which is why you often find green tea extract in so many skincare products. Drink it: Aim for one to two cups daily

Vitamin A

Vitamin A contributes to the maintenance of normal skin. And that's why retinol (a topical vitamin A) is such a popular skincare superstar. Eat it: Sweet potato

Vitamin C

Arguably the best-known antioxidant in the skincare arena, vitamin C contributes to the normal collagen formation for the normal function of skin. Eat it: Spinach

Biotin

Contributing to the maintenance of normal skin, biotin is an important nutrient to consume on a daily basis. Eat it: Eggs

Anthocyanidins

Members of the flavonoid family, some call anthocyanidins the Big Daddy of the antioxidant world. A regular dietary intake of anthocyanidins may support the body's collagen formation. Eat it: Blueberries

Vitamin E

Vitamin E is an old hand at the beauty game – and no wonder. This little guy works hard to keep skin radiant by contributing to the protection of cells from oxidative stress. Eat it: Sunflower seeds

Selenium

Another important antioxidant, selenium contributes to the protection of cells from oxidative stress. Eat it: Brazil nuts

Zinc

The mineral, zinc, supports your complexion in two ways: firstly, it contributes to the maintenance of normal skin; secondly, it contributes to the protection of cells from oxidative stress (aka the loss of collagen and elastin fibres). Eat it: Pumpkin seeds

Sea buckthorn berry oil

The berries found in the sea buckthorn plant aren't only tremendously rich in skin-loving antioxidants, but also in the omega 7 essential fatty acid, palmitoleic acid, which works hard to keep skin healthy. Find it: Nutritional supplements

Want to find out more?
Read more of our resources on ageing and related content here.


References:
Naguib YM., Antioxidant activities of astaxanthin and related carotenoids. J Agric Food Chem. 2000;48(4): 1150-4.

Ambati RR. et al.,, Astaxanthin: sources, extraction, stability, biological activities and its commercial applications--a review. Mar Drugs. 2014;12(1): 128-152.
You Might Also Like
---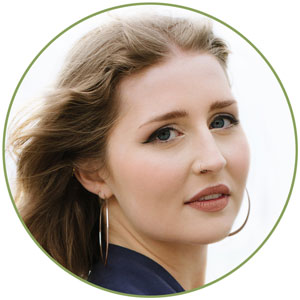 Olivia
Olivia Salter has always been an avid health nut. After graduating from the University of Bristol, she began working for a nutritional consultancy where she discovered her passion for all things wellness-related. There, she executed much of the company's content marketing strategy and found her niche in health writing, publishing articles in Women's Health, Mind Body Green, Thrive and Psychologies.

View More