Home

/

Back-To-School Health: Tips for Parents to Protect Their Children
Back-To-School Health: Tips for Parents to Protect Their Children



Do you remember your first day back to school after the balmy freedom of the summer holidays? Perhaps you were filled with excitement? Or were a little frightened? Maybe it just snuck up on you and you just rode the wave. Being "school ready" is a project in today's terms; making sure that your mini-me's have strong social skills, independence of their own personal care and a desire to learn, are just some of the few attributes needed to thrive in a school environment. Top of the list might be getting that school uniform sorted or struggling to decide on what stationery to buy, and wow! there is a mind-boggling amount of choice out there now, isn't there? Who knew that the pencil case you choose would influence your social standing for the whole academic year!

With all the basics covered you are probably feeling exhausted by now! So, we've created this guide to cover the most important part for you – your child's health.

Hygiene
It's no secret that washing little hands can help prevent the spread of bugs and germs. After all, it is hygiene that is one of your first defences against foreign invaders causing health upsets. Discussing the importance of handwashing with soap and water, especially after a trip to the toilet is good practice. A great way to show how germs can linger and spread is by letting your little-one cover their hands in paint (let's pretend the paint is germs) and then try washing it all off… not as easy as it sounds! But a good lesson that 'just a splash' of water is not enough to make them clean.

Using a tissue to deal with sneezes, runny noses (and there will be a lot of those) is sound advice and teaches them that to 'catch it, bin it, kill it' will deter germs from spreading. With the fundamentals out of the way, and your child clued up that prevention is better than cure, we can guide you on how to support your 'wee-nippers' health from the inside.

Diet and Nutrition
Your child's diet is the cornerstone to their good health, wellbeing and a strong immune system. A balanced and colourful plate provides all the macro and micronutrients necessary for optimal health. However, we are all too familiar with the up-hill struggle this can be with allergies, intolerances, lifestyle, time constraints and, let's not forget fussy eaters! Despite best efforts to ensure your little darlings have the foundation food groups they need; fats, carbohydrates and protein, they can be dodged faster than a speeding bullet. That's why we have developed a comprehensive range of 'foundation' supplements that are child friendly, to plug any gaps that their diet does not meet.

A good multi
A-Z Fizzy Multivitamins & Minerals is the latest edition to our range. One-a-day, natural berry flavoured effervescent tablets that disperse easily in water to create a tasty drink that the whole family will love. With 22 vitamins and minerals to provide comprehensive coverage, this is a delicious way to ensure an adequate supply of key nutrients, including twice the NRV of vitamin D, every day. Important trace minerals; iron, chromium and zinc are included at significant levels plus iodine, for supporting growth. A low sodium drink that keeps your child hydrated while providing a spectrum of nutrients.

Tasty Chews are a delicious chewable multivitamin and mineral formula, with 21 nutrients in each tablet. Each tablet contains better levels of all the important trace minerals and vitamins, including B vitamins for energy, and iodine for normal energy metabolism and normal neurological development. Zinc is included for healthy skin and immune system. Although we've packed more nutrients in to these tablets than other companies ever achieve, we've also managed to make them taste great by microencapsulating certain nutrients such as the iron to mask their taste, and by adding natural forest fruit flavour. The formula is carefully planned to allow it to be suitable for ages 4-14 years, with one tablet per day for children up to 10 years of age and two tablets for the older aged group.

Omega 3 Chewy Fruit Bursts are flavoured with real blackcurrants and are packed with relevant levels of vitamins A, C, D and E. The high strength Omega 3 fats, cleverly disguised by tasty fruit, will help nourish and support the growth, skin, eyes and immune system of your child.

Digestive Upsets
Although digestive processes matured when your child reached 6-8 months their developing gut is still unfamiliar with various bacteria, viruses, food and environments.

Some tips to mitigate any upset tummies would be to wash and cook food properly and to support their digestive functions with a healthy diet packed with fresh vegetables and fruit. For additional care you may wish to supplement their regimen with a natural soluble fibre. Fructo-oligosaccharides, or FOS for short, is an example of such fibre. It naturally occurs in some vegetables but as we know, kids are not usually excited when presented with a bowl of the green stuff! Flourishe is packed with this special carbohydrate in the form of chicory root. It is a lip smackingly tasty sweet powder that your little ones will love sprinkled over their morning cereal or stirred into a hot drink. FOS is a clear win in maintaining a healthy digestive system, as it has published studies confirming its value in supporting normal intestinal health.

The microbiome in the gut is a beautiful balance of many types of bacteria. They all contribute to successfully support our digestion and even our wellbeing. This is true to be said for your child's too. With gut compromising harpoons being shot from every direction, it's no wonder young children suffer with digestive upsets. To help maintain a healthy population of useful bacteria in your child's gut when faced with upsets, you may consider a course of bacteria such as Acidophilus Extra 4 Billion to re-establish the status quo. We use sophisticated processes and packaging to ensure these gut supporting heroes remain viable so they can deliver the bacteria to where they are needed.

Healthy Growing Bones
Running, jumping, kicking or throwing a ball, these are all great ways for your little tyke to be active. The fact is that being a physically active child leads to strong muscles and bones, a healthy weight and normal cognitive function.

Motivating children to be energetic can be like pushing water up a hill, but there are fundamental rules you can follow to help engage your child. Choose age appropriate activities, give them plenty of opportunities to be active; clubs, classes or playground visits, and above all focus on FUN. Little is mentioned of the third nutrient hero in bone health; magnesium. What is for sure is that adequate levels of this mineral are essential for the absorption of vitamin D and calcium. Magnesium helps convert vitamin D into its active form which in turn assists the uplift of calcium.

You can support your child's active lifestyle beginnings by including leafy green vegetables, whole grains and nuts, to name a few, to their diet. If you are concerned that their current intake is low in magnesium you may wish to include a supplement form. There are no bullet shaped tablets to muscle down here! MagAsorb Magnesium Citrate is a scrummy tasting, highly bioavailable powdered form which can be stirred into water to make a hydrating citrus drink… mmmm!


You Might Also Like
---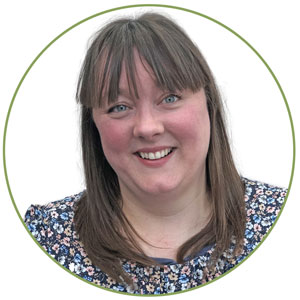 Keri
Keri Filtness has worked in the Nutrition Industry for 19 years. She is regularly called upon for her professional comments on health and nutrition related news. Her opinions have been featured by BBC3, Prima, Vitality, The Mirror, Woman's Own and Cycling Weekly, amongst others. She has also worked one to one with journalists, analysing their diets and health concerns and recommending changes and additions, where appropriate.

View More
-->