Tasty Chews, A Chewable Multivitamin and Mineral For Children 4-14 years
With Vitamins A, D + Zinc For Immune Support, B Vitamins For Energy, 100 Tablets, 1+ month's supply
UK's best formula with 21 nutrients in each tablet
Great tasting chews, forest fruit flavour
Aspartame-free and tooth friendly, so great for kids
Made in the UK to pharmaceutical standards
Product ID: 648
UK's best formula with 21 nutrients in each tablet
Great tasting chews, forest fruit flavour
Aspartame-free and tooth friendly, so great for kids
Made in the UK to pharmaceutical standards

Product Information
Tasty Chews is one of the most comprehensive children's formulations on the market. Each tablet contains better levels of all the important trace minerals and vitamins, including B vitamins for energy, and iodine for normal energy metabolism and normal neurological development. Zinc is included for a healthy skin and immune system.

Although we've packed more nutrients in to these tablets than other companies ever achieve, we've also managed to make them taste great by micro-encapsulating certain nutrients such as the iron to mask their taste and by adding natural forest fruit flavour. The formula is carefully planned to allow it to be suitable for ages 4-14 years, with one tablet per day for children up to 10 yrs and two tablets for the older aged group.
Daily Intake
Children 4-10 years: Chew 1 tablet daily with a meal.
Children 11 years and over: Chew 2 tablets daily with a meal.
Do not exceed recommended daily dose.
Food supplements should not replace a balanced diet and healthy lifestyle.
Formula
Thiamin (Vitamin B1)
0.7mg
Riboflavin (Vitamin B2)
0.8mg
Pantothenic Acid (Vitamin B5)
3mg
Ingredients
Sweetener: Xylitol, Calcium Carbonate, Fructo-oligosaccharides, Magnesium Hydroxide, Vitamin C (Ascorbic Acid), Flavouring (contains Sulphites), Niacin (Nicotinamide*), Citric Acid, Stearic Acid, Vitamin E (dl-alpha Tocopherol Acetate), Iron (Ferrous Fumarate*), Silicon Dioxide, Magnesium Stearate, Colour: Beetroot Powder, Zinc Oxide*, Vitamin A Acetate, Vitamin B6 (Pyridoxine Hydrochloride*), Pantothenic Acid (Calcium Pantothenate), Thiamin Mononitrate, Riboflavin*, Vitamin D3, Choline Bitartrate, Inositol, Chromium Picolinate, Folic Acid, Potassium Iodide, Biotin, Sodium Selenite, Vitamin B12 (Cyanocobalamin).

*Microencapsulated with mono and diglycerides of fattyacids to mask the taste of the given vitamin/mineral.
Suitable For
This product is suitable for all adults and children aged 4 years and over.
This product is suitable for vegetarians.
Cautions/Allergies
For allergens see ingredients listed in bold
This product is free from wheat, yeast, dairy, soya, nuts and shellfish.
This product is free from gluten containing ingredients.This product contains iron, which, if taken in excess, may be harmful to young children. Keep out of sight and reach.
Excessive consumption maybe cause laxative effects.
This product is not suitable during pregnancy and breast feeding.
You Could Also Consider These Kids and Teens Products
Great Combinations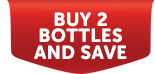 Cod Liver Oil Liquid, High Strength, Pure Omega 3s 1050mg/5ml
4.8/5 based on

140 customer reviews
With Vitamins A, D3 And E, Natural Lemon Flavour, 300ml, 2 month's supply
A pure cod liver oil liquid with delicious natural lemon extracts. Each 5ml teaspoon delivers a huge dose of Omega 3's plus Vitamin D.
From £5.65
View Product
Omega 3 Chewy Fruit Bursts with Vitamin A,C, D, and E
4.7/5 based on

62 customer reviews
Great sharp blackcurrant taste with no fishy after-taste
These delicious chewable blackcurrant flavour capsules deliver a full 100mg of DHA and are popular with even the fussiest kids- or your money back!
£9.95
Add to basket
Vitamin C - (As Ascorbic Acid Powder)
4.9/5 based on

79 customer reviews
Fast dissolving, soluble fine powder
Purest form of Vitamin C, fast dissolving powder. Add to drinks and puddings for a refreshing sharp taste. Lowest priced Vitamin C, just 6p/gram
£11
Add to basket
"Best kids tasting tablet iv found for them "
By
Anonymous
, 04 Sep 2020
My 5 yr old takes them without problems as we had bought some other brand before and she didn''t like that one
Recommend to a friend: Yes
How much has this product helped you?
"not tasty at all"
By
Helen Acklam
, 13 Aug 2020
These have a very strange aftertaste.. a bit like saccharin.
Recommend to a friend: No
Thank you for taking the time to leave a review.

I am sorry to hear that you did not like the taste of this product. I have contacted you directly to discuss this further.

Nature's Best Nutrition Advice:
How much has this product helped you?
"Very happy with it!!"
By
Anonymous
, 31 Jul 2020
I''ve been using this product since last winter.
I tried to give my kids other vitamins but didn''t like the taste. With this ones they don''t forget to take it every day.
Recommend to a friend: Yes
How much has this product helped you?
"Boys Love Them"
By
Toni Ward
, 19 Jun 2020
I have two boys 6 & 8 and they think of them as a daily treat.
I wanted to add a supplement to make sure they are always getting what they need as some days they don't eat eat every id like them to, and I hoped that they might help with their growing pains and my sons rough skin on his back. And it seems that it has helped on both counts, so I'm going to keep buying them.
Recommend to a friend: Yes
How much has this product helped you?
"Very good vitamins "
By
Dominik Rogalewicz
, 28 Apr 2020
One of the best vitamins
Recommend to a friend: Yes
How much has this product helped you?