Astaxanthin is a powerful antioxidant that belongs to a family of chemicals called carotenoids. It can be found naturally in pink freshwater algae and produces the vibrant red and orange hues seen in oily fish and seafood, most notably trout, wild salmon, prawns, and lobster.

Astaxanthin is famed for its unique molecular structure. Research suggests astaxanthin's antioxidant activity is unrivalled by that of any other carotenoid (1). Impressively, it's five times more potent than beta-carotene, 100 times more powerful than vitamin E, and 6,000 times stronger than vitamin C (2).

For that reason, some experts believe astaxanthin should be front and centre in conversations on health, especially when it comes to the heart.

Cardiovascular health and oxidative stress
A healthy cardiovascular system needs a healthy heart, arteries, and veins. But free radicals and oxidative conspire to hijack this.

Free radicals are unstable molecules with an uneven number of electrons. Crucially, electrons need to be in pairs. As such, free radicals rob electrons from other healthy cells, turning healthy cells into free radicals as they do so. This domino often affect paves the way for ill health in the body (3).

Antioxidants, on the other hand, fight free radical damage and safeguard the body. These potent molecules have a spare electron that can be used to stabilise free radicals.

But the body's antioxidant defences aren't always impenetrable. And free radicals can overwhelm antioxidants. Oxidative stress happens when there's an unequal number of free radicals and antioxidants.

Oxidative stress is believed to play a role in poor heart health, contributing to abnormal activity in the artery walls, the oxidation of lipids and proteins, and cholesterol imbalances (4).

Astaxanthin and heart health
Age and poor lifestyle and nutrition choices affect the body's natural antioxidant defence system, leaving it vulnerable to attack from free radicals and oxidative stress, which can impact the cardiovascular system, amongst other things.

Fortunately, increasing your dietary intake of antioxidants has shown great promise at reducing oxidative stress in the body. For this reason, astaxanthin may be a useful addition to your arsenal.

There's a growing raft of evidence to suggest that astaxanthin may improve the total antioxidant and oxidative capacity in the body (5).

Dietary sources of astaxanthin
Astaxanthin accumulates in marine organisms, like freshwater algae, crab, salmon, prawns, trout, and lobster, making them excellent dietary sources of the antioxidant (6). Yeast also contains astaxanthin.

The problem is, you would have to eat vast quantities of these foods to get relevant levels of astaxanthin. And if you were a vegetarian, vegan, or simply didn't like fish, this would be near impossible.

In contrast, taking a quality astaxanthin supplement – namely, a natural source of microalgae – is an effective, convenient, and vegan-friendly way to include this supercharged antioxidant in your diet.

To learn more about astaxanthin, head back to our dedicated health blog.
References
Naguib YM. Antioxidant activities of astaxanthin and related carotenoids. (2000) J Agric Food Chem. 48(4): 1150-4.

Nishida Y, Yamashita E, Miki W (2007). Quenching Activities of Common Hydrophilic and Lipophilic Antioxidants against Singlet Oxygen Using Chemiluminescence Detection System. Carotenoid Science, 11:16-20

Barnham, K., Masters, C. & Bush, A. (2004) Neurodegenerative diseases and oxidative stress. Nat Rev Drug Discov 3, 205–214.

Dhalla NS, Temsah RM, Netticadan T. (2000) Role of oxidative stress in cardiovascular diseases. J Hypertens. 18(6): 655-73.

Kato, T., Kasai, T., Sato, A., Ishiwata, S., Yatsu, S., Matsumoto, H., Shitara, J., Murata, A., Shimizu, M., Suda, S., Hiki, M., Naito, R. and Daida, H., 2020. Effects of 3-Month Astaxanthin Supplementation on Cardiac Function in Heart Failure Patients with Left Ventricular Systolic Dysfunction-A Pilot Study. Nutrients, 12(6), 1896; Miyawaki H et al. (2008). Effects of astaxanthin on human blood. J Clin Biochem Nutr. 43(2): 69-74; Saito et al. (2012). Astaxanthin increases choroidal blood flow velocity. Graefes Arch Clin Exp Ophthalmol

Ambati, R. R., Phang, S. M., Ravi, S., & Aswathanarayana, R. G. (2014). Astaxanthin: sources, extraction, stability, biological activities and its commercial applications--a review. Marine drugs, 12(1), 128–152.
Related Posts


Disclaimer: The information presented by Nature's Best is for informational purposes only. It is based on scientific studies (human, animal, or in vitro), clinical experience, or traditional usage as cited in each article. The results reported may not necessarily occur in all individuals. Self-treatment is not recommended for life-threatening conditions that require medical treatment under a doctor's care. For many of the conditions discussed, treatment with prescription or over the counter medication is also available. Consult your doctor, practitioner, and/or pharmacist for any health problem and before using any supplements or before making any changes in prescribed medications.
---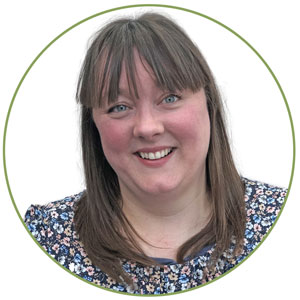 Keri
Keri Filtness has worked in the Nutrition Industry for 19 years. She is regularly called upon for her professional comments on health and nutrition related news. Her opinions have been featured by BBC3, Prima, Vitality, The Mirror, Woman's Own and Cycling Weekly, amongst others. She has also worked one to one with journalists, analysing their diets and health concerns and recommending changes and additions, where appropriate.