Although the risk of many health conditions tends to increase with age, women are more likely to experience anaemia in their younger years – albeit before menopause. After menopause, however, a woman's risk of developing anaemia drops to that of her male counterpart's.

What causes anaemia in women?
Anaemia occurs when the body doesn't have enough healthy red blood cells or haemoglobin, both of which play a vital role in transporting oxygen around the body. There are several types of anaemia, each with different causes.

As we outline below, menstruation and pregnancy leave women uniquely vulnerable to iron-deficiency anaemia, which is broadly attributed to a shortage of iron. And crucially, iron supports the production of red blood cells and haemoglobin.

In some instances, pregnancy may also increase the risk of folate deficiency anaemia – characterised by a lack of folate – which produces unusually large red blood cells unable to carry out their job effectively in the body.

Though younger women are more likely to develop anaemia, the good news is that this condition can be prevented and treated with the correct dietary changes and supplements.

Symptoms of anaemia
Anaemia can vary in its severity. If you have anaemia, you may experience the following symptoms (1):
Anaemia skin – pale skin, lips, gums, and palms

Anaemia eyes – pale or yellow inner lower eyelids

Extreme fatigue

Shortness of breath

Heart palpitations
There are different types of anaemia. You can find out more about the specific symptoms of
iron-deficiency anaemia
or vitamin B12 or
folate deficiency anaemia
.
Anaemia and menstruation
Young women with heavy periods (menorrhagia) commonly experience iron-deficiency anaemia due to losing iron-containing blood each month. According to Women's Health Concern – The British Menopause Society's patient arm – one in 20 women see their GP every year for heavy periods (2).

Figures released by NICE also reveal that 14 per cent of non-pregnant women of childbearing age in the UK experience iron-deficiency anaemia (3).

If you have heavy periods, you may wish to discuss this with your GP. They will then decide whether or not you should be tested for anaemia.

Dietary changes and supplements
Changing your diet is one of the most effective ways to prevent or manage iron-deficiency anaemia if you menstruate heavily. Learn more about the best foods to replenish your iron stores here.

Following a carefully curated supplement programme is another weapon in your armoury. To make up for the iron lost through menstruation each month, women between the ages of 19 and 50 require 14.8mg of iron daily. You can often find around 14mg of iron in a single supplement or multivitamin formula.

Taking a multivitamin with relevant levels of vitamin C may further support the absorption of iron.

Pregnancy and anaemia
Aside from menstruation, some women may become anaemic during pregnancy. Pregnancy can lead to low iron and, in some instances, folate (folic acid), both of which may cause anaemia.

A pregnant woman needs extra iron to ensure her baby receives enough oxygen and nutrients from the blood. This increase in demand may deplete a woman's iron stores and lead to iron-deficiency anaemia.

A developing baby can also leach a mother's folate reserves to produce DNA, cells, red blood cells, and amino acids, which may lead to folate deficiency anaemia.

You are more likely to develop anaemia in pregnancy if you (4):
Are carrying more than one baby

Have morning sickness that's making you vomit frequently

Have had two pregnancies close together

Have had anaemia before you were pregnant

Are vegan or vegetarian (meat is a rich source of iron)

How can anaemia affect pregnancy?
Experiencing iron-deficiency anaemia in pregnancy can leave you feeling exhausted and drained. If left untreated, iron-deficiency anaemia could also increase your risk of the following birthing complications (5).
Your baby may have a low birth weight

Your baby may be born prematurely

Your body may struggle to cope with the blood loss during labour

Your baby may encounter problems with cognitive development

And if you experience folate deficiency anaemia in pregnancy, it may contribute to the development of birth defects, such as neural tube abnormalities (spina bifida).

Not getting enough vitamin B12 and experiencing vitamin B12 deficiency anaemia in pregnancy may also increase the risk of serious birth defects. (Link to article: Vitamin B12 or folate deficiency: symptoms and causes).

You may have found it hard to read these potential birth complications. But rest assured, these risks are low. And with the correct diagnosis and treatment, it's highly probable that you will have a healthy, happy pregnancy and baby. In the UK, every pregnant woman is tested for anaemia at 28 weeks.

For more advice on how to manage your health during pregnancy, see our guide.

How can I prevent anaemia during pregnancy?
Changing your diet to incorporate more iron, folic acid, and vitamin B12 sources, along with vitamin C – which supports iron absorption – is an effective way to safeguard your health during pregnancy and prevent anaemia. Learn more about the dietary changes you should consider here.

Supplements are another helpful and reliable tool to plug any nutritional gaps you may encounter at this time.

Since your iron requirements are higher to compensate for your baby's growth, look for a specialist pregnancy multivitamin that contains around 17mg of iron. Try to find a formula that also supplies good levels of vitamin C to help iron absorption.

To prevent neural tube abnormalities from developing, all women are advised to take a multivitamin or single supplement containing 400µg of folic acid before conceiving and up until they're 12 weeks pregnant (6).

Finally, look for a quality pregnancy multivitamin that also delivers at least 6µg vitamin B12 to keep vitamin B12 deficiency anaemia at bay.

As a woman, it's important to remain cognisant of your increased risk of anaemia. With this knowledge, you can implement the necessary changes to support your health and prevent a nutritional deficiency from escalating into full-blown anaemia throughout your life.

To learn more about anaemia, head back to our dedicated blog.
References
Related Posts


Disclaimer: The information presented by Nature's Best is for informational purposes only. It is based on scientific studies (human, animal, or in vitro), clinical experience, or traditional usage as cited in each article. The results reported may not necessarily occur in all individuals. Self-treatment is not recommended for life-threatening conditions that require medical treatment under a doctor's care. For many of the conditions discussed, treatment with prescription or over the counter medication is also available. Consult your doctor, practitioner, and/or pharmacist for any health problem and before using any supplements or before making any changes in prescribed medications.
---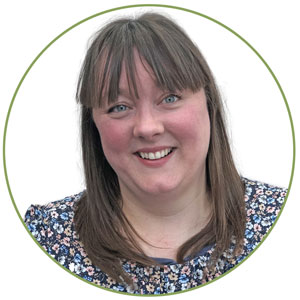 Keri
Keri Filtness has worked in the Nutrition Industry for 19 years. She is regularly called upon for her professional comments on health and nutrition related news. Her opinions have been featured by BBC3, Prima, Vitality, The Mirror, Woman's Own and Cycling Weekly, amongst others. She has also worked one to one with journalists, analysing their diets and health concerns and recommending changes and additions, where appropriate.