Home

/

Astaxanthin and brain health: What's the link?
Astaxanthin and brain health: What's the link?

A naturally occurring carotenoid, astaxanthin is derived from the pink microalgae Haematococcus Pluvialis. Astaxanthin is one of the most potent antioxidants known to scientists. A study comparing astaxanthin to other carotenoids revealed that it's unparalleled in its antioxidant activity, making it a nutritional powerhouse (1).

Given its impressive antioxidant credentials, there's some evidence to suggest astaxanthin may support many aspects of health, especially where the brain is concerned.

Oxidative stress and the brain
Although your brain is safeguarded by the blood-brain barrier – which prevents dangerous substances from invading it – and a specialised immune system that detects intruders', it still remains vulnerable to attack and injury by free radicals.

Free radicals are molecules with an uneven amount of electrons. Problem is, electrons operate in pairs. And so, free radicals scavenge electrons from healthy cells and, as a result, create more free radicals (2).

Antioxidants, on the other hand, are gifted with an extra electron, which can be used to neutralise free radicals. As such, they safeguard the body and keep free radicals in check.

However, antioxidants aren't indestructible. And their defences can be overwhelmed by free radicals. Oxidative stress occurs when there's an imbalance of free radicals and antioxidants in the body.

From around 50, the brain's natural antioxidant enzymes start to lose their effectiveness and become more prone to free radical damage and oxidative stress. Chronic oxidative stress has been implicated in the development and progression of neurodegenerative conditions (3).

Dietary sources of astaxanthin
Freshwater algae, crab, prawns, salmon – especially wild salmon – and yeast are excellent dietary astaxanthin sources (6). However, it's tremendously difficult to obtain relevant amounts from your diet alone.

Indeed, to get 3.6mg of astaxanthin, you would need to eat 165g of salmon each day. This salmon would have to be wild, too – not farmed. The rich red hues of wild salmon are attributed to their diet of astaxanthin-rich algae, which can only be found in open waters.

Eating this amount of wild salmon daily isn't always a viable option, especially if you're vegetarian, vegan, or simply don't like fish.

Taking a quality, natural astaxanthin supplement, on the other hand, is a simple, convenient, and effective way to include this powerful antioxidant in your diet.

To learn more about astaxanthin, head back to our dedicated health blog.


References
Naguib YM. Antioxidant activities of astaxanthin and related carotenoids. (2000) J Agric Food Chem. 48(4): 1150-4.

Barnham, K., Masters, C. & Bush, A. (2004) Neurodegenerative diseases and oxidative stress. Nat Rev Drug Discov 3, 205–214.

livescience.com. 2021. What Are Free Radicals?. [ONLINE] Available at: https://www.livescience.com/54901-free-radicals.html

Zanotta, D., Puricelli, S. and Bonoldi, G., 2014. Cognitive effects of a dietary supplement made from extract of Bacopa monnieri, astaxanthin, phosphatidylserine, and vitamin E in subjects with mild cognitive impairment: a noncomparative, exploratory clinical study. Neuropsychiatric Disease and Treatment, 225; Katagiri, M., Satoh, A., Tsuji, S. and Shirasawa, T., 2012. Effects of astaxanthin-rich Haematococcus pluvialis extract on cognitive function: a randomised, double-blind, placebo-controlled study. Journal of Clinical Biochemistry and Nutrition, 51(2), 102-107.

Nakagawa, K., Kiko, T., Miyazawa, T., Carpentero Burdeos, G., Kimura, F., Satoh, A. and Miyazawa, T., 2011. Antioxidant effect of astaxanthin on phospholipid peroxidation in human erythrocytes. British Journal of Nutrition, 105(11), 1563-1571; Chang, C., Chen, C., Chiou, J., Peng, R. and Peng, C., 2010. Astaxanthine Secured Apoptotic Death of PC12 Cells Induced by β-Amyloid Peptide 25–35: Its Molecular Action Targets. Journal of Medicinal Food, 13(3), 548-556.

Ambati, R. R., Phang, S. M., Ravi, S., & Aswathanarayana, R. G. (2014). Astaxanthin: sources, extraction, stability, biological activities and its commercial applications--a review. Marine drugs, 12(1), 128–152.
Related Posts


Disclaimer: The information presented by Nature's Best is for informational purposes only. It is based on scientific studies (human, animal, or in vitro), clinical experience, or traditional usage as cited in each article. The results reported may not necessarily occur in all individuals. Self-treatment is not recommended for life-threatening conditions that require medical treatment under a doctor's care. For many of the conditions discussed, treatment with prescription or over the counter medication is also available. Consult your doctor, practitioner, and/or pharmacist for any health problem and before using any supplements or before making any changes in prescribed medications.
---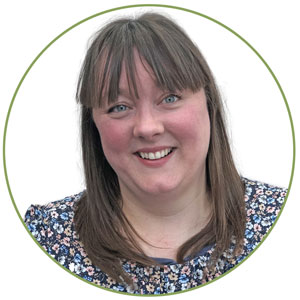 Keri
Keri Filtness has worked in the Nutrition Industry for 19 years. She is regularly called upon for her professional comments on health and nutrition related news. Her opinions have been featured by BBC3, Prima, Vitality, The Mirror, Woman's Own and Cycling Weekly, amongst others. She has also worked one to one with journalists, analysing their diets and health concerns and recommending changes and additions, where appropriate.