Refreshall®, For Normal Cognitive Function*
With B Vitamins, Iodine*, Ginkgo and Rosemary, 120 Tablets, 2 Month's Supply, 2 a day
Unique formula supports cognitive function/mental performance
The full 6000mg top quality ginkgo per 2 tablets
With rosemary, sage and lemon balm extracts
Select B vitamins - B1*, B12* and B5* & the mineral Iodine
Product ID: 128
Unique formula supports cognitive function/mental performance
The full 6000mg top quality ginkgo per 2 tablets
With rosemary, sage and lemon balm extracts
Select B vitamins - B1*, B12* and B5* & the mineral Iodine
Product Information
Two tablets of Refreshall provide the full 6000mg of top quality ginkgo that studies have confirmed as an effective dose for helping to maintain a healthy circulation to the brain.

More than just ginkgo; Refreshall has been specially formulated to include rosemary, sage and lemon balm extracts, all of which may help maintain memory. Our experts have carefully selected these particular herbs as they are believed to work in different ways from ginkgo – to optimise Refreshall's effect.

Aside from these herbs the formula boasts a decent level of iodine, a trace mineral known for its role in normal cognitive and neurological function. And if this wasn't enough, three important B vitamins are featured; vitamin B1 for normal psychological function, B5 for its role in normal mental performance and B12 for normal neurological and psychological functions.

As with all our ginkgo products we use the highest grade material available for this formula, a grade that we believe is not used by any other company in the UK.
Daily Intake
Take 2 tablets daily with a meal. Do not exceed recommended daily dose.
Food supplements should not replace a balanced diet and healthy lifestyle.
Formula
Ginkgo Biloba (as 120mg extract)
6000mg
Lemon Balm (as 50mg extract)
1000mg
Sage (as 200mg extract)
1000mg
Rosemary (as 20mg extract)
100mg
Thiamin (Vitamin B1)
0.55mg
Pantothenic Acid (Vitamin B5)
3mg
Ingredients
DiCalcium Phosphate, Cellulose, Sage Leaf Extract, Ginkgo Biloba Leaf Extract, Lemon Balm Leaf Extract, Tablet Coating (Hydroxypropyl Methylcellulose, Colours: Titanium Dioxide, Curcumin, Copper Chlorophyll & Iron Oxide, Gylcerine), Anti-caking Agents (Silicon Dioxide, stearic Acid & Magnesium Stearate), Crosslinked Cellulose Gum, Rosemary Leaf Extract, Pantothenic Acid (Calcium Pantothenate), Thiamine Mononitrate, Vitamin B12 (Cyanocobalamin), Iodine (Potassium Iodide).
Suitable For
This product is suitable for all adults. This product is suitable for vegetarians and vegans.
Cautions/Allergies
This product is free from wheat, yeast, dairy, soya, nuts and shellfish.
This product is free from gluten containing ingredients.
Do not take if pregnant or breast feeding.

Those using prescription blood thinning medication (anticogulant) or aspirin should consult their doctor before using Refreshall.
Questions & Answers (0)
You Could Also Consider These Ginkgo Biloba Products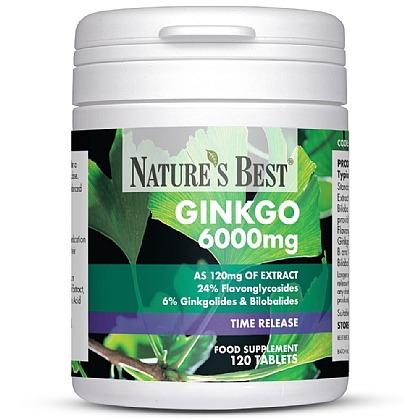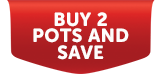 Ginkgo Biloba 6000mg, Pure Grade Extract
4.8/5 based on

334 customer reviews
180 tablets, 1-a-day, 6 month's supply
Helps maintain circulation to the extremities including the feet, hands and brain. May help memory in the short term. The UK's best quality ginkgo
From £10.95
View Product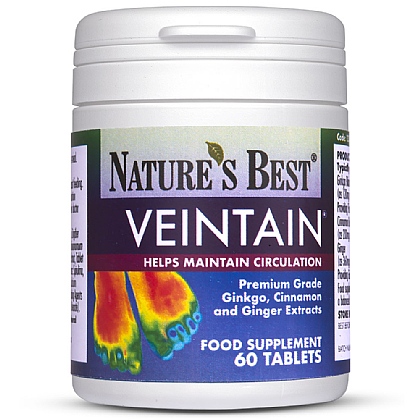 Veintain®, Helps Maintain Circulation To The Body's Extremities
4.3/5 based on

183 customer reviews
With Ginkgo, Cinnamon and Ginger, 60 Tablets, 1 Month's Supply, 2 a day
High strength Ginkgo plus cinnamon and ginger in a formula designed to help people with cold hands and feet. Thousands of satisfied customers.
£13.60
Add to basket
"I hope it will help with memory"
By
Anonymous
, 25 May 2021
Recommend to a friend: Don't know
How much has this product helped you?
"Protection against memory problems "
By
Patricia Walker
, 26 Apr 2021
Recommend to a friend: Yes
How much has this product helped you?
By
Jennifer Davies
, 25 Feb 2021
To improve our memories, and brain function.
Recommend to a friend: Yes
How much has this product helped you?
"neurological pro"
By
Robert Stuart
, 26 Dec 2020
recommended, these magic herbs are more effective at managing stress than a***-********c medication, thanks
Recommend to a friend: Yes
Hello,

Thank you for taking the time to leave a review. We would advise keeping your doctor informed of any supplements you are taking and to always discuss changes to your medication with them first.

Kind regards, Sally
Nature's Best Nutrition Advice:
How much has this product helped you?
"Refreshall "
By
Anonymous
, 13 Dec 2020
I think it helps my memory anything that will help an ageing brain.
Recommend to a friend: Don't know
How much has this product helped you?