Ginkgo Biloba 6000mg, Pure Grade Extract
Time Release Formula, 180 Tablets, 6 month's supply, 1 a day
Purest extract available in the UK
Gentle on the tummy - longer acting
Meets strictest EU regulations on contaminants
Convenient, one-a-day formula
Product ID: 154
Purest extract available in the UK
Gentle on the tummy - longer acting
Meets strictest EU regulations on contaminants
Convenient, one-a-day formula

Product Information
This product was the original 'Ginkgo 6000' and whilst many companies have now copied the name, they certainly haven't copied the quality of the ginkgo!Ginkgo is a potent bioflavonoid, part of a class of naturally occurring plant compounds rich in antioxidants. It has been used for centuries in herbal medicine and is believed to support the circulation to the extremities including the brain, and has been shown to support memory in the short term. Ginkgo 6000 is one of our most popular supplements for those looking to maintain normal cognitive function and blood system micro circulation.We use a radio of 50:1 which is the equivalent to 6000mg of dried ginkgo leaves, providing 120mg of standardised leaf extract in each tablet. With 24% flavonglycosides and 6% ginkgolides and bilobalides (terpene lactones), you're assured the best levels of the 'active' compounds found in this natural botanical.Our ginkgo is made to GMP (Good Manufacturing Practice) and we insist on strict quality standards, with the result that we can reject 9 out of 10 raw materials without even seeing them. Our raw material undergoes heavy metal and microbiological testing to ensure quality and safety is guaranteed. This process means that we can strictly control the levels of ginkolic acid is kept well below the required threshold. For more information on this take a
look at our Ginkgo Adulteration article
.We are the only company to design time release tablets which dissolve the ginkgo over a period of two hours after swallowing, which is gentle on the tummy and reduces the likelihood of short-term, mild headaches. Whilst we are aware there are higher extracts available our wealth of experience and the tests we conduct conclude that this strength is the safest.
Daily Intake
Take 1 tablet daily, just after a meal. Do not exceed recommended daily dose.
Food supplements should not replace a balanced diet and healthy lifestyle.
Formula
Standardised extract of Ginkgo Biloba leaves
120mg
providing Flavonglycosides
28.8mg
Ginkgolides A B and C and Bilobalide
7.2mg
Ingredients
DiCalcium Phosphate, Cellulose, Ginkgo Biloba Extract, Anti-caking Agents (Silicon Dioxide & Magnesium Stearate), Tablet Coating (Hydroxypropyl Methylcellulose, Glycerine), Crosslinked Cellulose Gum, Stearic Acid.
Suitable For
This product is suitable for all adults. This product is suitable for vegetarians and vegans.
Cautions/Allergies
This product is free from wheat, yeast, dairy, soya, nuts and shellfish.
This product is free from gluten containing ingredients.
Do not take if pregnant or breast feeding.
Those using prescription blood thinning medication (anticoagulants) or aspirin should consult their doctor before using ginkgo.
You Could Also Consider These Ginkgo Biloba Products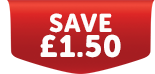 Refreshall
4.7/5 based on

38 customer reviews
B Vitamins & Iodine For Normal Cognitive Function
Helps maintain short term memory. High strength Ginkgo biloba, sage, rosemary and lemon balm. Including B12 for neurological and psychological support. Thousands of satisfied customers.
£14.95
£13.45
Add to basket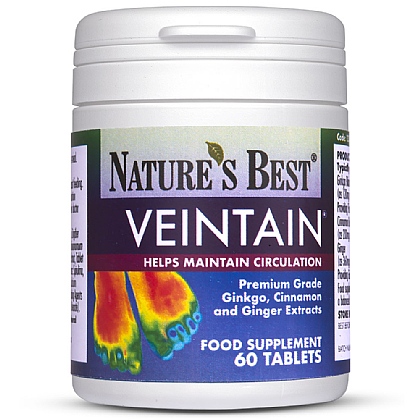 Veintain®
4.4/5 based on

123 customer reviews
Ginkgo 6000 and spices for Cold Hands and Feet
High strength Ginkgo plus cinnamon and ginger in a formula designed to help people with cold hands and feet. Thousands of satisfied customers.
£12.75
Add to basket
By
carol moss
, 02 Jul 2020
Ihave used this product from you every day for over 30 years !! I first started using it as i suffered with cold hands and chilblains on my feet in the winter and ginkgo was supposed to help with circulation to the extremities.For me it seems to have worked and have not had the problems since.I only take 1 tablet daily.
Recommend to a friend: Yes
How much has this product helped you?
"Problem"
By
gerald rickwood
, 28 Jun 2020
Hoped it would help with ''restless legs syndrome'' but had to stop taking it after 5 days because it made me feel extremely tired. It just didn''t suit me or help with the problem. Probably is value for money but can''t recommend it for my problem
Recommend to a friend: No
Thank you for taking the time to leave a review.

I am sorry to hear that you have been experiencing tiredness. This product is not known to cause this issue, but it is possible that you are sensitive to a certain ingredient. I have contacted you directly to discuss this further.

Nature's Best Nutrition Advice:
How much has this product helped you?
"Good product "
By
Anonymous
, 25 Jun 2020
Good product, convenient packaging, attractive price. I purchased this supplement from various sellers before. This product seems to be better quality, especially considering the price. I hope that it is working. Definitely recommend and will shop again with Naturesbest!
Recommend to a friend: Yes
How much has this product helped you?
By
Rachel Clark
, 21 Jun 2020
Recommend to a friend: Yes
How much has this product helped you?
"Excellent"
By
Isobel Thomson
, 16 Jun 2020
Because I trust this product
Recommend to a friend: Yes
How much has this product helped you?