Recently, phytoestrogens have received increasing amounts of traction as a natural intervention to support female health during menopause.

Phytoestrogenic agents are chemicals that mimic oestrogen in the body. These dietary sources are widely understood to raise levels of oestrogen throughout the menopausal transition, thereby mitigating bothersome symptoms, like hot flushes, fatigue, and mood changes.

The most common sources of phytoestrogens are soy and flaxseeds. Flaxseeds contain potent phytoestrogens called lignans and scientists' believe that lignans are responsible for improving menopausal symptoms.

Here, we take a deep dive into what science has observed about taking flaxseeds to manage aspects of menopause.


Can flaxseed increase oestrogen levels?
Across the scientific literature, the results of using flaxseeds to manage menopausal symptoms have been inconsistent and varied.

In one 2002 study published in Obstetrics and Gynaecology, researchers found that supplementing with 40 grams of ground flaxseeds was as effective as hormone replacement therapy (HRT) – oral oestrogen and progesterone – at raising oestrogen levels and improving mild menopausal symptoms (1).

Also, a 2004 investigation suggested that flaxseeds might be better equipped to increase oestrogen levels than soy, another phytoestrogen recognised for its health benefits in menopause (2). The findings revealed that flaxseeds modify urinary excretion of oestrogen to a greater extent than soy—in other words, flaxseeds enabled the body to cling onto oestrogen better than soy.

Most recently, a 2013 study published in the Journal of the American College of Nutrition discovered that plant lignans (present in flaxseeds) were able to considerably reduce the frequency of hot flushes in postmenopausal women (3). The trial highlighted that even participants who were given a low dose of lignans witnessed a 44 per cent decrease in the number of hot flushes they experienced a week.

A 2015 investigation corroborated these findings (4). Researchers gave menopausal women a diet heavy in phytoestrogens, like flaxseed, for 12 weeks. At the end of 3 months, the complaints of hot flashes, vaginal dryness, and other menopausal symptoms in the phytoestrogen group significantly diminished. Overall, the authors concluded that supplementing with 5 grams of flaxseed daily might improve the quality of life for menopausal women.

Nevertheless, there's also evidence refuting these encouraging results. In a 2005 randomised controlled study, postmenopausal women were given 40 grams of flaxseed for 12 months, while a control group was given wheat seed (5). At the end of the study, no difference was recorded in the decrease of hot flushes and night sweats between the experimental and control group.

A later 2010 investigation drew a similar conclusion. The study analysed the effects of supplementing with 25 grams of flaxseed daily for 12 weeks on common menopausal symptoms, such as hot flushes, fatigue, and mood changes (6). As with the previous study, the authors observed no differences between the experimental and control group.

Although the science on using flaxseeds for menopause is inconclusive, it may still be worth adding them to your diet to gauge if they work for you, especially since every menopausal woman is unique and requires a tailored treatment plan. Flaxseeds not only potentially support the reduction of menopausal symptoms but also contribute to healthy cholesterol and are packed with antioxidants and omega-3 fatty acids; they're an extremely beneficial addition, irrespective of their role in menopause.


How should I consume flaxseeds?
Flaxseeds deliver the highest amount of dietary lignans. The lignans are concentrated in the outer shell of the flaxseeds; grinding them, therefore, enables you to absorb the lignans better. With this in mind, always choose ground flaxseeds, or grind your own, as opposed to flaxseed oil.

You should aim for around 40 grams of flaxseeds daily and can add ground flaxseeds to smoothies, porridge, yoghurt, salads, or home baking.


What are the side effects of flaxseeds?
Generally, flaxseeds are well-tolerated, but they may have gastrointestinal implications, occasionally causing bloating, flatulence, diarrhoea, stomachaches, or increase the number of bowel movements you have daily, especially when you first start adding them to your diet.

There's also a small risk that flaxseeds may block the intestines on account of their bulk-forming laxative effect, this is why you should always consume them with plenty of water.

While the research is not completely clear on the beneficial role of flaxseeds in menopause, their health credentials show how they will only serve to enhance your nutritional intake and may become a tool to help manage menopausal symptoms.

To learn more about supporting yourself through the menopausal transition, please visit the rest of our dedicated Menopause hub.


References:
Lemay A. et al., Flaxseed dietary supplement versus hormone replacement therapy in hypercholesterolemic menopausal women. Obstet Gynecol. 2002;100(3):495-504.

Brooks JD. et al., Supplementation with flaxseed alters estrogen metabolism in postmenopausal women to a greater extent than does supplementation with an equal amount of soy. The American Journal of Clinical Nutrition. 2004;79(2):318-325.

Udani J. et al., Pharmacokinetics and Bioavailability of Plant Lignan 7-Hydroxymatairesinol and Effects on Serum Enterolactone and Clinical Symptoms in Postmenopausal Women: A Single-Blinded, Parallel,Dose-Comparison Study. Journal of the American College of Nutrition. 2013;32(6):428-435.

Egelioglu. CN, Saruhan. A, Kivcak. B. The Effects of Flaxseed on Menopausal Symptoms and Quality of Life. Holistic Nursing Practice. 2015;29(3):151-157.

Shulman L. The Effects of Flaxseed Dietary Supplement on Lipid Profile, Bone Mineral Density, and Symptoms in Menopausal Women: A Randomized, Double-blind, Wheat Germ Placebo-controlled Clinical Trial. Yearbook of Obstetrics, Gynecology and Women's Health. 2006;387.

Simbalista R. et al., Consumption of a Flaxseed-Rich Food Is Not More Effective Than a Placebo in Alleviating the Climacteric Symptoms of Postmenopausal Women. Immune Netw. 2011 Aug;11(4):191-5. Available online: https://www.ncbi.nlm.nih.gov/pubmed/18441173
Related Posts

Disclaimer: The information presented by Nature's Best is for informational purposes only. It is based on scientific studies (human, animal, or in vitro), clinical experience, or traditional usage as cited in each article. The results reported may not necessarily occur in all individuals. Self-treatment is not recommended for life-threatening conditions that require medical treatment under a doctor's care. For many of the conditions discussed, treatment with prescription or over the counter medication is also available. Consult your doctor, practitioner, and/or pharmacist for any health problem and before using any supplements or before making any changes in prescribed medications.
Related Posts
---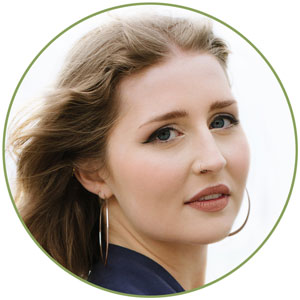 Olivia
Olivia Salter has always been an avid health nut. After graduating from the University of Bristol, she began working for a nutritional consultancy where she discovered her passion for all things wellness-related. There, she executed much of the company's content marketing strategy and found her niche in health writing, publishing articles in Women's Health, Mind Body Green, Thrive and Psychologies.

View More