Many of us find gaining weight easier than it is to lose it again. Our lifestyle can be to blame for the most part for weight gain. Especially as many of us eat more and exercise less than we should.

According to NHS Digital, 58 percent of women in England are currently overweight or obese.i Meanwhile a survey by market research company Mintel claims 57 percent of women had tried to lose weight in the previous year, with almost two-thirds saying they're on a diet all or most of the time.ii

But it's not always that simple since weight gain has many causes. Within this piece, we will explore the different causes of weight gain and its relationship to polycystic ovary syndrome (PCOS).

Possible causes of weight gain:

Mental wellbeing
It's common to gain weight if you're stressed, anxious or feeling depressed. However, you may be more likely to lose weight, as stress, anxiety and low mood affect people differently.

Lack of sleep
According to the NHS, studies show that people who sleep less than seven hours a day are more likely to be overweight than those who get nine hours of sleep or more.iii Experts don't really know why, but it could be that not getting enough sleep affects levels of hormones that control your appetite.

Underactive thyroid
When your thyroid gland doesn't produce enough thyroid hormones to keep your metabolism regulated, weight gain can be one of the results. Other symptoms of hypothyroidism include sensitivity to the cold, depression, tiredness, dry skin and hair, and aching muscles.

Insulin treatment
A common side effect of taking insulin is weight gain, which often affects people with diabetes. Understanding the link between PCOS and type 2 diabetes may be the key to discovering the cause of your weight gain.

Steroid treatment
Taking steroid medicines is also linked with weight gain, as long-term use often increases your appetite. Conditions treated with steroid medicines include asthma, arthritis and Cushing's syndrome.

Polycystic ovary syndrome
Many women with PCOS experience weight gain. It's not clear exactly how many women with PCOS struggle with their weight – some studies suggest around 80 percent of women with PCOS living in the US may be overweight or obeseiv, while another claim 50 percent are affected.v

What is PCOS?
The condition may affect as many as one in five women.vi This suggests millions of women in the UK could be affected though symptoms may vary widely, with some having symptoms that are relatively mild and others with more severe symptoms that affect them on a day-to-day basis.

PCOS has three main features:
Irregular periods

High levels of androgens ('male' hormones, also known as hyperandrogenemia)

Having many undeveloped follicles – commonly but incorrectly called cysts – on your ovaries (in other words, polycystic ovaries).

If you have at least two of these features you may be diagnosed with PCOS.

Insulin resistance – where your body doesn't respond normally to the hormone insulin – is also widely considered to be a major feature of PCOS, with 70 percent of women with PCOS thought to be affected. This can make your body produce high levels of insulin, which is thought to be linked to weight gain (and may also lead to type 2 diabetes).

PCOS and your weight
Women with PCOS tend to carry excess weight around the middle, which is often described as having an apple shape (though medical professionals call it central obesity).vii Central obesity is believed to make other PCOS symptoms worse. Losing weight, on the other hand, may improve all of the symptoms of PCOS.

If you have PCOS, weight loss may be even more of a struggle than usual. Experts believe weight management interventions may be less effective for PCOS women than for non-PCOS women. This may be a result of reduced postprandial thermogenesis – which means your metabolic rate is slower than it should be after you eat. Postprandial thermogenesis may also be linked with insulin resistance, say some experts.viii

Elsewhere, some think weight gain and PCOS may be linked because food cravings and emotional eating are reported by some women with PCOS.ix

While it may be more difficult to lose weight for PCOS women, its thought by some experts that even a small amount of weight loss (between 2 - 5 percent) could improve symptoms such as irregular periodsx and insulin sensitivity.xi

Is my weight gain to do with PCOS or not?
If you're having difficulties with your weight, PCOS is just one of several things that may be the cause. So how can you tell if it's PCOS or not?

If you do have signs and symptoms of PCOS they'll often become apparent during your late teens or early 20s – though according to the NHS some women don't develop them until later in life or when they are trying for a baby.xii

The symptoms you should look out for include the following (note: not all women with PCOS have all of these signs and symptoms):
Irregular periods (or no periods)

Fertility problems (e.g. finding it difficult to get pregnant)

Excess facial or body hair (face, chest, back, stomach and/or buttocks)

Thinning scalp hair or hair loss

Depression and anxiety

Low self-esteem

Oily skin or acne

Sleep apnoea (interrupted breathing during sleep)

If you think you have any of the typical symptoms of PCOS, ask your GP to arrange tests that may help diagnose it, including hormone tests and an ultrasound scan to check for polycystic ovaries. Your GP may also decide to screen you for diabetes, high blood pressure and high cholesterol – all of which are long-term effects associated with PCOS.

To find out more about your condition and living with PCOS symptoms, explore the rest of our hub.


References:
Related Posts?


Disclaimer: The information presented by Nature's Best is for informational purposes only. It is based on scientific studies (human, animal, or in vitro), clinical experience, or traditional usage as cited in each article. The results reported may not necessarily occur in all individuals. Self-treatment is not recommended for life-threatening conditions that require medical treatment under a doctor's care. For many of the conditions discussed, treatment with prescription or over the counter medication is also available. Consult your doctor, practitioner, and/or pharmacist for any health problem and before using any supplements or before making any changes in prescribed medications.
---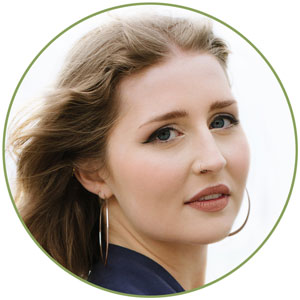 Olivia
Olivia Salter has always been an avid health nut. After graduating from the University of Bristol, she began working for a nutritional consultancy where she discovered her passion for all things wellness-related. There, she executed much of the company's content marketing strategy and found her niche in health writing, publishing articles in Women's Health, Mind Body Green, Thrive and Psychologies.

View More