Whether you have or know someone with PCOS, you will most likely be well aware of the impact some side effects can have on women. Side effects such as weight gain, bad skin and irregular periods are just some of the PCOS symptoms that can damage your self-esteem.i Whilst this may be a rough ride there are ways you can reclaim your confidence and win back that 'get-up-and-go' feeling. Here, we explore seven holistic ways to bolster your self-esteem and live more confidently with the condition.

What is self-esteem?
So, first things first, what is self-esteem anyway? To put it simply, self-esteem underpins your overall sense of self-worth and personal value. In other words, how much you like and respect yourself. If you have healthy self-esteem, you're likely to think of yourself in a positive light and value your achievements to a higher standard than someone with low self-esteem. Having low self-esteem often means you are overly critical and negative towards yourself, focussing largely on your shortcomings and mistakes.

PCOS and low self-esteem: what's the link?
With a number of physical and emotional implications that often come along with PCOS, it is easy to understand the link between the condition and low self-esteem. Struggling with fertility is one symptom that can be difficult to deal with for PCOS women and can sometimes lead to feelings of emptiness and disappointment.ii Other physical side effects such as weight gain, acne and excessive hair growth can also be extremely stressful and challenging to manage for many women.iii,iv Take a look at some of our expert tips for managing excess hair growth.

Self-esteem boosting tips
It's important to remember that PCOS doesn't and shouldn't define you. And there are innumerable ways to boost your confidence and empower you to walk through life taller than ever. Here are some of our favourite esteem-enhancing tips.

1. Acknowledge and embrace your attributes
It sounds simple, but reminding yourself of your brilliant talents and qualities is a guaranteed confidence booster. So, prepare to take note (literally). Grab a pen and paper, and make a list of all your best assets including skills, characteristics, social resources and experiences – ultimately, anything that makes you smile about yourself. You can also add any compliments that others have given you.

2. Practice positive affirmations
When you're dealing with PCOS, being told to be positive might come across as a little annoying. However, there is an effective way to challenge and overcome pessimistic thought patterns. This is by practicing positive affirmations, which can reinforce feelings of self-love and belief. Here are some affirmations you could say to yourself on a daily basis:
I believe in myself.

I acknowledge the many brilliant qualities and talents I have.

I surround myself with positive people who bring the best out in me.

I let go of the negative feelings and opinions I have about myself.

I love and cherish who I've become.
3. Challenge yourself
If there's a hobby or activity you've always wanted to do, now is the time to take that leap of faith! Yes – this can seem scary if you're struggling with confidence, and yes – it's easier to find a million and one excuses not to do it, but the simple act of pushing yourself out of your comfort zone can work wonders for your self-esteem. It will demonstrate that you can achieve extraordinary things once you put your mind to it.

4. Be productive
Doing something productive such as paid work, studying or volunteering can, unknowingly, bolster your self-esteem and belief. Productivity can bring positive value to your life by instilling purpose, routine, structure and an opportunity to socialise with others – key components that will help strengthen your confidence.

5. Connect with people who love and respect you
In life, people can fall into two camps – radiators and drains. As you can imagine, radiators ooze kindness, love, enthusiasm, happiness and warmth. Conversely, drains are toxic and zap your energy with their incessant need for reassurance. We know who'd we prefer to spend more time with – don't you? So, try to nurture relationships with positive people who support you and understand your condition, as they will help carve out your confidence.

6. Self-care
It's advice we hear time and again, but it's especially important for women with PCOS: look after yourself! Good nutrition, sleep and exercise form the pillars of self-care, and all three will help manage your PCOS symptoms and nourish your confidence. Learn more about the benefits of nutrition, exercise and sleep in women with PCOS.

7. Get support if things are getting tough
We understand that PCOS can be tough, so don't forget to reach out for support if you need it. Here are some avenues you might consider exploring:
Mindfulness: this practice can help you focus on the present, and become more in tune with your thoughts and feelings. Take a look at our more in-depth guide to practicing mindfulness with PCOS.

Peer support: talking to others with PCOS can provide some reassuring guidance and advice. Online communities and forums can be an excellent place to gather support.

Speak to a professional: you can discuss any concerns you have with a health or medical profession such as counsellor, psychologist or GP.

PCOS can affect all aspects of life including your self-esteem, but trying at least one of these tips can help you feel more positively about yourself. The good news is that you can bolster your confidence by implementing simple, holistic lifestyle changes. Yes – it will take attention and daily care, but the result is worth the time and energy investment. You can find more information about managing the effects of PCOS on our hub.


References:
Bhattacharya, S.H. (2010). Prevalence and risk of depressive disorders in women with polycystic ovary syndrome (PCOS). Fertility and Sterility. 94 (1): 357-359.

Dokras, A. (2012). Mood and anxiety disorders in women with PCOS. Steroids. 77 (4): 338-341.

Kerchner, A. (2009). Depression, sexual satisfaction, and other psychological issues in women with polycystic ovary syndrome. Gynecological Endocrinology. 91 (1): 207-212.

Lipton, M.G. (2006). Women living with facial hair: the psychological and behavioural burden. Psychosomatic Research. 61 (1): 161-68.

Snyder, B.S. (2006). The lived experience of women diagnosed with polycystic ovary syndrome. Journal of Obstetric, Gynecologic and Neonatal Nursing. 35 (3): 385-92.

Kitzinger, C. (2002). The thief of womanhood: women's experience of polycystic ovarian syndrome. Social Science and Medicine. 54 (3): 349-361.
Related Posts?


Disclaimer: The information presented by Nature's Best is for informational purposes only. It is based on scientific studies (human, animal, or in vitro), clinical experience, or traditional usage as cited in each article. The results reported may not necessarily occur in all individuals. Self-treatment is not recommended for life-threatening conditions that require medical treatment under a doctor's care. For many of the conditions discussed, treatment with prescription or over the counter medication is also available. Consult your doctor, practitioner, and/or pharmacist for any health problem and before using any supplements or before making any changes in prescribed medications.
---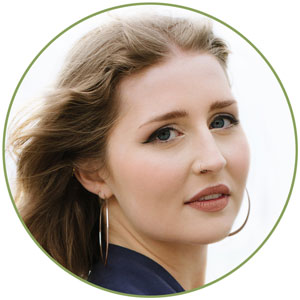 Olivia
Olivia Salter has always been an avid health nut. After graduating from the University of Bristol, she began working for a nutritional consultancy where she discovered her passion for all things wellness-related. There, she executed much of the company's content marketing strategy and found her niche in health writing, publishing articles in Women's Health, Mind Body Green, Thrive and Psychologies.

View More