We all know that feeling – your heart is pounding, your palms are sweating, your top lip is trembling: yes, you're stressed. But unlike the everyday stresses that grind you down (think traffic jams, office politics, family commitments – the list could go on), anxiety can underpin much of your life if you have PCOS. Indeed, research now indicates that managing the physical symptoms and co-morbidities of the condition, such as concerns over body image, loss of femininity, infertility, and low self-esteem, are at the root cause of stressi.

Chronic stress may be an 'invisible' symptom of PCOS, but it can still manifest in very tangible ways. Sleep disturbances, overeating or undereating, fatigue, headaches, mood changes, loss of enthusiasm, irritability, nervousness, anxiety, muscle tension, decreased sex drive and high blood pressure are all tell-tale signs that your stress levels are too highii. Needless to say, these issues are serious and must be addressed, especially since they coexist alongside the symptoms of your PCOS. The key to slashing stress? Creating a positive, holistic treatment plan that focuses on your lifestyle, and recalibrates your overall wellbeing.

Relax, rejuvenate and restore
Learning to relax is key to surviving times of high anxiety. But if you struggle with chronic stress and PCOS, finding the right headspace for relaxation can often be hard to grasp. With that in mind, here's a range of simple techniques to help you deal with stressful situations as they occur.

Meditation
A systematic review of in-person meditation training found that 69% of the studies analysed, demonstrated that meditation alleviated symptoms of anxietyiii! Incredible, right? Neuroscience tells us that daily meditation can shift the way your brain responds to stress, thereby helping you combat spells of worry and tension. When you meditate, you improve your impulse control, strengthen your attention muscle, and become much more resilientiv. Meditation allows you to confront with your entire self: your restless body, and busy stressed mind. Above all, it helps carve out a non-judgemental mindset by increasing your self-awareness.

Andy Puddicome, curator of the meditation app 'Headspace', proposes that it only takes 10 minutes each day to feel the positive effects of the practicev. Step back from the stress and busyness of daily life, gain some perspective, and discover how to remain grounded and balanced in the face of hardship. Oh, and did we mention that you don't need candles or incense to meditate too? You can practice on the bus, driving to work, or even walking the dog – you don't even need to close your eyes!

Mindfulness
Much like meditation, mindfulness has been widely touted for its stress-busting properties. Its roots are firmly grounded in the present – the ability to focus your mind on the 'here and now'. Of course, for someone experiencing racing anxious thoughts, this practice can be difficult to master at times. However, if you persist and train your mind to be as present as possible, it can be transformative for your emotional wellbeing.

Next time you feel your stress levels rising, steal a mindful minute to yourself: bring your attention to your breath and continue to breathe normally. For one minute, count how many breaths you take and notice the sense of calm it gently washes over you. Why not start by taking a look at our guide to mindfulness?

Breathe
It may sound simple, but tuning into your breath can support your body in times of stress. When you're feeling anxious, it's a primitive, human reaction to adopt short, shallowing breathing. Yet when your emotions are running high, deep, purposeful breaths can provide a surprising amount of reliefvi. Breathing is one of our most basic instincts, but when used consciously, it might just save your sanity in moments of stress.

Surrender your stress
Sometimes the very act of 'surrendering' to your stress can be extremely cathartic. But it's not a demonstration of weakness – it merely signifies that you're allowing everything to flow. It's as if you're saying to yourself: 'I accept this feeling or thought, and will allow it to pass when it's ready'. If PCOS is sending your stress levels skyrocketing, or you need to escape the buzz in your head, then try this exercise:
Sit somewhere comfortable, close your eyes and set your alarm for five minutes.

Allow whatever feelings and thoughts that are bothering you to be present in your mind.

Take three deep breaths in and, as you exhale, say the words 'I surrender' in your mind.

Then repeat, 'I surrender all stress, worries, and tension' three times.

After this, open your eyes and notice the space in your thoughts this has created. Hopefully, this will allow you to find peace and have some clarity.

Visualisation
When stress and tension reach its height, it can be helpful to let your imagination transport you somewhere calm and serene. Try practising this visualisation technique when you feel stress and anxiety surfacing:
Think of somewhere relaxing and peaceful. You might choose a memory of somewhere you've been, or a place you've imagined.

Close your eyes, and think about the details of this environment. What does it look like – what kind of colours and shapes can you see? Can you hear any sounds or smells? Is it warm or cool? Let your mind drift, your body relax and your anxiety dissipate.

For example, you could imagine walking on a beach, feeling the silky sand between your toes and gentle waves washing over your feet. Or, you could visualise gazing at a roaring fire, watching the flames flicker. Try to focus on every little detail.

Gratitude journaling
Putting pen to paper is thought to be one of the most therapeutic exercises for combating stress. Research now suggests that writing in a gratitude journal for a couple of minutes each day has been shown to reduce stress, improve sleep quality and boost overall happinessvii. If ever there was a 'write' way to conquer stress, this might be it!

Pet your pooch
Good news pet-lovers, studies now indicate that patting your furry friends can lower blood pressure and help you feel less stressedviii. The friendship offered by an animal can also fill you with purpose and wellbeing, lowering anxiety and tension. Oh, and did we mention how adorable they are too?

Headspace
The emerging field of neuroarchitecture is now thought to have an impact on your psychological and physical wellbeing. In fact, there's mounting evidence to suggest your architectural environment can influence the brain functions involved in memory, emotion and, most importantly, stressix.

Space to think
Tidy home, tidy mind as the saying goes – and in moments of stress, this is especially true. Use clever storage solutions, such as under-the-bed boxes and floating shelves, to eliminate a visual clutter, as this could exacerbate feelings of worry and tension. Keep social spaces open to encourage shared experiences and interactions, whilst also creating warm, quiet areas you can retreat when you need to take five.

Plant power
Filling your home with beautiful botanicals can help cultivate a healthier, stress-free living environment, as they neutralise harmful toxins circulating in your home from furniture and decorating materials. Snake plants exude bursts of oxygen at night, so they could be placed in bedrooms to support breathing and reduce bouts of night-time anxiety.

Let the light in
Your physical and emotional health craves vitamin D, which you harvest from natural sunlight. This 'sunshine' nutrient supports our immune system and boosts our mood, thereby alleviating feelings of stress and anxiety. Add mirrors to dark rooms, paint your walls a shade lighter, and trim back your hedges to exploit available daylight.

Light a candle
Did you know the Danes are supposedly the happiest people in the world? And did you also know they light the most candles in Europe? Coincidence? We think not, as burning candles may reduce stress and increase self-awareness. Light your favourite candle, and allow yourself to let go and de-stress.

Stress less with exercise
The physical and emotional benefits of physical activity are well-documented in research, with evidence now suggesting it can help manage chronic stressx. Regular exercise has been associated with improved mental clarity and concentration – both of which can take a battering by bouts of worry. Better still, the brain releases endorphins when you work out, thereby supercharging your mood and filling you with motivation. Here are some of our favourite stress-busting activities.

Unwind with yoga
Whether it's 20 minutes of salutations to kickstart your morning, or unwinding with a long, relaxing class in the evening, practicing yoga can do your stress levels the world of good. Although yoga is an age-old practice, recent research now indicates it can replace negative mental and behavioural patterns with positive ones. In essence, it helps cultivate healthy reactions to the world around you and offers a nurturing way to gain clarityxi. So, what may seem like a simple sequence of stretches, actually holds the power to reduce your stress responses. Don't take our word for it – give a class a go and witness the stress-busting results for yourself.

On your marks
Aside from the numerous benefits for your physical health, running is one of the best exercises for a clear head. Some psychological advantages include stress relief, bolstering your confidence and enjoying so-called 'runner's high'. Running is an aerobic activity that sends more blood to your brain and releases 'feel-good' compounds called endorphins. But we're not talking about training for a marathon here; running for 15-30 minutes is enough time to forget your stresses and boost your mood.

Stress-busting supplements

St John's Wort
St John's Wort is a traditional herbal remedy used for the relief of mild anxiety and low mood. Annual sales of this supplement sensation are estimated to exceed several billion dollars, which can only be evidence of its universal popularity!

Theanine and Lemonbalm
With a unique blend of folic acid and pantothenic acid, this herbal wonder supports normal psychological function and helps when you're faced with those often-debilitating periods of stress. This supplement saviour can help declutter your mind and instil some much-needed calm into your day.

Rhodiola Rosea
Enriched with the equivalent of 500mg of dried Rhodiola and a guaranteed level of 3.75mg of rosavins per tablet, this herbal hero is perfect for those with active, bustling lifestyles.

Conquering the stress PCOS can trigger isn't an easy task, but if you stick to the lifestyle changes we've mentioned above, you can control your symptoms, reclaim your body and mind, prevent it overtaking your life. You'll encounter challenges – that's a given, but with sheer grit, determination and courage, you'll enjoy the sweet taste of victory.

For more tips on how to deal with stress and manage your PCOS symptoms explore our hub.



References:
Barnard, L., et al. (2007). Quality of life and psychological wellbeing in polycystic ovary syndrome. Hum Reprod. (22): 2279–2286.

McEwen, B.S. (2017). Neurobiological and Systemic Effects of Chronic Stress. HHS Author Manuscripts. (1) 10.

Chen, K.W., et al. (2012) Meditative therapies for reducing anxiety: A systematic review and meta-analysis of randomized controlled trials. Depression and anxiety. (29) 7: 545-562.

Zeidan, F., et al. (2010). Mindfulness meditation improves cognition: Evidence of brief mental training. Consciousness and cognition. (19) 2: 597-605.

Puddicome, A. The science behind meditation. Headspace. Available online: https://www.headspace.com/science

Marksberry, K. (2012). Take a deep breath. The American Institute of Stress. Available online: https://www.stress.org/take-a-deep-breath

O'Connell, B.H. (2017). Feeling Thanks and Saying Thanks: A Randomized Controlled Trial Examining If and How Socially Oriented Gratitude Journals Work. Clinical Psychology. 73 (10): 1280-1300.

Allen, K., et al. (2001). Pet Ownership, but Not ACE Inhibitor Therapy, Blunts Home Blood Pressure Responses to Mental Stress. Hypertension. (38): 815-820.

Banaei, M., et al. (2017). Walking through Architectural Spaces: The Impact of Interior Forms on Human Brain Dynamics. Front Hum Neurosci. (11): 477.

Huang, C.H. (2013). Cardiovascular reactivity stress, and physical activity. Front Physiol. (4): 314.

Gard, T. (2014). Potential self-regulatory mechanisms of yoga for psychological health. Hum Neurosci. (8):770.
Related Posts?


Disclaimer: The information presented by Nature's Best is for informational purposes only. It is based on scientific studies (human, animal, or in vitro), clinical experience, or traditional usage as cited in each article. The results reported may not necessarily occur in all individuals. Self-treatment is not recommended for life-threatening conditions that require medical treatment under a doctor's care. For many of the conditions discussed, treatment with prescription or over the counter medication is also available. Consult your doctor, practitioner, and/or pharmacist for any health problem and before using any supplements or before making any changes in prescribed medications.
---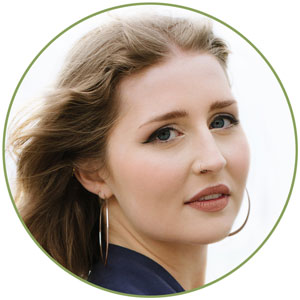 Olivia
Olivia Salter has always been an avid health nut. After graduating from the University of Bristol, she began working for a nutritional consultancy where she discovered her passion for all things wellness-related. There, she executed much of the company's content marketing strategy and found her niche in health writing, publishing articles in Women's Health, Mind Body Green, Thrive and Psychologies.

View More